How To Order Canvas Prints Online ?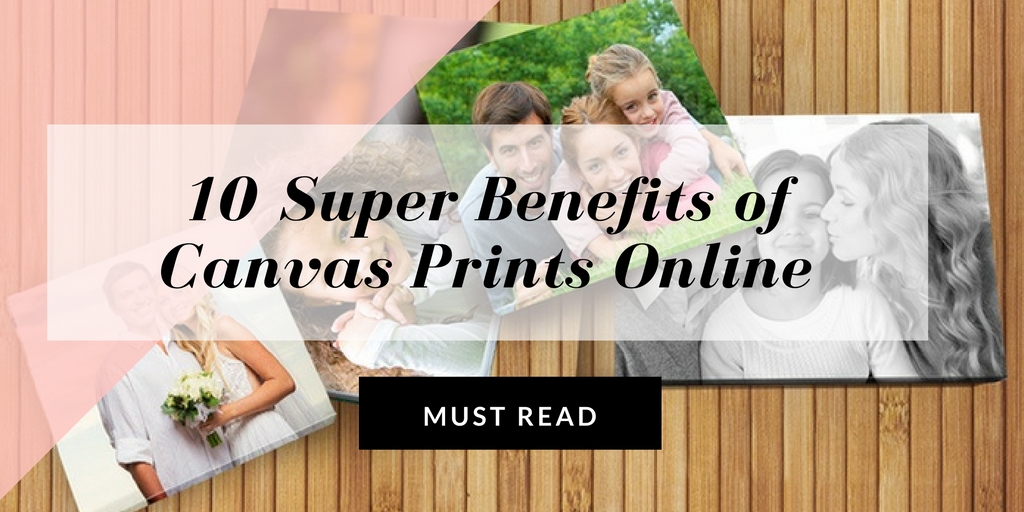 If you are wondering if you should get your painting or photos on canvas in NZ, here are some benefits that will convince you to take advantage of this convenience.
1. Choice of Multiple Selections
Thanks to recent technological advancements in online photo printing in NZ, it is now possible to create a stunning visual display of one or more pictures on the same canvas print. And what is more the cost is the same as a printing a single picture, which is why our collages cost the same as a single print.
2. Smartphone Applications
Another advantage of buying canvas prints online is that custom applications allow you to make changes in the background to see which shade brings out the best in your work. Everything is accessible on your fingertip through a handheld device.
3. Frameless Options
While a border frame 'can' be installed on a canvas print, but it is not necessary since the picture being displayed is actually stretched tightly on the frame itself.  In fact, many online stores in NZ give multiple framing options.
4. The beauty of the collage
When it comes to buying canvas prints online in NZ, the beauty of a collage cannot be denied. More ever what could cut costs more than mounting many pictures in the same frame?
There are many themes to choose from along with different styles to go with each of them and it hardly takes a few minutes to create but provides a lifetime of enjoyment.
5. No glare
Your typical canvas prints does not exhibit any glare or reflections of any kind therefore ensuring that the displayed image can be viewed even when the ambient light is directly focused on the photo itself.
6. Ease of transport 
Transporting canvas prints is a lot easier then acrylic prints since canvas prints are somewhat lighter then acrylic. 
7. Price
When compared to photo mounting and background, canvas is way less expensive than many of its counterparts. In fact the odds are buying a canvas print online in NZ may save you up to around fifty percent when compared to doing the same with acrylic.
8. Large image sizes
Since a canvas print does not need extensive bordering, it is possible to create and display a far larger image then with conventional prints. Moreover, anyone looking at the picture would be able to concentrate more easily on the picture itself, than on any border.
9. No effects of humidity
Canvas prints can be easily installed in even the most humid of environments such as bathrooms and near swimming pools as well. This is due to the fact that humidity does not affect canvas prints.
10. Brushed aluminium all the way
A child's picture on the seashore might look cute on paper but becomes stunning when its air brushed on aluminium.  This is because brushed metal has a tendency of reflecting light in multi coloured hues to create a dazzling display that differs from moment to moment as the observer changes the angle at which he is viewing it. And canvas prints may prove to be stepping stones to your experimentation with metal prints.