Canvas Prints
10% Additional Discount Order Over $149 + Free Shipping
use coupon code:

CAN10

|

Ends Soon, Hurry!
Custom Canvas Prints Info
Hanging/Frame
Image Customization
Image requirements
Answered Questions
Customer Reviews
Make Your Home Visually Appealing with Our Custom Size Canvas Prints
Custom Canvas Prints
Do you have an idea in your mind you can't wait to unleash? At CanvasChamp, we give you the tools you need to tap into your creativity. Use our personalised photo canvas prints as a platform to share your thoughts and ideas with your friends and family.
For companies that want to create meaningful and artistic branding through canvas prints, we welcome you to CanvasChamp, a company that has been giving brands a voice for several years. Give your memories and messages a chance to shine with our custom canvas prints with words!
Get Your Custom Prints on Canvas Online Today
We make it easy for you to order our custom canvas prints in New Zealand. You can order our custom canvas prints from your house, your local coffee, and your office. As long as you have an active internet connection, your location doesn't matter!
Our ordering process is not that difficult to master either! You can place custom quotes on canvas and personal pictures on canvas. That is not all! You can add borders, alter the orientation, modify the shape, add both pictures and quotes, and more!
Create the Photo Gallery of Your Dreams
When we say you can unleash your creativity, we mean it! You can create the photo gallery of your dreams by adding more than one picture on our single canvas print. After that, it is up to you if you want to hang it in your house or try out another creative way to display it.
Our Hanging and Frame Options Will Blow Your Mind!
With us, you do not receive one or two hanging options, but you receive several. You can choose from the following hanging and frame options to put up your canvas print:

Black Frame
This is frame is perfect to create a bold statement and is the ideal option for a room with a black and white theme.

Brown Frame
If you do not like our black frame, but want something similar, but lighter in colour, use our brown frame to help you achieve it.

Brown Golden Frame
Do you want your pictures to look like something out of a museum? Our brown golden frame does an excellent job at transforming your pictures into a work of art, only found at museums.
Gallery Frame White
The ever popular gallery white frame print will give your image the classic look unique to old paintings in galleries.

Mirror Image
We copy your picture and extend it to the edges of the canvas to include important details.

Image Wrap
This classic version of canvas looks classy, but leaves some of the details of the image cropped out.

Border Colour
We have a large variety of border colours available.
Customers can select from different filters as well such as sepia, gray scale, pop art, pixel painting, and original effect.
Our custom canvas prints in NZ will help you display your pictures in an artistic and stylish manner.
Contact us today for a free quote!
Custom Image Option
If you want your canvas image to come out exactly how you want it, then you should select from our vast custom image options.

Sepia
This effect provides a classic and stylish look to your image which will look great in any living room or bedroom space.

Gray Scale
Want your canvas to be represented with different shades and tones of gray? Then choose gray scale.

Original Effect
Original effect will keep your image in its original condition. This is a great option for all those people who do not like altering their images in any way.

Pixel Painting
This provides a more abstract or a painted effect to your image that gives it a unique look to decorate your space with.

POP ART
When you think of pop art, Andy Warhol comes to mind in most of the cases. Pick this option if you are a pop art fan and would like some inspirational and striking work in your home.
Image Requirements
With us, you have numerous sizes that you can choose from.
We accept TIFF, PNG, BMP, and JPEG image files for your canvas printing.
You are free to upload images in RGB colour or Adobe RGB profile.
Images uploaded in the CMYK colours spaces will not be printed by us.
Our minimum actual size requirements are 100 DPI. 1 inch = 100 pixels.
You can upload a file of 50 MB maximum in size. If your file is larger than 50MB, then it will be saved in the JPEG format.
Image size dimensions are as follows: double width, square, DSLR, long and short panoramic image, digital point and shoot.
So, put your creative hats on and design your perfect canvas prints. We have made sure to provide you with all the facilities that you will ever need.
Ask about Canvas Prints and get answer in email.
Questions and answers about Canvas Prints
Q: I have a large poster that I want put on to canvas. Is that possible?
A: Dear Customer We are sorry but it is not possible to have poster make stick to the canvas print. Regards Sam Canvas Champ
Is this question useful?
Yes
No
Q: Hi What DPI is expected for uploaded images? I uploaded 300 dpi and it is too large for the canvas, spilling over.THanks
A: Dear Mike Greetings! Thanks for getting in touch with us. Please know that we required minimum 150 DPI for the good quality prints and if you have uploaded higher DPI than that, there will be no issue in the print. Please let us know if we can help you further. Kind Regards Sam Canvas Champ.
Is this question useful?
Yes
No
Q: HiWhat is lamination for on the canvas prints? Is it necessary?ThanksMaria
A: Dear Customer, Greetings! Thanks for getting in touch with us. Lamination is the chemical layer which is applied on the canvas after printing, It adds 10-12% of the glossy/shiny effect on the print Which protects it from the dust and moisture. So the Lamination is recommended to make your canvas more durable. Please let us know if we can help you further. Kind Regards, Sam, Canvas Champ.
Is this question useful?
Yes
No
Q: for 20cm square image how much do I allow for edge folding?
A: Dear Customer Greetings! Thanks for your email. Please note that for rolled canvas there will be 1 Inch bleed in all four side of the canvas. Please let us know if we can help you further. Kind Regards, Canvas Champ.
Is this question useful?
Yes
No
Q: Hi, Looking for someone able to print and stretch a 600mmx3990mm canvas. If you are able to produce this size please provide a quote.regardsIvan
A: Hello there, Thanks for reaching out to us. We can provide you a rolled canvas print of your required size. However we would not be able to provide a canvas print stretched on a frame with such a big size. Please email us further details on cs@canvaschamp.co.nz. Thanks
Is this question useful?
Yes
No
Square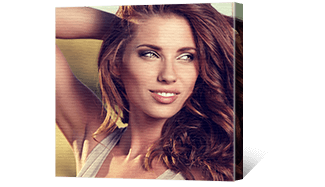 20 x 20 CM
8"x8"
N$113.27
N$16.99
30 x 30 CM
12"x12"
N$246.07
N$36.91
40 x 40 CM
16"x16"
N$349.73
N$52.46
50 x 50 CM
20"x20"
N$527.87
N$79.18
Start Order
Rectangle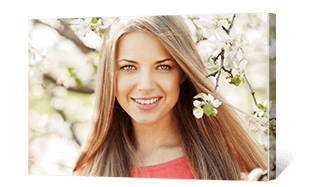 20 x 30 CM
8"x12"
N$139.93
N$20.99
30 x 45 CM
12"x18"
N$314.07
N$47.11
40 x 50 CM
16"x20"
N$326.60
N$48.99
40 x 60 CM
16"x24"
N$527.87
N$79.18
Start Order
Panoramic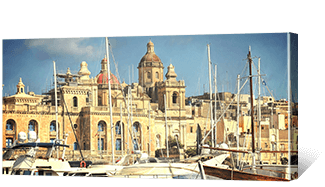 20 x 60 CM
8"x24"
N$278.47
N$41.77
25 x 100 CM
10"x40"
N$506.80
N$76.02
37 x 112 CM
15"x45"
N$918.80
N$137.82
45 x 135 CM
18"x54"
N$936.36
N$140.45
Start Order