Legends at Home Decor Printing
Here's why we are known for best-personalised products:
Fast Delivery

Enjoyable Customer-Service

Reasonable Offers And Prices

Top-Quality Materials
museum-quality Mosaic CANVAS PRINTS
Mosaic Photo Canvas Prints- Give Yourself or Someone You Love a Gift They Will Cherish Forever.
Share Special Moments with Custom Photo Mosaic
Do you have several smaller pictures lying around in your house? Do the pictures together reveal a special occasion? Perhaps, the day you proposed, the day you said, "I do," your child's special moments, or the fun weekend you spent with your family. Now, with our personalised mosaic canvas prints, you can share all those special moments with others. We will use your special moments to create one large picture.
Mosaic Canvas Prints Will Transform Your Pictures
Even ordinary, day-to-day pictures when transferred on to mosaic canvas will look extraordinary. Think of it as your own unique way to portray your moments close to your heart in a larger than life display. Another incredible aspect of having your photos in a mosaic is the illusion it creates from a distance. From afar, it will appear like one large picture hanged on a wall, but a closer look will reveal smaller photos used to create it-simply, amazing.
The Providers of One of the Most Affordable Canvas Photo Mosaic in NZ
Our attractive packaging, low prices, quality product, and 24/7 customer service support makes us one of the most outstanding suppliers of canvas photo mosaic in New Zealand. You can either select one of our templates or send us one of your own.
If you want to place an order for canvas photo mosaic, we recommend going with a print size of 36 X 24. The smaller you go, the more details you will lose. You can get a mosaic for yourself or for a loved one. Our canvas photo mosaics will make a perfect addition to anyone's home.
If you have any questions, please feel free to call us.
The Endless Options to Ensure Perfection
The ideal option is to use twenty smaller pictures to create one big photo mosaic, but we can work with few or more as well. When creating your photo mosaic, we do not place the pictures carelessly, but we meticulously position each picture.
We also do this to avoid pattern recognition. Before we can start to build your mosaic, you need to select your framing options and colour effects. Some of the framing options we provide include 0.5, and 0.75 inches. We do not compromise on quality either, using only premium quality and long lasting wood to create the frame. You can forgo the frame for a canvas wrap dept.
To increase the attractiveness of your photo mosaic, you can opt for a colour effect. We have a wide selection of colour effects available for you to choose. Want more? You can select from different colour gradients or keep it simple and go with black and white.
You can create the perfect canvas photo mosaic via our site. Our instructions are simple, direct, and easy to understand. You will have a blast picking pictures to feature on the photo mosaic-that's a guarantee.
Good Things Await for You!
Best Mosaic Prints only at CanvasChamp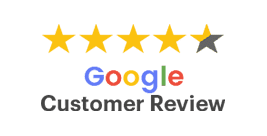 Guaranteed Reviews
Our Google reviews say it all!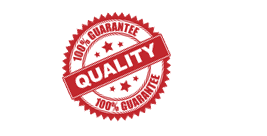 Quality Point
Best prints that never crack or fade!
Why It's Easy to Order with Us
We let you get photo mosaic on canvas in just a few mins
Wrap & Border

Select wraps of canvas and border on it

Hardware

Prefer hardware to hang or mount

Checkout

Pay on the website securely