Personalised Canvas Collage
Create art through your photos on canvas collage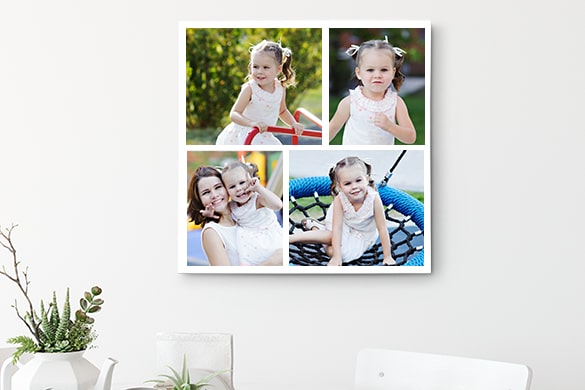 Compile Your Unique Story in a Canvas Collage
We gather thousands of photos of our lifetime. We have decades of memories collected, but we only use a few to display in our home. Why choose a few from so many photos to showcase? Why not most of it?
Creating a collage on canvas is one of the most stunning ways to print a large-format picture. Knowing this, most of our customers (almost two-thirds) choose to have their photos printed as a photo collage on canvas. Since the collage will be stretched on a frame, your pictures on collage will look like a masterpiece of your home.
Our collage canvas prints make it possible to give justice to all your photos that otherwise stay dormant in your PC or hard drive storage almost all your life. We have a collection of collage templates for you to suit your needs. We have various shapes, sizes, and photo capacity for the collages.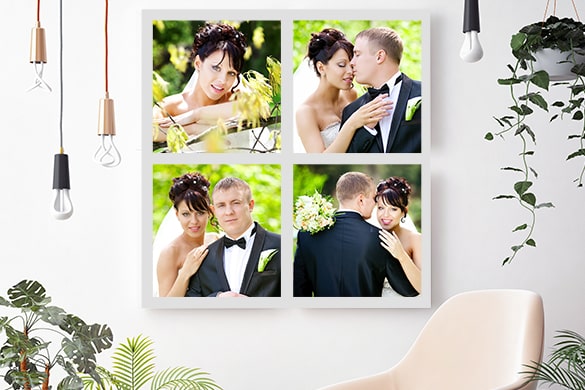 Make Canvas Collage Prints in 5 Mins With Us!
We produce only the best canvas prints from premium-quality materials in New Zealand. From the whole process of creating photo collage canvas, the techniques, printing, framing, compilation applied will always meet your expectations. We use a pine-wood frame, cotton-polyester blend canvas to make a high-quality product.
Canvas collage from us will reach you on time always and in a condition that lets you hang it right out-of-the-box. You can even request for a gift wrap from us and gift it as soon as it arrives at your doorstep. For all the memories to accumulate at one place, order a canvas photo collage for your home decor or as a gift.
Best Qualities That Come With Canvas Photo Collage
CanvasChamp is known to deliver canvas prints with best features
Framing Options

Design Control

Safe Packaging

Caring Tips
Check Out Some of Our Collage Templates