Gallery Wrapped Canvas
Order 3 Or More Canvas Prints & Get 15% Off. | Use Code: CANVAS15
Free shipping on orders over $99 | View Offers
Gallery Wrapped Canvas-The Beauty is in the Print
Custom Wrapped Canvas Prints
Your pictures deserve attention and your walls deserve recognition, and we have the answer to both! Our canvas wrapped prints in NZ have left several homeowners and businesses happy and pleased with our work. We have perfected smiles with our gallery wrapped canvas prints. Uplift the décor of your home and add emphasis to words and pictures with our wrapped canvas print. Use our gallery wrapped canvas prints to create an appealing and memorable environment for your family and friends to enjoy!
Grab Your Mouse! It's Time to Create Art!
We know there is an artist trapped inside of you, waiting to come out. Well, this is your opportunity to show us your artistic persona. We make it simple for your inner artist to showcase their artistic skills. All you need to do is select the shape of the photo on wrapped canvas you want us to print on-rectangle, square, or panoramic. You can select from a multitude of frames and filter options to increase your image's "wow" factor! With just a few simple clicks, your masterpiece will be ready for us to create and ship.
Leave the Rest Up to Us!
We will stretch your canvas across the wooden frame and deliver it to you at your doorstep, ready for you to hang on your wall. Our wrapped canvas prints are also an ideal solution for businesses to use to display a message to attract audiences to purchase their products and services.
Stores can use our gallery wrapped canvas prints to decorate their store and create an eye-catching effect using several of our filters. They can choose from effects such as pop art, grey scale, sepia, pixel effect, and original effect.
Personalise Wrapped Gallery Canvas Prints to Truly Make It Your Own
What is so special about our gallery wrapped canvas prints? You can forgo using a frame and instead select either mirror wrap or image wrap. Is there a difference? Mirror image copies and extends the image until the corners of the canvas whereas image wrap gives the image a classic look, one you commonly see on unframed canvas prints.
However, where mirror image does not leave any detail out of the picture, image wrap does, cropping the details around the corners of the canvas. Which one should you choose? Consider the details of the picture to pick the type of wrap you want. Lastly, do not forget about the border colour. We have a large library of colours for you to choose for your canvas print.
If you are looking for gallery wrapped prints in New Zealand, check us out! We offer high quality gallery wrapped canvas prints along with an incredible number of design options for you to select.
We strive to provide all our clients with the best quality canvas prints! To get your free quote contact us today!
Place your order because our designers are waiting for you to click the "submit" button!
If you have any questions, either prior or after your order, do not hesitate to contact us. Get in touch with us today to get your free quote!
A Personalized Canvas Print Can Be the Most Thoughtful Gift
A personalized canvas print can be the most thoughtful gift you can present to a loved one. At Canvas Champ, we allow canvas prints customization so that you can create a custom canvas print that perfectly reflects your feelings and emotions towards a friend or loved one.
Customizing the frame of the canvas print is probably the easiest way you can transform your image into a stand-alone piece of art. Whether you need a frame for a portrait or you want to enhance the beauty of an old family photo, you will be able to find a framing option that best suits your taste. Select from our wide range of frames, and customize them. You can choose the border color to allow perfect blending of the canvas print with your interior decor or choose a brown golden frame to give your canvas print an authentic royal look.
We offer a wide variety of hanging and framing options for you to choose from. You can pick something that matches your tastes and requirements perfectly.

Black Frame
If you want to go for a bold effect, then a black frame will display your image in the best way.

Brown Frame
For a lighter yet impactful effect, the brown frame is exactly what you need for your next canvas print.

Brown Golden Frame
This frame design will give your image the soft reflected glow seen in museum paintings and art masterpieces.

Golden Frame
The ever popular golden print frame will give your image the classic look unique to old paintings in galleries.

Mirror Image
0.75" or 1.5" (depending on the thickness selected) is copied and extended on the edges to wrap around the frame. Select this option if you have any important details on the edges that you do not want to loose.

Image Wrap
0.75" or 1.5" ( depending on the thickness selected ) of the image is extended. The classic look. May crop some of your image in the wrap. Select this option if you want to go for the classic look and do not have any important details on the edges.

Border Color
The wrap is printed with the solid color that you choose from the palette. Select this option when you want the edges to be in sync with the color on the walls.
Square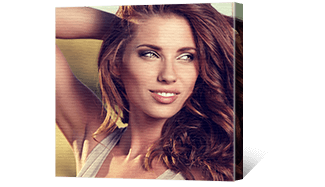 20 x 20 CM
8"x8"
N$59.96
N$8.99
30 x 30 CM
12"x12"
N$120.06
N$18.01
40 x 40 CM
16"x16"
N$166.75
N$25.01
50 x 50 CM
20"x20"
N$306.88
N$46.03
Start Order
Rectangle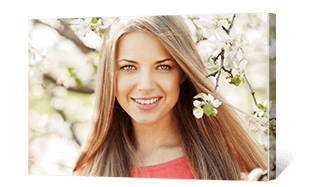 20 x 30 CM
8"x12"
N$100.00
N$15.00
30 x 45 CM
12"x18"
N$179.90
N$26.99
40 x 50 CM
16"x20"
N$180.00
N$27.00
40 x 60 CM
16"x24"
N$253.30
N$38.00
Start Order
Panoramic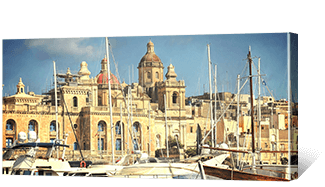 20 x 60 CM
8"x24"
N$158.72
N$23.81
25 x 100 CM
10"x40"
N$452.50
N$67.88
37 x 112 CM
15"x45"
N$820.36
N$123.05
45 x 135 CM
18"x54"
N$836.04
N$125.41
Start Order
X
8"X8"
Canvas Print on Your 1st Order *
Enter your email and get an instant Coupon for Free 8"x8" Canvas *
Get Free 8"X8" Canvas Print On Order Over $25*