Gallery Wrapped Canvas Info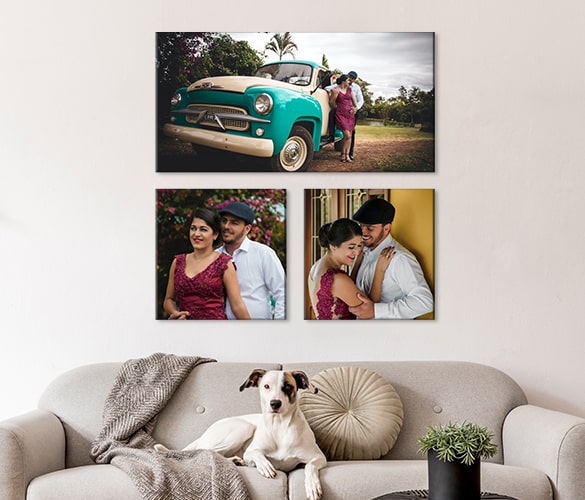 Custom Wrapped Canvas Prints-The Beauty is in the Print
Your empty walls and your beautiful pictures both need orientation and we have an answer for it! Canvas wrapped prints in NZ have left a lot of homes and offices pleased with the way we can help design your very own pictures into the works of art. Enlighten your home decor and add significance to your photos with our wrapped canvas prints. Create a captivating environment for your family and visitors to enjoy with the help of our gallery wrapped canvas prints.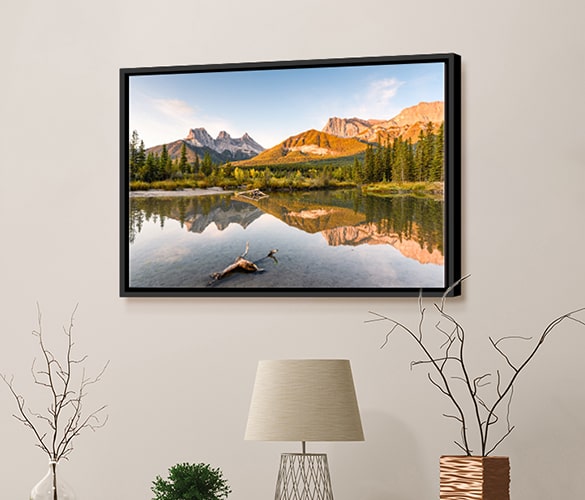 Grab Your Mouse! It's Time to Create Art!
There resides an artist in everyone's minds and we have the right opportunity for you to showcase your inner creativity at our platform. All you need to do is select the shape of the picture you want to print on wrapped canvas. Select from rectangle, panoramic or square shape to start with and then select a frame that goes with it. We have a collection of frames and also filter options to make your images pop out. Create a masterpiece in just a few clicks and we will ship to you in under a week.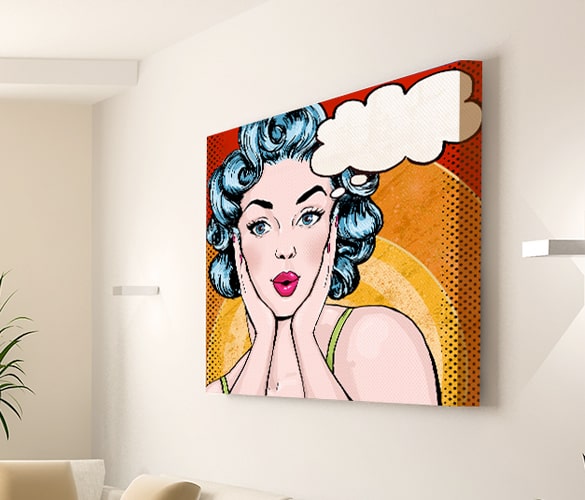 Leave the Rest Up to Us!
Once you send us the design and pictures you want on the wrapped canvas, we will stretch it across a wooden frame and deliver at your doorstep in a ready-to-hang condition. Our canvas prints are a perfect solution for businesses to display a precise message to attract the right people to the company.
Shops can use wrapped canvas prints to decorate and create a stunning effect using filters that match the store decor. Filters like pop art, sepia, pixel effect, greyscale and others can be used to choose how to showcase a canvas print.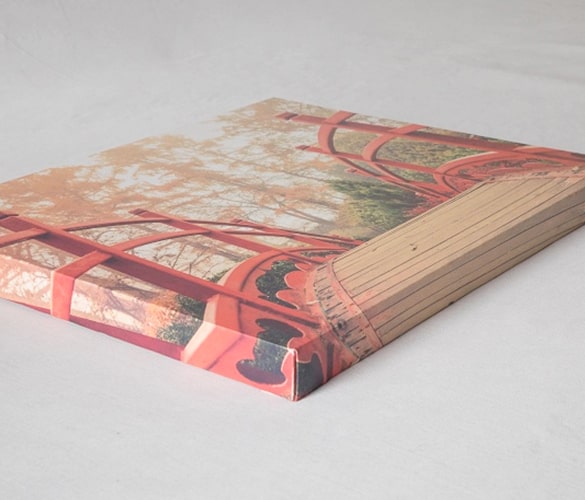 Wrapped Gallery Canvas Prints to Personalise
The special thing about our gallery wrapped prints is that you can abandon the frame and opt for either mirror or image wrap. And this would make a huge difference to your picture. Mirror image extends the image printed till the corners of the canvas while an image wrap gives a classic look of a photo stretched even over the edges.
But there is little blip with image wrap as it crops the details around the corners rather than mirror image wrap leaves not details unturned. So why would you choose image wrap at all then? Well, it's not so bad but it depends on the type of picture you pick before you choose the wrap for it. We also have a huge collection of colours to choose for borders of your canvas print.
If you have been searching for gallery wrapped prints in New Zealand then you have come to the right place! We provide high-quality wrapped prints and various options to personalize it from as well.
So come along and place your order with us today! If you have any questions, either prior or after your order, you can contact us. Get in touch with us today to get your free quote!
Square

20 x 20 CM
8"x8"

A$79.71

A$11.96

30 x 30 CM
12"x12"

A$129.73

A$19.46

40 x 40 CM
16"x16"

A$196.43

A$29.46

50 x 50 CM
20"x20"

A$280.07

A$42.01

Rectangle

20 x 30 CM
8"x12"

A$140.00

A$21.00

30 x 45 CM
12"x18"

A$163.08

A$24.46

40 x 50 CM
16"x20"

A$229.78

A$34.47

50 x 60 CM
16"x24"

A$263.13

A$39.47

Panoramic

20 x 60 CM
8"x24"

A$189.75

A$28.46

25 x 100 CM
10"x40"

A$478.86

A$71.83

37 x 112 CM
15"x45"

A$868.16

A$130.22

45 x 135 CM
18"x54"

A$1022.18

A$153.33