4 Easy Steps To Customize Your Mouse Pads
Changing to a new job will put you in a new environment with new people and lots of work pressure. Well, in this unknown environment, you will surely love something personal, customised and functional. 
We have something unique for you that will help you decorate your workspace, offer you comfort, and bring a smile to your face when working. 
Can you guess what it is? A custom mouse pad that will provide comforts to your wrist while working for long hours. 
A Unique Customized Product -
Photo Mouse Pads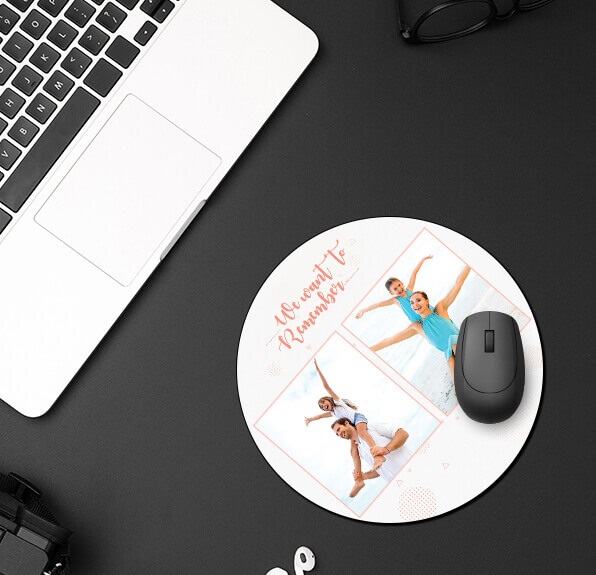 With a photo mouse pad, you will be highly motivated when the pressure is on, as you will get to see the smile of your dear one near you. Not just that, these quality mouse pads will give a smooth base so that your mouse can work smoothly. It is also rated as the most beautiful personalised computer accessory that keeps your mouse and table safe and scratch-free.
Why not bring customisation to your work desk with a personalised mouse mat that will add a chic and elegant look to your office decor. A mouse pad is what you need, and your friends need them too! Thus it is one of the best giveaways or gifting items to almost everyone around you.
Use this custom mouth pad to give your spouse, friends, family, and colleagues and motivate them to do better without stopping and letting them know you are with them. 
When Can A Custom Mouse Pad Be A Perfect Gift?
Let unique ideas trigger you because designing custom mouse pads with your favourite memory, a memorable quote, captions, particular messages, or inspiring words is extremely easy.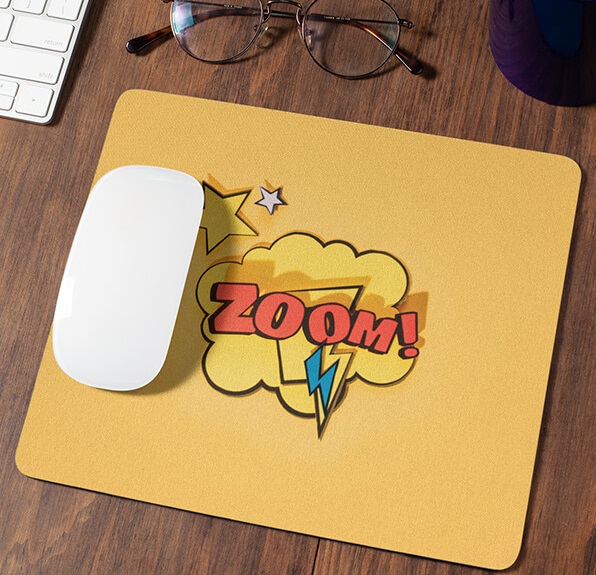 Use these mousepads to:
Promote your product or brand
Are you opening up a new startup and wanting to promote your product? Custom mouse pads are the best giveaways for people coming into your business's grand opening. Give them all a custom mouse pad with a few words of inspiration and your company's logo so that every time they use it, they remember you.
A gift to your employee or boss
Everybody loves a gift, especially those that can motivate people to work better under pressure. So order a few personalised mouse mats in bulk and hand them out to your employees in the office. As an employee, you can also give them to your boss on special days or as a sign of gratitude.
Trade shows


No matter your industry, to brand your product better, consider giving customised mouse pads as a free item to crowd with your brand logo. Again, it's basic trade show etiquettes to provide something accessible to the audience. And, what can be better than personalised custom mats?
Gift it to your working spouse and tell them you care


At times, your spouse needs a little motivation when working hard on their work desks. What better way to comfort them with a photo mouse pad with a favourite memory of your love!  
How to Customize Mouth Pads?
So are you all set to wear your creative hats and know how to customise mouth pads? Let's discover how you can customise your mouse pads.
What Do You Get on CanvasChamp?
CanvasChamp is your go-to place for quality mouse pads with a personalised photo, caption or message. These photo mouth pads are made of rubber and have a thickness of 3 mm that is perfect for providing comfort to your wrists. It will be very smooth for you to make your personalised custom mats with a very easy-to-use design tool from CanvasChamp.
How To Customize?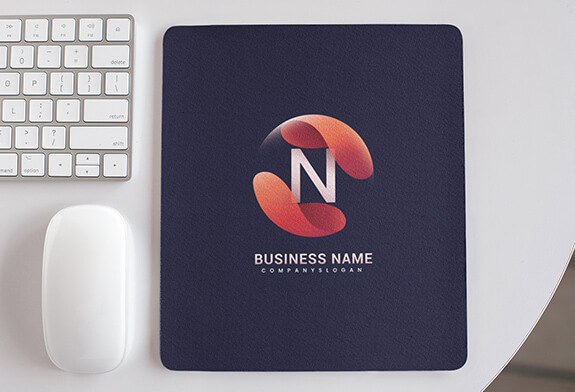 Step 1: Choose your favourite shape:
Rectangle-shaped custom mouse pad or 

Round-shaped personalised mouse mat
Step 2: Select the size
For Round Shape Photo Mouse Pads

For Rectangular Quality Mouse Pads
Step 3: Customize Your Mouse Pad
Upload the image you like or

Write the text you want to be printed on the custom mouse pad
Step 4: Place order to deliver
Enter the required information and place an order

We will deliver your personalised mouse mat anywhere in New Zealand
So are you ready to order a custom mouse pad with us? Just choose your favourite shape, a favourite memory, words you would like to engrave. We accept all kinds of image formats from all the devices possible.
The Parting Note
These personalised mouse mats will add a cozy and warm feeling to your work desks or the desks of your loved ones. 
So place your order with us! We promise to deliver you on time and with a quality product to make work-life more enjoyable and relaxing for you.