5 Reasons Why You Need to Buy Canvas Prints Online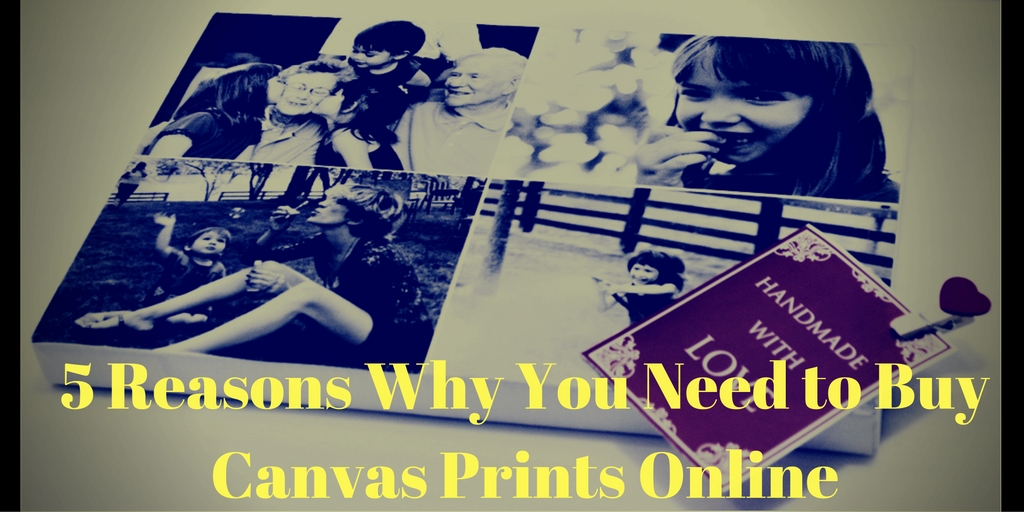 It does not matter if you are a simple hobbyist or a seasoned professional photographer with a veritable string of awards under your belt, the odds are that you would need a top class online photo processing service that would be able to do true justice to your work.  This is because contrary to the opinion of many camera clickers, online processing of canvas prints for your precious pictures does not automatically equate to a loss of quality.
Here are the top five reasons why you should consider acquiring canvas and acrylic prints of your photos online:
1. Online canvas prints make excellent presents
If you have just about run out of ideas for that upcoming wedding anniversary and are hard pressed for time as well, look no further.  Simply create a collage of all your happy memories together, right from the wedding day to the present to make a truly unique gift. And what's more a well made canvas print can turn your favourite memories into a veritable work of art that you would be able to cherish for ever and anon.
2. A world of convenience
Going to a real world outlet for ordering your prints means you would have to take a break from work or alternately leave early. Not just when you have to give your photos for printing, but also when you pick them up as well.  If a hectic work schedule does not permit you to do the same, then you are pretty much stuck with your precious pictures either languishing in your USB drive or at the outlet where you dropped them, waiting to be picked up.  But doing so online means you can do it whenever you want. A few clicks on your laptop or smart phone and hey presto! Your order would be taken and rushed to you as soon as possible.  
3. No effects of humidity on canvas prints
Another advantage of ordering canvas prints online specifically, is the fact that canvas prints can be easily installed in even the most humid of environments such as bathrooms and even near Jacuzzis and saunas as well. This is due to the fact that humidity does not affect canvas prints and even if they are delivered to you in the rain. Your prints would remain safe.
4. Online smart printing applications
A key benefit of buying online canvas prints is that many online retail stores have 'built in' applications on their web stores where upon you can make changes to your photos and  determine which customised solution is best for you.  
5. Fast deliveries
Both hobbyists and professionals can derive the benefits of a fast and efficient delivery service as orders are dispatched as soon as they care completed, irrespective of whether they are canvas or acrylic prints right to your home so that you can meet your scheduled deadlines easily.