6 Reasons Why Metal Prints Will Rock Your Office Space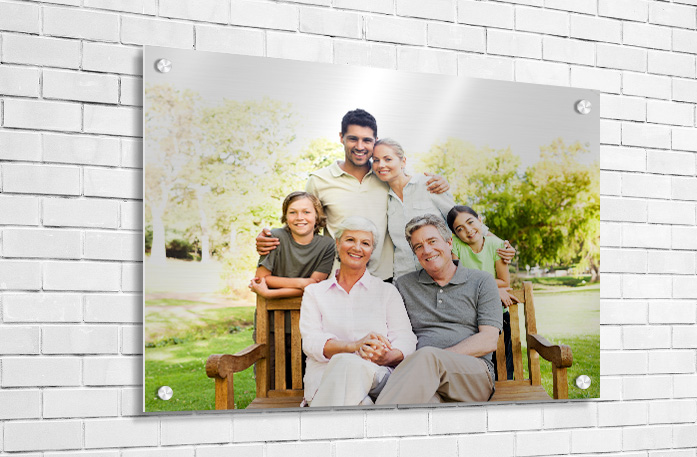 Modern office spaces nowadays suggest prestigious and refined wall art be presented on the wall to display the minimalist interiors. A natural complement until now was not born, but metal prints are without a doubt the best contender if you are considering in decorating your office hallways.
But what exactly makes metal photo prints such a great high-end decor item - especially for places like offices? Let's find out.
It's the Structure
Aluminium prints stand tall when it comes to structural resilience. Since they are built to last, they are surprisingly mobile and made with clever composites of plastic and aluminium sheets. Despite its impressive appearance, your metal wall art will be easy to move around and won't require much of any unwieldy hanging system to set up. Even the biggest custom size will effortlessly float on your wall - perfect for the reception area.
Superb Print Quality
If you are hoping for your art to be looked at frequently in the hallways then apart from its durability, the quality of the art will matter too. Metal photo prints, in that case, come second to none since they boast exceptional sharpness and pretty noticeable contrasts which makes it a superb product to display powerful, colourful images that stimulates the minds in a working environment. Since the metal sheet is of aluminium, it has a glossy surface which not only enhances the visual appeal of the print but also protects the printed image from any fading from UV-rays.
Immaculate Prints at Affordable Prices
Aluminium photo prints may seem to tick off all the points from your check-list to be there in your office, but that doesn't mean it will clean out your office renovating budget. We might be using complex production processes, but we have a proven track record that our custom metal prints sell out like hot cakes even while with an on-going discount of 10%! People who are lucky enough to catch one of our regular sales can get to have an even more reduced price if you buy in bulk from CanvasChamp.
Compliment Your Office with the Finest
It is tough to imagine a working space without an impressive piece of wall art tying the whole look together with someone equally famous related to the business world- think of Steve Jobs or Elon Musk or even renowned words from Warren Buffet. Inspire people with the best things that will flow well with your workspace on the metal prints and make them stay motivated just enough with you as well to help you grow your goals better.
Want to inspire your team even in a better way? Put up quirky quotes on personalised metal prints everywhere near them so that whenever their eyes wander, at least they'll subconsciously get to register it. These are the little touches that you can make to change the lives of your employees and set up a good mood of your office but making a change in the decor of your office space. CanvasChamp has more other office decor items, especially canvas prints which are second popular after metal prints to complement with working environments. So, visit the website and find out more about how you can rock your office space with metal prints affordably!