Photo Pillowcase - CanvasChamp Launches Yet Another Home Decor Photo Product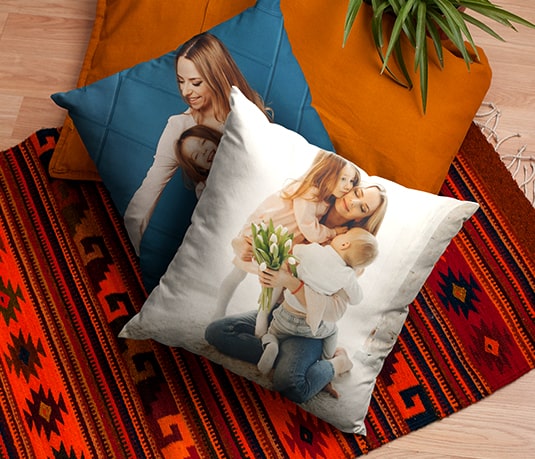 Upon researching and marketing for six months, they finally decided to commercialize the need for personalized pillow case cover to help homemakers create fantastic pillow prints. 
Although they already cater to custom photo pillows, many customers requested to have an option of just photo covers as well instead of buying the whole pillows all over again once they get want change to the covers of the pillow.

So now everyone can have a chance to design their sofa cushions, bed pillows or favourite chair cushion with custom photo pillowcases right from the comfort from their homes. Starting at just N$12, you can customize your favourite family photos on pillow covers too!
If you were a creative person, then you could design all kinds of aesthetic wallpaper designs, furniture textures or even natural landscapes on personalised pillow covers. Fell in love with that fancy design on a pillow you saw in a fashion magazine? Well, find the image of that texture or design online and you can get one printed through CanvasChamp's design tool in minutes!
Here's how you can design your chosen images on photo pillowcases with CanvasChamp
Steps to Create Custom Photo Pillow Cases in NZ Online:
Step 1: Visit the CanvasChamp site
Step 2: Go to 'Photo Pillowcases' from the Home Decor tab
Step 3: Click on 'Start Order' and it will direct you to the design tool
Step 5: Upload your photo/s on the design tool
Step 6: Customize your design on a 2D view of custom photo pillowcases
Step 7: Add the design to cart, pay securely on our site
Step 8: We will deliver the photo pillow covers at your doorstep in a few days!
Sounds pretty right? Well, it is! CanvasChamp's design tool can help you personalize whichever photo you would like to see on your couch or bed! You can decide to create a classic one-photo design or even choose to make a photo collage with up to four photos!
Custom photo pillowcases are easy to gift and can be sent directly at the recipients' door too anywhere in NZ! Get yourself or your loved one a whole set of custom pillow covers to help them make their space vibe with their mood!
Check out the newly launched photo cushion covers only at CanvasChamp.