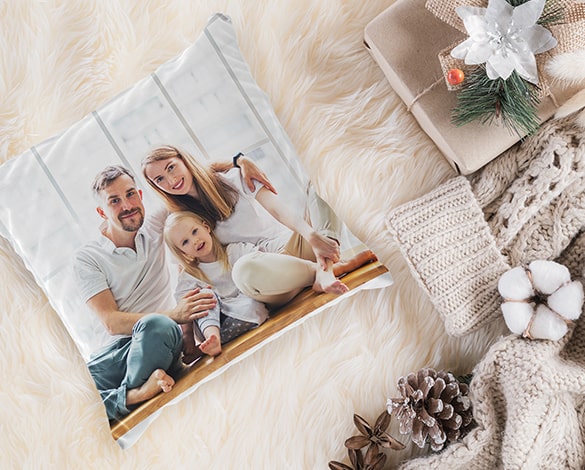 Personalised Pillow Case to Shine Your Space
Give a distinct touch to your living space with customised pillow covers. Our full range of photo pillowcases don't just let you take a different approach, but the soft fabric gives a luxury look, which further enhances the whole room. You just need to upload your photo or design on the custom throw pillow covers using our online design system.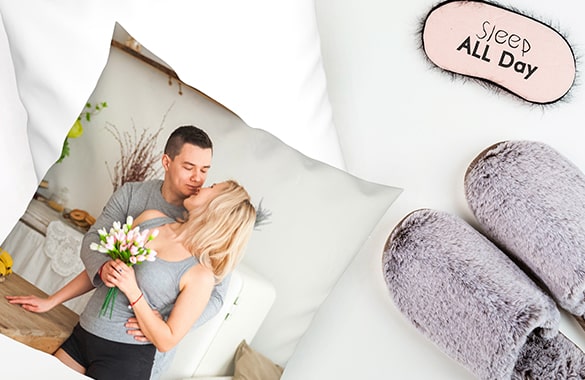 Personalised Photo Pillow Cases to Make Your Space Look Exotic
Our customised pillow cases will bring a perfect character and vibe in your room - something that you have been looking for to give a different look to your space! Personalised pillow cases even act as excellent gifts!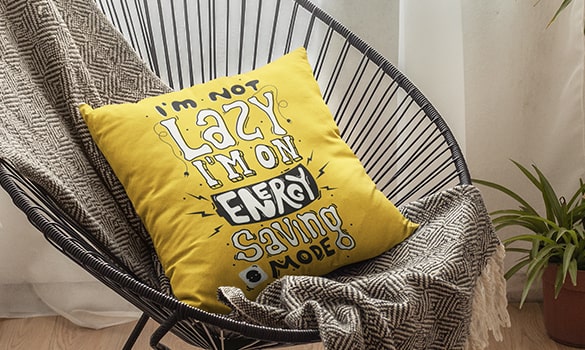 Designable Custom Pillow Cases
Relaxing times are just about to look better with custom pillow covers. Get to design your own pillowcases with your favourite photos from a romantic trip or a landscape picture that you love. Add custom text on the pillow covers to give a better meaning to your photos on pillowcases.
Custom pillow covers come in standard size with a personalising option to print photos on both sides. The light microfiber material will display perfect colour vibrancy from your photos on the pillowcases making it look stylish. Display your sofa pillows with these custom pillowcases to give a personal touch.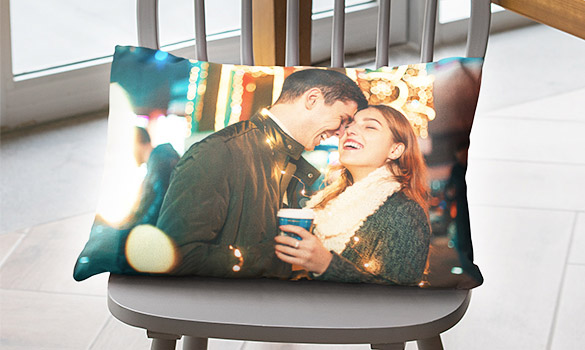 Gifting Personalised Pillow Cases
You always thought that gift has to be perfect and expensive, right? Well, personalised pillow cases will let you gift something perfect but that too expensively! Add images and captions to make the cases truly personal and you have yourself customised pillow cases ready to gift to anyone you wish!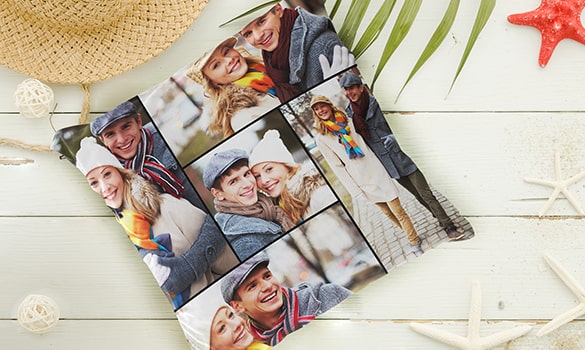 Collage on Pillow Case Covers
Sometimes it's not easy to select only one or two photos to customise. Get to create a collage on the pillow covers then! We have a few collage layouts for you to manage your concept from to make them.
frequently asked questions
Ask about Photo Pillow Cases and get answer in email.
×
Once the product will be available, we will notify you via email.