Easter is upon New Zealand soon!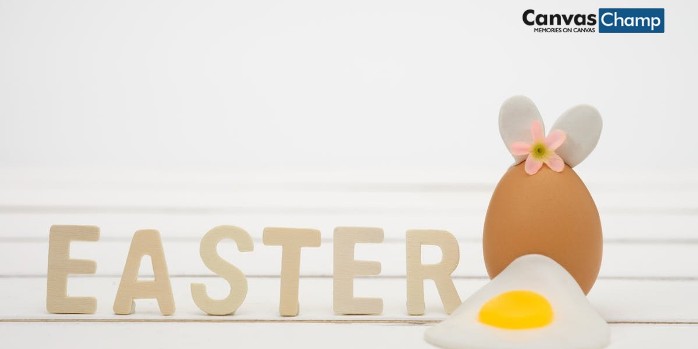 New Zealand is a population of a medley of cultures and religious traditions. There are almost more than seven religions that are widely followed here. With 50% calling themselves "Christian" as on the 2013 Census and about a third considering themselves "non-religious," there is also a sizeable secular segment of the population.
The 19th Century saw a significant wave of immigrants to New Zealand and a combination of cultures such that even non-Christians began honouring Easter, though not as a Christian holiday. For many, it has become merely a vacation to be spent with family, and its representations are as much as bunnies and chocolate eggs as the cross and empty tomb.
Although, there also remains a more religious part of New Zealand society that seems yet to participate in church activities each Easter season. These include excellent sermons and Scripture readings, passion plays, prayers and hymn-singing, night vigils, and more.
Some of the primary Easter activities in New Zealand are the same as around the world. They include the following:
Extensive purchasing of chocolate eggs and candy

Socialising with friends and family at special dinners

Taking vacation trips to other parts of the country

Baking, buying and consuming hot cross buns, especially at a family breakfast on an Easter Morning

Making, decorating and hunting for Easter eggs

Attending Easter plays, which are advertised in local newspapers
As to special events related to Easter, we can mention five of the more unique or famous ones that happen with ongoing annual occurrences:
The Cromwell Great Easter Bunny Hunt: Many hunters, fully armed, group on the hills of Cromwell town which is located in southern New Zealand. Each year they assemble to hunt for rabbits. The event relieves the area of pests (rabbits are considered pests there), brings in money for charities, and provides the opportunity for some exciting recreation. There are at times dozens of teams, and the leading team can win thousands of New Zealand dollars in prize money.

Whittaker's Big Egg Hunt: It features giant Easter eggs, some as big as a human, which are designed by leading Kiwi artists (New Zealanders are called Kiwis informally) and celebrities. The huge eggs are then hidden in essential towns like Wellington, Auckland, and Christchurch, to be explored for by the children on the Easter Monday.

The Streets Easter Show: This is a show that has been going on for about 160 years and has gained an exclusive arrangement with the Easter season in the minds of New Zealanders. It involves carnival rides, live entertainment, circus acts, and other numerous exhibits. There are also rewards for the best livestock and more agricultural ingredients involved. Competitive art displays and massive marketplaces are all ready to be explored. The show is open to the public, and it goes on for several days.

Warbirds Over Wanaka: Every other Easter, over the town of Wanaka, there takes place the largest warbird airshow. The crowds get to watch the skilled pilots maneuver their planes and enjoy additional entertainment and concessions below. Though the airshow has little to do with Easter, it has anyways become a true Easter time tradition to many Kiwis.

The Hastings Highland Games: Each year, in Hastings, NZ, Easter takes on a somewhat Scottish appearance. Bagpipe bands play, highland-style dances are engaged in, and the gathered crowds behold lesser-known Scottish traditions like hurling, caber tossing, and haggis.

Despite all these unique traditions, you might think that it only happens in New Zealand. You may be wrong there. Check out this infographic to know how Easter is celebrated across the world:
Sure the traditions are all fun and festive but why not try aside from the apparent chocolate eggs and games, in gifting a beautifully personalised present from Canvas champ?
Our team has compiled some gift inspirations for you for this Easter…choose from the collection below and start getting creative. Visit the website for more easter personalised products- like maybe a canvas print- or anything that you can think of!
1) Kids love chocolate eggs too much. And what about you? Of course, you do. We also do too! What better present for an Easter fan than their very own personalised canvas print of it! Capture a fantastic image of your kids winning over their Easter hunt and make a canvas print of it for their bedrooms! Everyone loves their favourite photos to take centre stage in their house. Why not create one, which will make their special memories look even grander in their rooms?
2) Framed photo prints for the dining area! Make some adorable photo prints, which can be personalised with your very own photos or designs. Make it a preferably beautiful gift, and you're sure to get invited back. To know more about custom framed photo prints, just visit Canvas Champ.
3) Everyone is a fan of the "Keep Calm, And it's…" message. Make custom poster prints that you can cover in your backyard where you have the Easter hunt to start; you sure will pump up some crazy frenzy on kids and parents to enjoy the Easter hunt. Want one of your own?
Visit our website for some fabulous ideas of custom poster prints. We have our very own edit tool on our site to help you style your poster prints the way you desire!
We hope you've enjoyed having a glimpse at our Easter personalised gift ideas. Contact us or visit our CanvasChamp website for more personalised products to get your Easter going! Have a wonderful and a happy Easter New Zealand!