Generous Gift Concepts for Every Family Member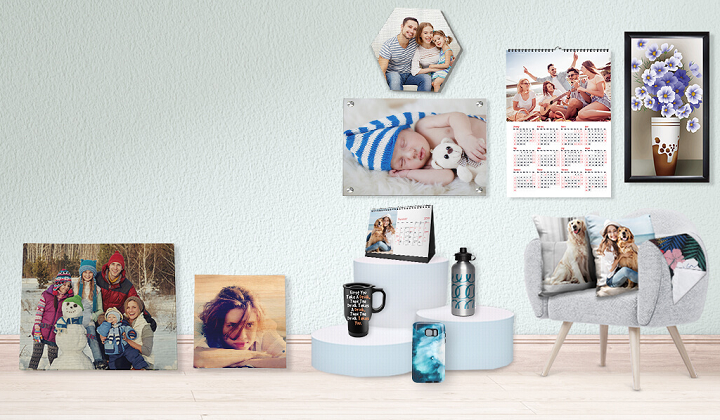 There's no better feeling than gifting someone you love a thoughtful present and seeing their face light up. But it's also not always easy to think of what to buy for all family members. While purchasing something for mother, grandmother and aunties might be easy, but we know it's always a struggle with moody teenagers, tough dads and those cool uncles. For that purpose, we've put together a list of one-of-a-kind photo product ideas for everyone in your family.
1. Custom Canvas Prints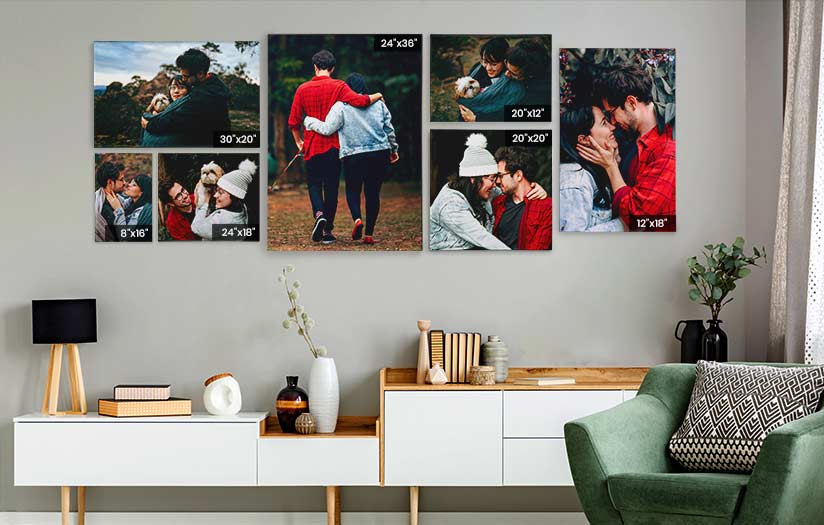 A custom canvas print is perfect for bringing about a smile regarding a particular vacation or happy memory cherished together. Generally, these kinds of canvas gifts appeal to emotional mothers and grandmothers who are all about a big happy family. Single board or multiple board canvas print is perfect to let them enhance their recollections.
2. Personalised Photo Book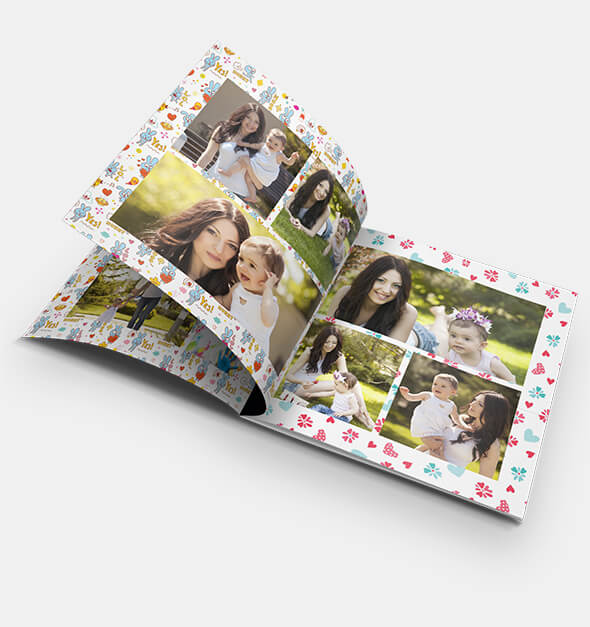 A personalised photo book is perfect for a nostalgic mother who loves to keep going back to the memories of that Christmas eve or Thanksgiving dinner. Or even for a newlywed daughter who just started her life, she will need a grandmother's or mother's cookbook recipes which she first-hand experienced in her youth. Personalised photo book makes a perfect gift for anyone in the family.
3. Photo Collage Prints
Turn photos into a stunning canvas photo collage to make that cool uncle show his adventurous lifestyle in his living room. It will make them relive their memories for as long as they keep adding new experiences to the canvas photo collage — a perfect and unique gift for members of the family who are social butterflies.
4. Photo Mugs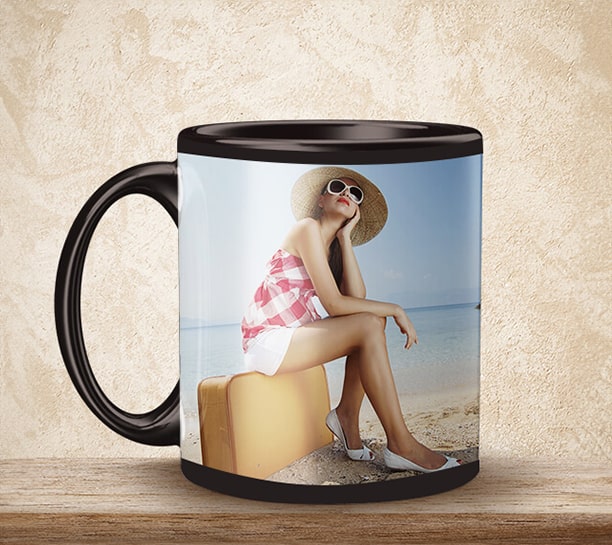 Photo Mugs can bring out any happy moment on a dad or a mom. It is perfect to gift to parents as one can print a family photo, favourite movie quotes, or even motivational quotes for them to get going with their day. One can also print their pet photos if they love their pet like their child.
5. Metal Prints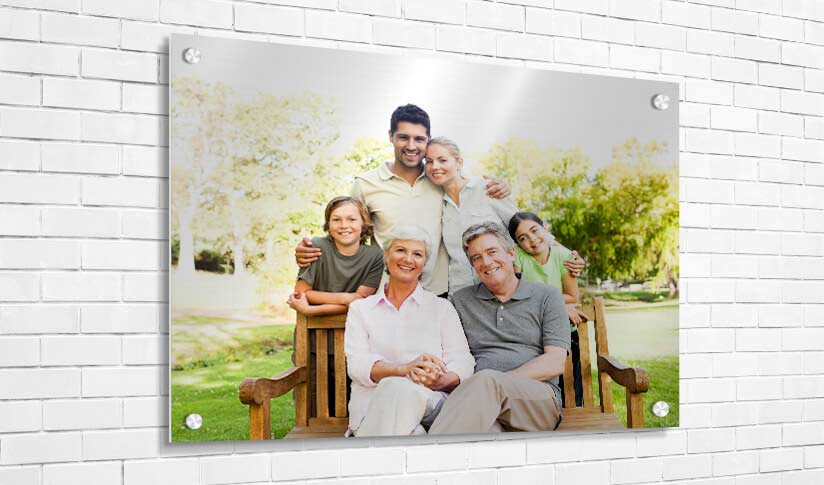 Metal prints capture everyone's attention with their beautiful colour saturation, sharper contrast, and fantastic depth. Hence impressing that teenage son with perfect moments of him on metal prints won't be a tough thing anymore. It's an ideal way to make a positive impression on a rebellious teenager to show that the memories on the metal print are as sturdy and unbreakable as himself.
6. Personalized Photo Calendars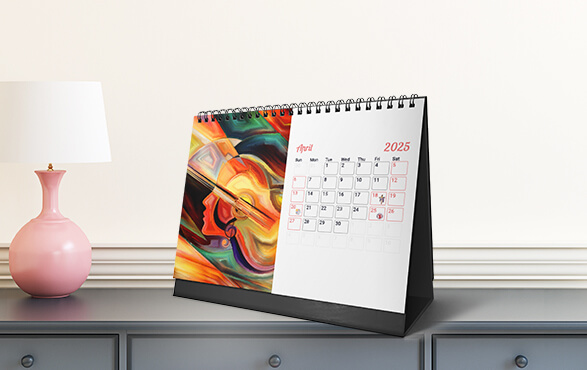 Photo Calendars are perfect to brighten one's office space or home office space. Gifts like these are perfect for working moms as they would love to start the month with a new nostalgic family photo to get them going. A custom photo calendar for the good times will surely make them remember the considerate person for gifting it in the first place. One can even customize the calendar with special events or birthdays or anniversaries coming up to light up the reaction and make sure they don't forget to wish anyone.
7. Acrylic Prints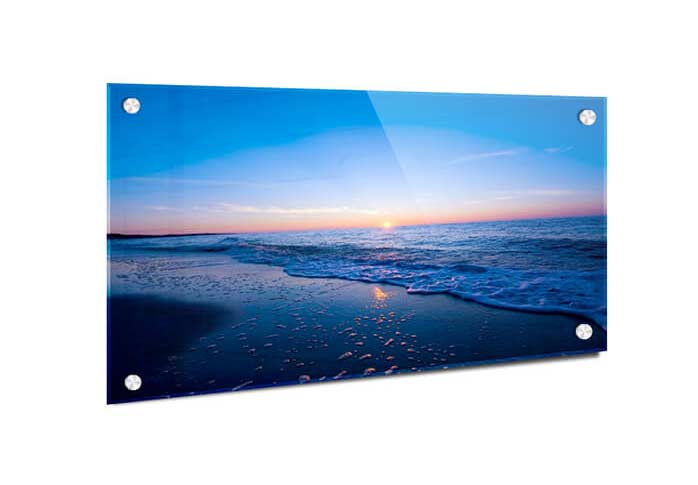 Acrylic prints add a wow factor with its 3-D effect of the image printed on it. With high-resolution colour printing, it will surely amaze your guests. The maxim, "the devil is in the details" sounds true when you see spectacular acrylic prints. An acrylic print symbolizes the modern take on the artwork. Such a gift is perfect for a daughter who is artistic and a perfectionist.
8. Split Canvas Prints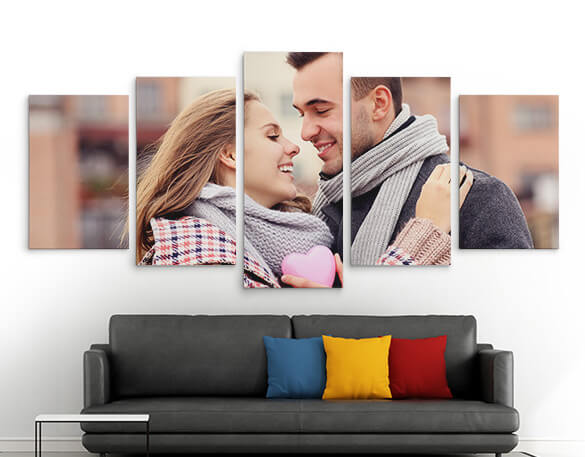 Splitting an image on canvas prints is a new trend among canvas lovers. For homemakers and mothers who love to make their living rooms or bedrooms fine, split canvas prints are perfect gifts to showcase a distinct image. Split canvas comes in three types: 4 panels, 3 panels or 2 panel split canvas prints. Of course, one can still opt for more boards to create an exciting effect on house walls or office walls.
9. Photo Cushions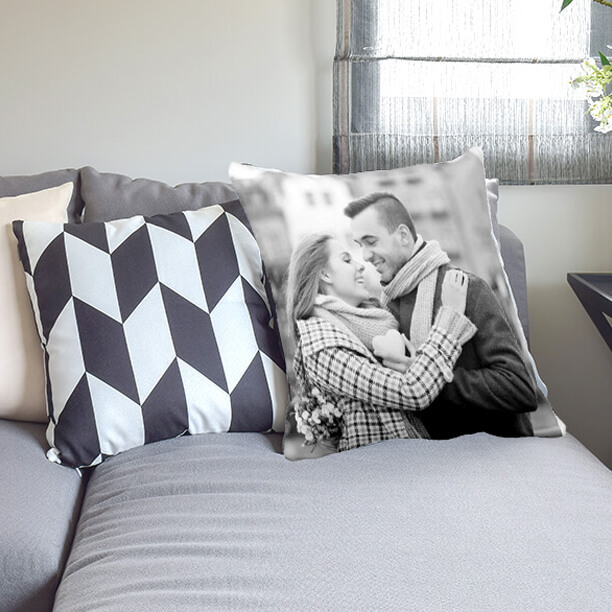 Personalised pillows give a distinctive touch in a living room or a bedroom. Gifting a customized pillow to a daughter with a photo of her with her best friends is perfect for a social teenager. Even pictures of family gatherings on a photo cushion are excellent for a grandfather's rocking chair to keep the family memories always by his side.
10. Framed Prints
A sweet customized framed print is best to sweeten a memory recall to your favourite aunt for her coffee table. A frame matched with the colour of the photo would look scintillating near a telephone table or a coffee table. Different style of framing depends on the use and display of it so choose with care while gifting it to go best with the decor of the person you gift. Usually, a neutral black frame or barn wood frame is perfect as it goes with any setting colour of the room.
With the help of this list, you'll never be stuck for gift ideas again. These photo product ideas are perfect to show that you had given a personal touch to make the gift. And who knows, you might also get such a practical gift from one of your family members too.