How to Customize Photo Umbrella and Promote Your Brand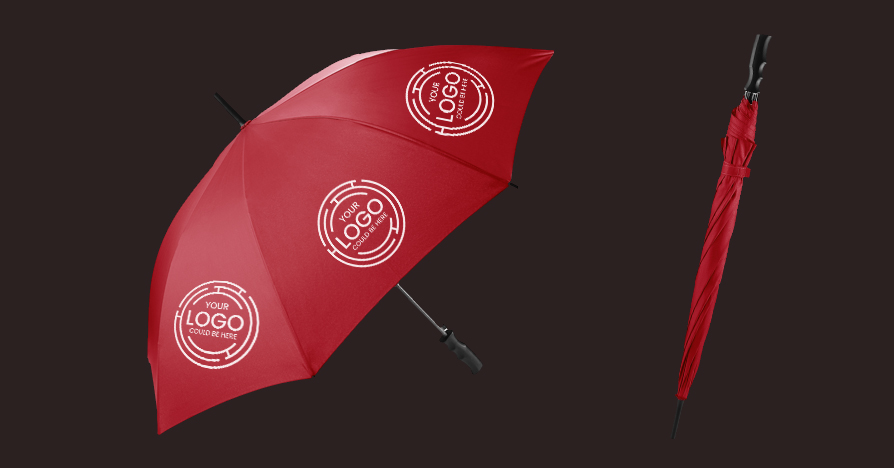 Whether your audience is on the east or west coast in New Zealand, the clouds can gather anytime. That's why CanvasChamp brings you the unique gift option - custom promotional umbrellas, which are proven gift options to win your audience's attention. 
As a brand, we know you are in the process of finding new ways to help your customers remember your products and services. And, what can be more good than assisting them in reminding your brand with a utility promotional gift! 
5 Custom Photo Umbrella Ideas For Branding
Below are the five ways you can customize a photo umbrella to promote your brand
When you design logo umbrellas, it turns out to be one of the best promotional tools useful on any occasion. With this, you can carry a big size custom photo umbrella to any company event and win your audience's attention. 
This will not only help them see which brand you are representing but will also help them recall your company's logo too. You can get a quote or a tagline of your products on these custom printed umbrellas with a logo for better recall.
Design Product Driven Umbrellas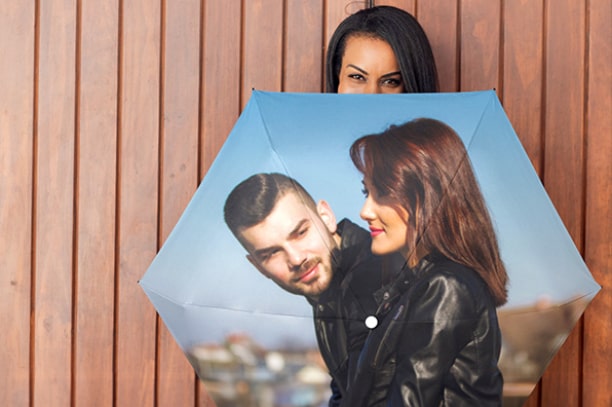 When launching a new product, get them printed on custom umbrellas, which you can use on product launches. These customized umbrellas will act as a shield on downpours and save your audience when the days are sunny and the nights are breezy. 
Imagine the product exposure your brand will get with economical promotional gifts like custom photo umbrellas. Have multiple products and want to promote all in one umbrella? Worry not because you get an option to print eight photos on an octagonal-shaped umbrella with eight printable panels.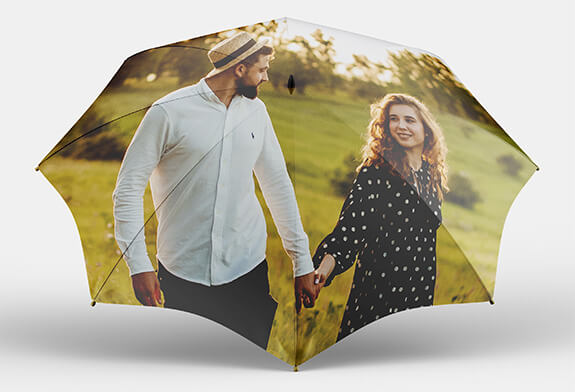 On CanvasChamp, you can print photo umbrellas in a few minutes and place orders for significant business events. 
Promotional umbrellas are one of the best freebie gifts which you can plan when looking for budget-friendly options. Be it trade shows, sports events, trade expos, conferences, or roadshows; they work for all occasions. 
You can be more creative and choose vibrant colour images on these promo umbrellas to customize them as per the event. They are handy to carry, easy to pack, and available in multiple sizes, making them optimum promotional give-aways.  
Intrigue Custom Printed Umbrellas With Logo For Office Decor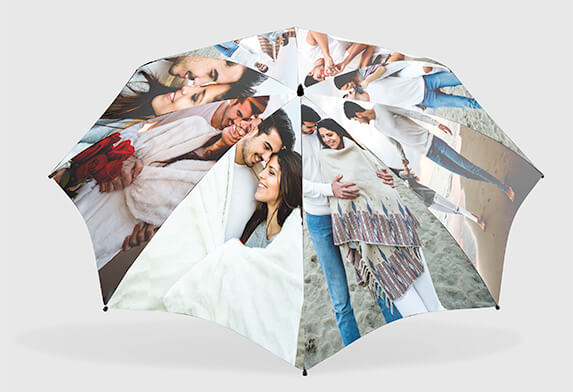 Let your office space be more vibrant and cheerful. Now design corporate umbrellas with logos and use them to decorate your office's interior, cafeterias, reception area. They look stylish yet professional. 
And, if you are into a non-corporate business setup and run cafes, clubs, bakery shops, or you are a part of a gastro-tourism niche, these personalised photo umbrellas will spice up the decor. 
You can also use them as selfie props with your brand name on them. And when people tag their photos with your brand's promo umbrellas, you get to enjoy brand engagement on social media platforms. 
Your employees are your extended family; they spend 8-10 hours working for your brand's success. In such cases, it's essential to motivate them and surprise them with customized gifts that make them feel special. 
It's possible to design custom photo umbrellas with your employee's picture on them and gift them on birthdays and work anniversaries. You can also give custom umbrellas as a token of appreciation when releasing their bonuses.  
The Parting Note
A corporate umbrella is a creative and unique way to advertise your brand and market your business. Promotional umbrellas allow you to promote your brand anywhere, whether at a success party, corporate shows or any other place where your logo umbrella stands out. They are easy to carry in cars and store in home and office space. 
Check out more photo gift options on CanvasChamp and dazzle up your branding and business promotion ideas.