Looking for Personalising Home Decor Here are 4 Artistic Photo Products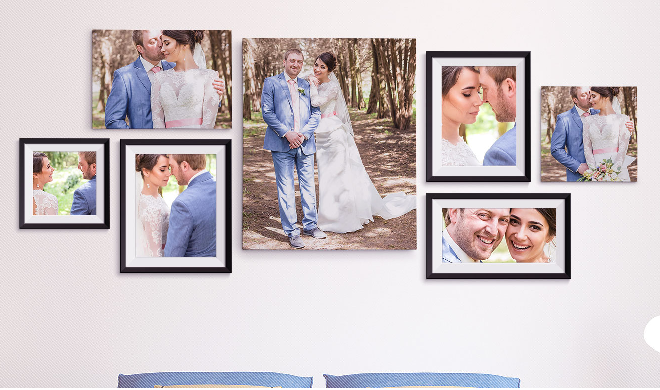 Home decorations are supposed to be such that projects something about our personality. The design of your space thus should be something that lets not only your body but your soul also rejuvenate into it. Hence, from the ceiling, lighting to furniture, every choice you make must be able to express something to yourself which is why it is necessary to fill your living space with things that depict creativity, love and prosperity. 
Canvas Champ brings you how you can add impact-making yet straightforward decor pieces to your home that can inspire you and freshen you 24x7 and 365 days of the year. Check out how you can decorate each of your room with these four personalised photo products.
Bedroom Decor
Your bedroom is a place where you relax and sleep. Thus this place needs to be the most leisure-looking and resting to help you unwind faster the moment you enter the room. You can put up cool colours through various personalised home decor items. Canvas prints are the best way to give to make your bedroom look peaceful. If you print images like a blue sky, blue ocean or beach on canvas prints, you'll realise how instantly you feel relaxed upon seeing it on the wall. Also, put up some decorative pillows in the room to give a blending match with the canvas prints showcasing the same colour palette.
Living Area Decor

A place that should be most inviting and warm for all kinds of people living and coming to your house is the living room. To give a beautiful colour to your living area, print your best and favourite photo prints on acrylic to make the walls appear larger. Choose a space of this area where the furniture has an empty wall above it, and your photos on acrylic will look sublime.
Hallways/Staircase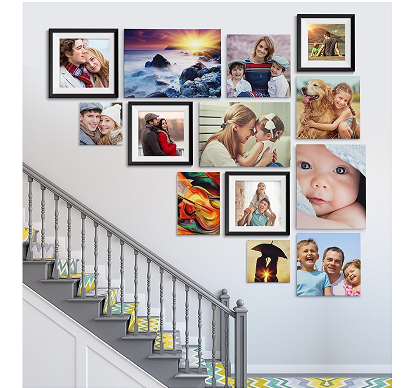 Hallways and staircase are relatively narrow spaces which means people usually leave them as it is when decorating their homes. But one can honestly get to be the most creative in this space and make it interesting to view. You can find framed photos online for such tight places to make it more social while someone uses that area. Put up mirrors near the framed photos from online to make it a comfortable place to walk through.
Dining Area/Kitchen
Kitchen is that place which faces all kinds of humidity, hot and even cooling temperatures all that the same day. If you have a separate dining area apart from the kitchen, then you'll know how just a few cabinets around makes it less appealing while having lunch or dinner with the family. Well, these places can be decorated only with one kind of artistic decor, and that is metal prints. Since metal prints are water-resistant and display colours very vividly, there are perfect for your kitchen or dining area to excite your mind and eyes. Print away some food photos to make the place develop a better appetite while the dinner is served.
Canvas Champ can you help you create fantastic home decor ideas in just minutes! Fish out your favourite photos, upload them on our design tool and start customising a photo product to make your place look better!