Photo Puzzles - Best Game to Play With Your Family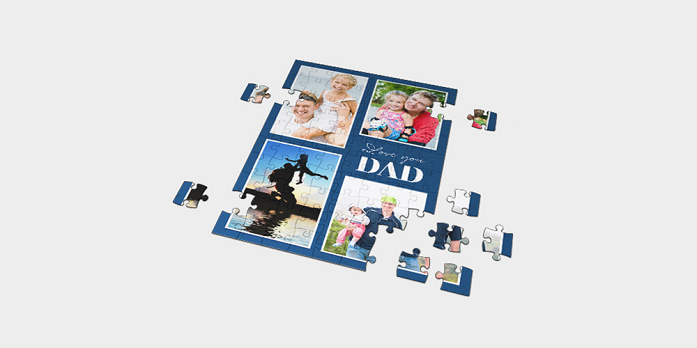 No doubt there are a ton of different games you can play with your family during these quarantine times. Most family members are interested in Pictionary, cards, board games or even some random innovative games to gel with everyone around in the house.
But most of these games only help you bond and not give an additional perk to playing it. Sure, it allows you to get happy, excited and even make you use your strategies and skills but hardly any game every helps you develop these skills along with playing it.
Puzzles are one of those rare ways of passing time where you can entertain yourself and also increase the exercising limit of your brain muscles. Nowadays, photo puzzles are trending like anything due to the quarantine living and probably you would want to try it out too!
Here's why you should have custom puzzles:
Helps connect the generations in the family
Personalised photo puzzles, if designed right, can help you work towards the legacy of your family right from a young age for your kids. You can print family photos comprising every family member on custom puzzles and play with it every weekend with your kids, grandparents or even parents to bond better over shared memories.
Puzzles increase creativity and brain efficiency

Putting all kinds of pieces together helps you feel a sense of accomplishment for both adults and children. Especially jigsaw puzzles from New Zealand can help you:
Work efficiency: They make us work more efficiently, activating brain areas that are responsible for creative thinking and strategic planning.
Relax: When you focus only on one thing at a time is very similar to meditation. Your brain stops thinking about everyday's problems and you calm down.
Increased concentration: If you focus you will be more efficient in finding the right pieces.
Memory training: It affects not only short-term memory while finding the right piece. Putting photo puzzles together is a stimulating brain training and memory improvement regardless of age.
Teamwork: Assembling personalised photo puzzles with loved ones can impact your social skills because finding a solution requires cooperation. Developing a strategy, dividing responsibilities and working together as a team will help us finish the job faster. These skills are very important at work, aren't they?
Doing puzzles is beneficial for health and at the same time, it brings joy and happiness. You can design your very own jigsaw puzzles in New Zealand with unique images on our online design tool. Visit CanvasChamp page to know more about how easy it is to create photo puzzles. Get it delivered within a few days at your doorstep!