Prepare Gifting in Advance This 2020 With Photo Gifts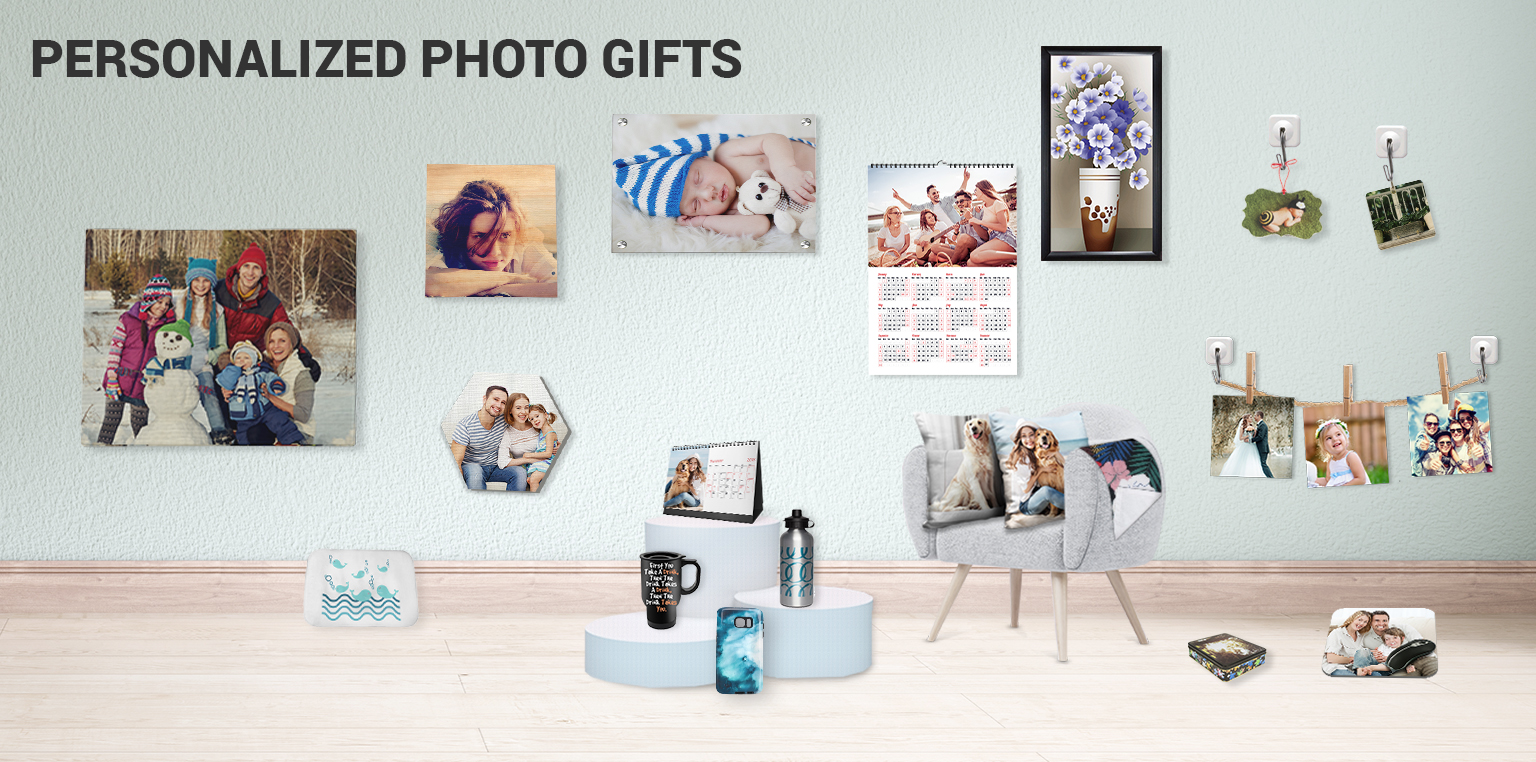 Another year has begun marking new beginnings, and with that, we hope you have thought this time to be prepared in the matters of gifting in advance! Every year we always tend to forget special events of our spouse, kids or even of our parents. Birthdays and anniversaries continuously get bombed right on the day of the event, making it impossible to make up to the person immediately. So we came with a suggestion that just the way you plan out a vacation or a meeting way ahead to get places reserved, you can also plan for gifting on such occasions with personalised home decor photo gifts!
CanvasChamp brings you a list of customised photo gifts which you can order anytime, and they will deliver you within a fortnight! But since we don't remember to order right before the day shows up, you can customise gifts like canvas prints, framed prints, photo mugs, etc. and make it look thoughtful right till the event shows up on your face.
Check out the list of gifts for 2020 from us you might consider:
Photobooks: Collect all the unique photos clicked with the particular person and get them printed on a photo book to giveaway! For instance, you may have many pictures with your life partner. You can pick out the best photos depending on the things you did or the places you visited and print them out with custom captions on the images on a photo book to gift.


Framed prints: An exclusive photo together when framed will always bring you closer to the recipient. Suppose you had a beautiful snap with your mother on some occasion. You can get that framed and gifted on Mother's day or on her birthday to remind her that time spent with her is always worth it for you.


Canvas prints: These are evergreen to gift as you can print any photo that you like and gift it on any occasion! Not only do they turn out to be amazing pieces for home decor, but canvas prints can also showcase your favourite memories in the most artistic way.


Photo puzzles: Do you love to spend time with your kid but don't know how to express it well? Well, photo puzzles can do the trick to let them know about it.

Gift a photo puzzle

with a picture of you and your kid on their birthday, a milestone achievement or even during their Graduation day. Make them know that they never leave your mind with whatever you do.


Photo magnets: Make your kids happy by sticking some golden memories on the fridge as a gift! Our photo magnets come in all sizes and shapes to help you print out any of your favourite photos. You can even stack them to any metal surface and not only just the fridge! Surprise the kids with photos stuck on their metal cabinets, lockers, metallic doors or even their car!


Photo coasters: Your spouse is too fussy about keeping furniture stain-free? Delight them with photo coasters! Showcase your respect and love for how she keeps the home clean for you and the kids. Or, if you are the wife, then you can gift photo coasters to your husband to keep their beer on!


Photo prints: Teenagers and grandparents have a whole different level of bonding. And

photo prints

can help make it even stronger. Select all the pictures of your parents and their grandkids and print them out on photo prints! Gift them each the set of photo prints during family reunions or holidays!