Print High-Quality Personalised Photos on Canvas Online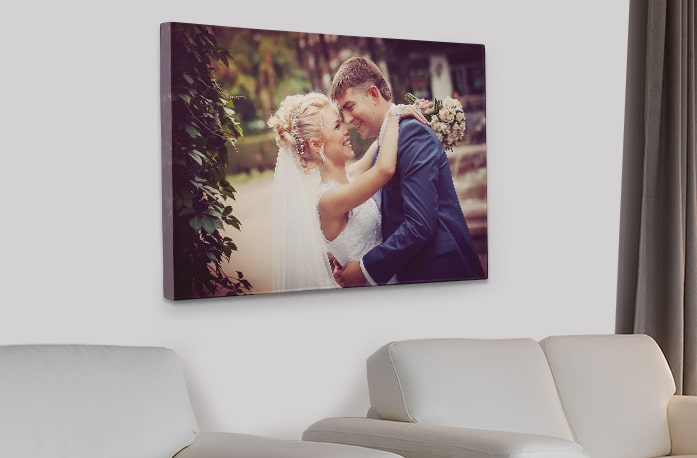 Do not you think it's worth giving more value to your most beautiful photos? Create canvas photo prints and exhibit them in your home, as if they were authentic paintings. Your hallways, your living room or your room, will be transformed into an art gallery that will delight the eye.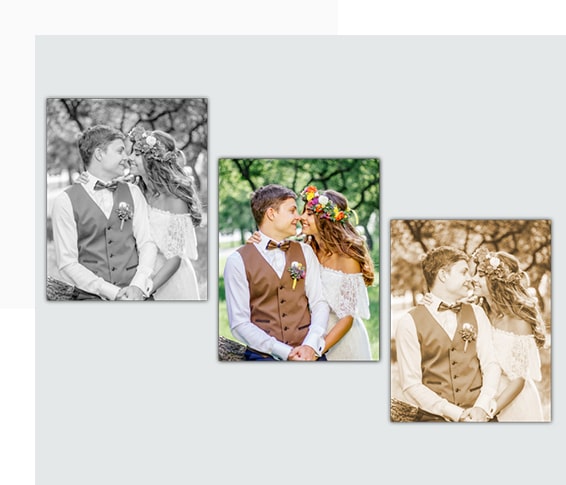 The multiple formats allow you to highlight your best photos: square for portraits, rectangular for landscapes or wedding photos. Integrate one or more photos, texts or effects according to your preferences and unleash your artistic vein with the photographic revelations on canvas!
Photos on canvas are not a new element in the world of interior decoration. But because it is customisable at all levels and available at relatively affordable costs, this format is attractive to most amateurs and decorating professionals, photographers, artists and even homemakers.
The canvas photo prints have existed for many years, but the evolution in photo printing is what gave canvas prints a new life as a decor masterpiece. Today, it is easily possible to print the photo of your choice and customise the dimensions of the frame to fit the decor of any room. The democratisation of customisation has allowed decorators to incorporate completely personalised photo paintings into their interiors.
The Standard Canvas Photo
In its most straightforward format, a printed photo on canvas is placed on a frame of your chosen dimensions. This format is a classic format and most used which can quickly decorate a room with your favourite holiday pictures, family photos or other memories.
The size can be adapted to the size of the walls to occupy all the space available in the living room. 
The Pictures on Canvas in several Frames (Polyptychs)
Some custom canvas prints can also play with the effects. While in most cases, we come across standard quality canvas prints showcasing one picture, some decorators have fun printing a photo on several frames. The wow result is guaranteed, and the occupation of the space is much more artistic. The design will probably be more complicated than a regular copy, but the final result is worth it. This technique also allows you to focus on a specific area of the photo that has been chosen.
Not only the photo and the dimensions showcase originality, but it comes out more with more depth and attention. The pictures printed on canvas in the triptych are becoming more and more popular in the interiors. This format is much simpler to design and set up for amateurs, but if you want something more professional, then you can go ahead and split an image into as many pieces as you want to make a mosaic structure. This format lends itself perfectly to family photos and landscapes discovered, for instance, during his holidays.
CanvasChamp can help you create quality canvas prints in just minutes online with the help of their straightforward design tool. All you have to do is upload photos and customise your photo on canvas with options available in the design tool, submit the design, pay for it and sit back to get the custom canvas prints to get delivered at your doorstep! It's that easy! Try your hand in making your home, office or even commercial space beautiful in no time with canvas prints!