What Are Metal Prints And How They Contribute To Home Decor?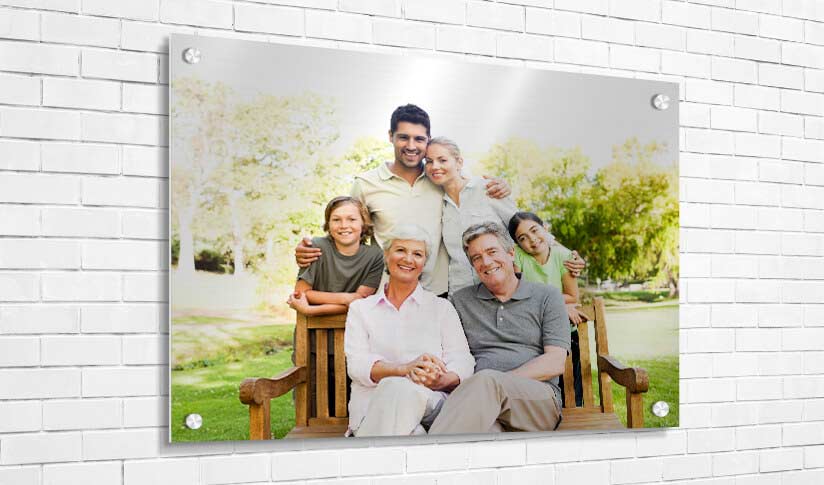 Custom metal photo prints are a great way to take your favourite memories with you wherever you go. And adding photo frames or photo-inspired metal prints will add a touch of colour to any room. So, in addition to being lovely gifts for loved ones, photo metal prints also make beautiful keepsakes.
Even photographers can create beautifully tailored personalised metal prints to wow every client, capturing their attention and making a lasting impression.
But what are these metal prints? What makes them so unique? How are these fantastic prints made? We have specially crafted this article to answer all these questions, so sit back, relax, and read through the article to find all your answers.
What is a Metal Art Print?
Photographs printed on aluminium are known as metal prints. When printed on aluminium, your memories come to life. In the process of fusing an image onto a surface coated with aluminium, sublimation is utilised. The result is visually stunning colours and extraordinary durability.
CanvasChamp's design team prints and embeds your image into metal using a sublimation process and market-leading inks to achieve a seamless edge-to-edge finish and vibrant colours.
Why Metal Prints?

Metal prints are both elegant and bold, offering excellent quality photo reproduction and unbeatable durability. It's easy to see why they're in such high demand, from fine-art photo galleries to exclusive hotels and business headquarters to the most luxurious estates.
These are just a few of the extraordinary qualities that set metal prints apart:
In terms of bold, contemporary wall décor, the metal print is a perfect choice. There is nothing more commanding and captivating than prints made from pure aluminium sheets!

This type of print isn't bulky at all. Instead, the metal print achieves a balance between a bold aesthetic and gracefully slim construction.

There are no borders or frames around the image on both sides. It's the kind of design that lets the art speak for itself, making it the ideal statement piece.

An understated metallic sheen adds a touch of glamour to the print. Aluminium sheets are left with their very edges exposed, which will give your print a silvery sheen.
Making of Metal Prints
Metallic metal prints use dye sublimation as their primary printing method. Metal photo prints look different from your screen image due to the nature of the process and the materials used since this is not a photographic process.
Printing the artwork onto transfer paper is the first step. This is a sheet of HD metal coated with a layer of powder.
When the papers are placed on a heat press, the dyes are converted into gas, allowing the metal sheet to adhere to the dyed transfer paper.
Aluminium sheet treatment is one of the most critical steps in this process. First, a polymer gel layer is applied to the aluminium, depending on the finish you choose. Then, after the metal has cooled and the dyes have become solid, the metal begins to cool again.
By combining your image with a metal print, you achieve something truly unique.
Advantages of Metal Prints
Check out the advantages of using metal prints for home and office decor:
Any photo can be revealed to its entire appeal with metal prints, which provide a stunning appearance. It becomes more precise and more radiant due to the image being embedded in the aluminium sheet.
While traditional print processes often have high levels of silver, caustic chemicals, and bleaches. As a result of using ink on the aluminium surface, no harmful chemicals are produced. This leads to a healthier environment and fewer drain pipe backups.
Metal prints made of 100% aluminium are an ideal option for preserving your best memories for years to come.
Ensure a quality look and feel with your images rendered fade-resistant by professionals.
Available in different sizes
Available in a wide range of sizes, the hardest decision you have to make it, where to hang them.
It is effortless to clean metal prints with a semi-wet cloth and cleaning sprays as they are water-resistant.
Conclusion:
Thanks to their stunning print clarity and unrivalled durability, prints on aluminium are among our top-rated wall decor products. In addition, you can produce fine art photographs successfully on aluminium using our cutting-edge printing process.
As Steve Prefontaine once said, "To give anything less than your best is to sacrifice the gift", that is why we ensure the finest reproduction of every detail in your photo image.
Thanks to our state-of-the-art printing technology, final images are as vibrant as they are graceful, with ultra-crisp definition and subtle gradients. Don't let metal prints pass you by; start customising them on CanvasChamp.