Why Lamination on Canvas Prints is the Best?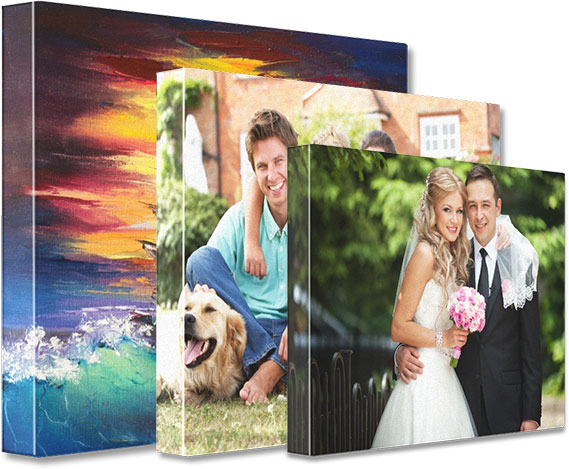 It takes way more effort to create a custom and protected canvas prints than it actually seems. There are multiple production stages a canvas has to go through to reach the optimal quality. The coating on canvas or lamination is just one of the many stages of its creation. But many are not clear with what exactly it does to their photo on canvas. So we are curating an article just for them to let you know that it does more than you can imagine it.
Making Your Canvas Borderline Ageless
Custom canvas prints at CanvasChamp are done with special inks that have UV properties. You can even clean your canvas print with a damp cloth, and it won't affect the quality in any way of your print. In short, lamination is advisable, but canvases from CanvasChamp are already protected from all the environmental effects.
Although, a regular canvas print without any lamination is defenceless against many adverse effects of the environment over time. The average lifespan of a photo canvas is roughly 50 years, but if laminated, and maintained well, it can directly double its life expectancy.
Can you even imagine building a project and leaving it half-finished to showcase to everyone? Same way, imagine leaving a canvas print half-finished without going through its last process of applying a protective layer. The moment a next storm or rain comes, you'll see some damage within a few days of that season, and it will also look half as decent as it could have. The coating on it creates a barrier that protects your print and even at the same time, guards its visual power.
Laminating on canvas prints isn't time-consuming or difficult if at all you have to do it on your own. You can check out a few DIYs on the internet. But, we'd suggest it is not necessary as many online websites even offer lamination while creating a canvas print online.
Why Is the Lamination of Canvas Prints a Must?
The process of making your wall decor perfect does not stop once you are done ordering the canvas for it. The work doesn't stop even once the canvas photo prints are carried out of the factory. 
A coating layer of lamination protects canvas prints in many ways. Firstly, it helps in preventing scratches from being handled roughly when moved. An unlaminated canvas can be vulnerable to being damaged very easily during shipping or delivery. Secondly, the protective layer prevents water damage such as humidity or even a glass spill. You can always clean up the canvas with a damp sponge to remove dust or finger marks. But if accidentally a stain gets on the canvas with no lamination, the damage is done for good then. Excellent quality of lamination will also enhance the colours of a print. Since lamination is usually equipped with UV inhibitors, it even prevents it from fading from being under direct light.
Photo canvas prints from CanvasChamp are printed with a special solvent-free and approved ink that provides an incredible photo reproduction from your photos. To last a beauty beyond decades of its lifespan, make sure to laminate the canvas picture prints and keep your place fabulous as ever!