Photo Mugs are Perfect Keepsakes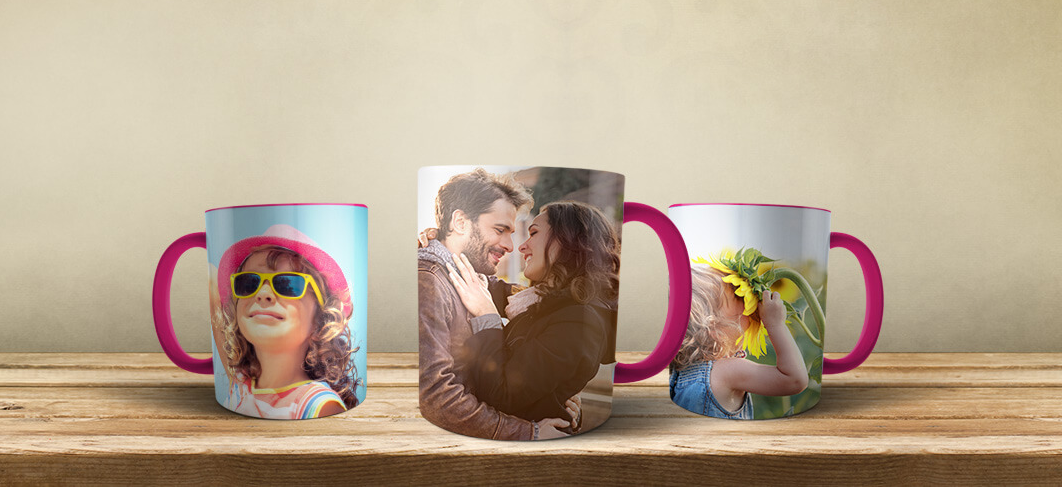 Happy and special moments always last for more extended periods than we can actually remember. However, most events and moments are temporary, and once they end, they are forgotten easily by us. But, if you want to last all the golden times for a little bit longer than just a few months, consider creating personalised photo mugs! They are a unique keepsake for all the memories you ever have experienced. The photos don't even fade away on the mugs with time! Using picture mugs, photographs from particular events can be printed on a mug, which can then be used or stored to provide a remembrance of special memories.
One of the best things about mugs is that they can genuinely be used for any occasion in which you want to remember. From baby showers to weddings, graduations, birthdays, retirements, and more, mugs can be used for any event in which pictures are taken. While images can quickly be developed and framed or stuck in a wallet, these pictures aren't always visible. However, with picture mugs, anytime you use or look at the mug, you are sure to have a flurry of special memories enter your mind. Photo printed on mug is a cost-effective and unique way to ensure that special memories last forever.
Mugs are always a lovely gift to give and receive, especially if it has been personalised to suit the taste and personality of the recipient. Even if you are not that skilled in arts and crafts, there are actually many ways for you to be still able to make creative photo mugs.
Designing Photo Mugs
Often, companies offer customers the ability to completely customise their photo mugs while others offer pre-designed layouts and templates that still allow for plenty of personal touches. When designing custom photo coffee mugs, it's essential that you use the best pictures of the special day. For a wedding mug, you'll want to, of course, have a picture of the bride and groom and other critical times during the event, such as the first kiss, wedding toast, the rings, and so on. The same goes for any other event that you want forever remembered on a photo mug.
Photo mugs can be designed in all sorts of ways. Some will choose to use black and white photos, while others want coloured images that are bright and vivid. The important part about using picture mugs is that they are versatile and leave plenty of room for creativity and personal touches.
Why Use Mugs?
With all of the other ways to make special memories last, you may be asking why a photo mug is the best option. The fact is that picture mugs are special in themselves in the fact that they are unique. Picture mugs are also ideal for special memories because they are used or at least seen daily. Many drink coffee in the mornings, which means that the photographs on the mugs will be visible. At the same time, picture mugs are great for those who don't drink coffee or tea because they can be placed on a desk, on a table, or in a china cabinet for safe keeping.
The fact is that with picture mugs, the special memories are bound to last because they are printed on an item that can be used over and over again. Picture mugs are a beautifully unique way to make memories last forever.
Just in time for the holiday season, if you don't have good ideas for your friends and loved ones' gifts, consider giving them each a unique photo mug. Not only personal photos, but you can also make each mug individualistic according to the person's favourite colour printed on the mug. You can also think of various add-ons to include to make it even more special. Just avoid overdoing it though or else you might end up with a tacky looking mug.
Here at Canvas Champ, we make customising your very own full-colour photo mugs simple and easy. You can custom design and of our hundreds of coffee mugs to be printed with your logo, text, or clipart of choice. Shop at Canvas Champ to get yours today!