5 Personalised Home Decor Pieces to Reanimate Your Living Space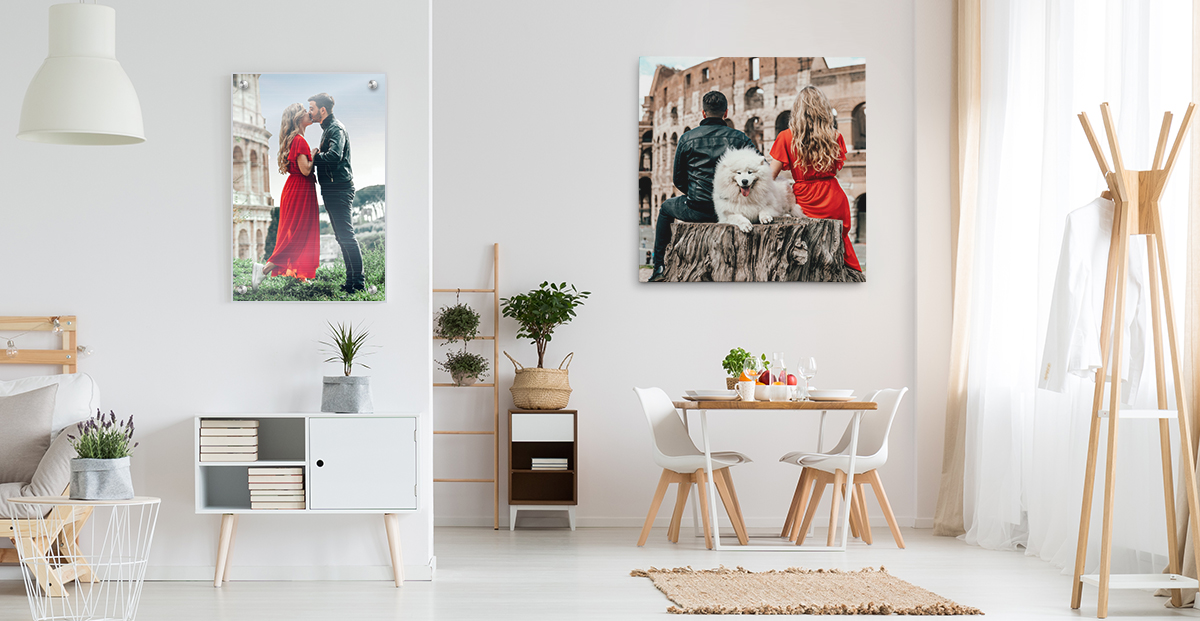 Knowing that we have to spend a lot of the coming future probably inside our houses, you might want to freshen up your space every now and then to not get bored staying inside your home.
There are many ways you can try to amp up your home decor and give a bright look to your otherwise dull-looking bedroom. Although a complete makeover may not be possible since you would need the help from professional artisans and they aren't  available right now due to the pandemic situation. But instead, you can simply add new pieces or elements to still manage to decorate your home; however big or small it might be!
Canvas Champ brings you five custom home decor photo products through which you can instantly make your space look interesting! Here check them out:
Large Canvas Prints
Hanging oversized art in your living room or any bigger room can definitely add colour and beauty to the otherwise blank walls. I mean sure, you would have a clock or lighting on the walls but that's not decoration - those are essential needs.
But with an oversized art such as large canvas prints, you can give your room a grand and majestic vibe with photos life-size. Usually, abstract art and antique paintings work aesthetically on such prints to liven up any space.
Photo Pillows & Photo Blankets
If you don't want to commit to something too grand then start by something petite and beautifying - photo pillows. People usually get their favourite photos printed on the pillows to give to friends and family. But such an idea wouldn't go well with adorning your bedroom or couch.
Instead, you can get to be at an advantage of customised photo pillows with the designs that you always wanted! Polka dots? Coloured stripes? Floral prints? Animal prints? You can go on to personalise your pillows with just that! And what's cool is you can do the same with photo blankets too! Match blankets with the colour of your room and you can have a whole collection of duvets that will never look alien!
Canvas Wall Displays & Framed Prints
If you got too many images and photos to choose from which is getting you crazy to pick one, then instead you can put them all up! You can spice up your staircase or hallways with a gallery of framed prints or canvas wall displays to exhibit colour and excitement in your home.
You can customise your favourite photos like family photos, vacation trips, holiday season reunions, children's photos, wedding photos and anything that makes you showcase how wonderful your life journey has been with your loved ones!
Large Photo Collage
If you don't want to hit your walls with too many screws and nails and still want to showcase all your photos then say no more. You can compile a collage of all your photos and get them on a large canvas photo collage!
Although, make sure the photos are in sync with each other. All the photos should be compiled to tell you a story - may it be your life journey, married life, kids, professional life, friends, etc.
Incorporate Tabletop Photos
To make a small change, you can try out adorning your tv cabinet or wall shelves with personalised photos on acrylic photo blocks, tabletop framed prints to give weight to an empty surface.
Put up cute photos of yourself, you as a couple or of kids, pets, family or whatever seems to be right for you! It could act as an amazing visual boost every time your eyes fall on them!