7 Coziest Hug Day Gift Ideas That Will Remind You Of Old Times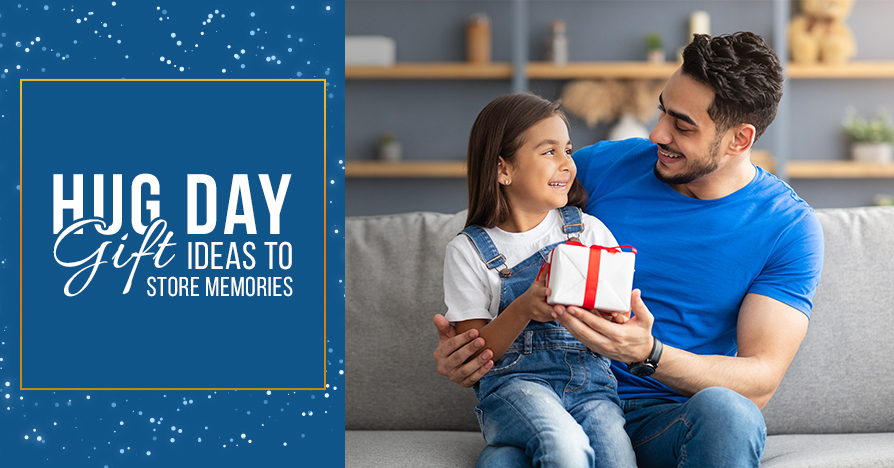 Top 7 Hug Day Gift Ideas That Store Your Memories Forever
Pick one or more from the list of hug day gifts and personalise them quickly with our easily accessible designing tool. Your photo printed gift will last forever in your house and your loved one's heart.
A photo puzzle will be a unique, fun-filled gift perfect for everyone on this hug day. You can gift it to your siblings, friends, or your girlfriend as a reminder of the memories you shared with them in the past.
It's exciting to know what picture is printed inside this photo puzzle. This photo puzzle is also an excellent option because kids love to play with puzzles that keep their minds busy and their hearts with eagerness.
A mug is what most of us use to start our day; we all drink coffee, tea, or even milk first thing in the morning with one of our favourite mugs. Think! What if your mug has your picture with your loved one? Yes, it is possible! 
You can pick unique photo mugs or magic mugs with photos on this national hug day and inspire your loved ones. Just choose your favourite memory from your gallery or cloud and print it on the mug. This photo mug makes your loved one's morning unique, and you will be remembered in every sip with this photo mug. 
If you are looking for something unusual on this national hug day, a photo umbrella must be a great option. Yeah, an umbrella protects you from rain and sunshine; but you can also click some of the great poses with your friends with a custom photo umbrella. And on this hug day, why not gift your partner and cherish the old memories? 
You can even plan to use it for your restaurant and cafe promotion by printing your logo or punchlines on them. You can give it to anyone whether he is your family or friends, elder or younger. It is a perfect gift for making international hug day more memorable. 
Desk calendars elevate the workspace, and people nowadays tend to be very attached to their workstations. They always keep their desk organised and up-to-date to concentrate and excel at their work. If you know someone like this, why not surprise them with a custom desk calendar? 
Personalise a desk calendar with CanvasChamp and give it to your workaholic relative or friend with the memory shared. Also, avail of some exciting national free hug day offers by simply visiting the website.
As the most critical chore in any house, cooking chores take up most of your wife and mom's time. Now it's time to surprise them with a unique gift, i.e. a custom apron.
Print your picture with them on this photo apron and give it to your lady of the home and simply hug them. This custom photo apron will keep their clothes stain-free and make them feel like they are with you on this national hug day.
Find the most exclusive hug day image for your husband and engrave it on a photo lamp to decorate your room. Give your room a soothing and romantic feel on this hug day by putting on a warm light photo lamp. 
Spread your love in every corner and blow your memory-filled photo lamp to surprise your partner and celebrate this national hug day with a cozy hug under a bright and beautiful custom moon lamp with a photo. 
Are you planning a trip with your family and friends on this hug day? If yes, you can customise the luggage tag with CanvasChamp and make your trip more unforgettable and unique. So give a custom tag to every member and receive some good compliments.
You can also use this luggage tag for business trips, marriage events or any other party or event you have organised to make it more personalised and memorable.
Do More This Hug Day With CanvasChamp
It is not necessary to express your love and care on a specific occasion; you can give anything to anyone at any time. Sharing gifts surprises someone and creates memories that last throughout your life journey. 
Make your personalised gifts with CanvasChamp and engrave your most cherishable memories to create new and lasting memories. Apart from these gifts, you can also pick exciting custom gift options like metal prints, canvas prints, photo pillows, tote bags, and more.