Celebrate Pet's Day with Personalised Gifts 2022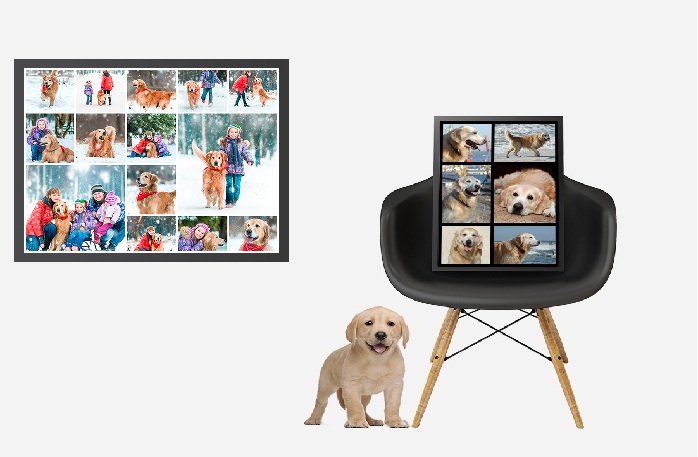 According to the National Awareness Day website, National Pet Day is a day to celebrate the joy that our lovely furry friends bring into our lives! There is an underlying message behind this day, and that is that there are, almost more than 10000 pets dying in NZ every month.  That adds up to 15 animals an hour!
So take time today and ponder on how lucky you are that your pet is still with you. What you spend on a cup of coffee, or those extra pair of shoes or purse, power tools, etc., imagine if you took your spare change and donated it weekly to a local shelter. Or at least pamper your pet to the best of your abilities just the way you indulge yourself.  
So how about we do something special for our pets this National Pet's Day? We have listed seven personalised ways to construct artistic pictures to admire your pet animal in your home. This Pet's Day, turn their paws and expressions into lifelong photos to display on the walls or dedicate a mini-art gallery around your pet's house or space. Whether you're comforting a friend or missing that sweet pet of yours, these photo product ideas provide time-asserting ways to celebrate their spirit towards us. Check out below ideas:
1. Worshipping Pet Portrait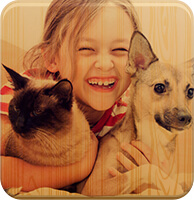 Well, you don't need a professional photographer to have a portrait of your lovely pet. Just take a beautiful photo of your pet from your phone with crystal clear clarity while they make an "awww" moment for you and get it printed on canvas prints! Put them as an art gallery to display in your hallway or living room!
2. Cushion your pet or Cushion for Pet?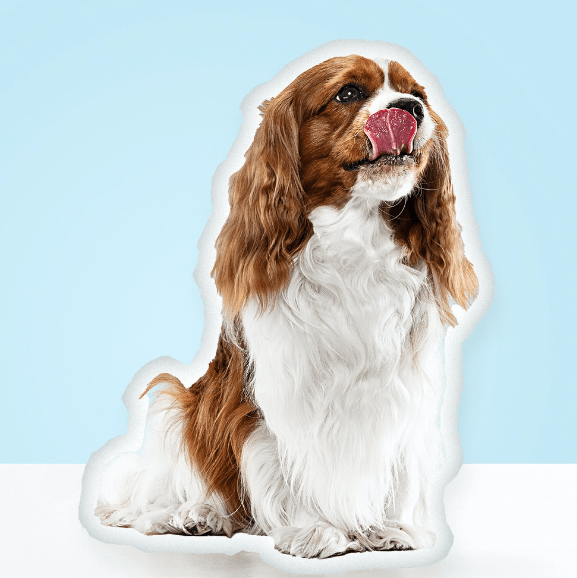 It could go for your pet or you...Get stuffed photo pillows with their photo on them and watch them how they never leave their bed! Get a happy picture of your pet and print it on a photo pillow. You can choose a colour for the background of the cushion to match the bed of the pet.
3. Your Pet Your Pop Art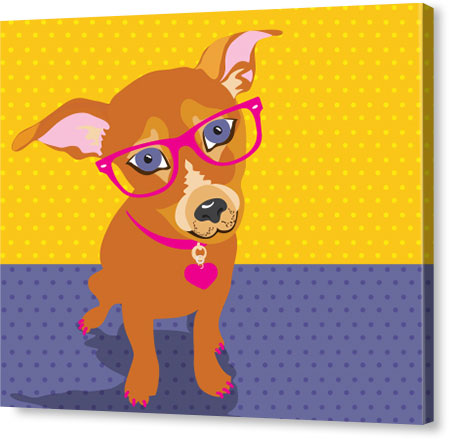 You can have a pet pop art by converting your favourite pet's image into an Andy Warhol pop art! Get pop art as photo prints and put it right across your pet's space in your home! Photo prints of your furry friend at the bedside or on a coffee table would look perfect for letting them know how great they are to us.
4. Magnetic Guardians They are...
Fascinate the memories you had with your pets to create photo magnets with it! Take some gleaming moments of love that you shared with your pet and print it on a magnet to adorn your kitchen space or garage space. Photo magnets from CanvasChamp, by the way, can stick to any metal like the fridge door, garage, cars, window bars, window shields or even steel part of tables and chairs. Also, you can even ask out for a specific shape for a specially designated area you want to place it. Shapes like square, heart, rectangle and even circles are available at CanvasChamp in any size you want.
5. Pet Bomb with Photo Collage
Pets make weird faces at the right times! Take all the unique and playful expressions of your dog, cat or any pet and create images of it to create a canvas photo collage! Make image collections of your pet to modify an entire side of a room into a memorial of fun times with them! Try catching their weird faces while bathing, eating or naturally when snoring in that weird sleeping position. Remember them the way they exactly are...happy little balls of energy.
6. Pet Photo Books...Because they are Family Too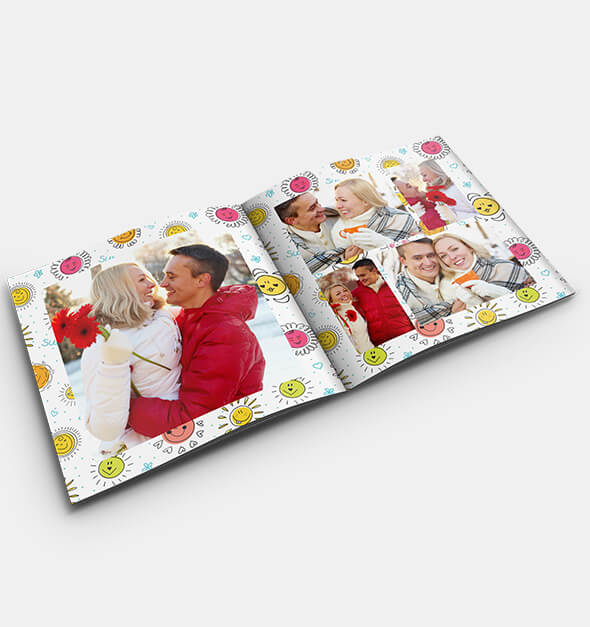 Pets are a significant part of the family. They deserve to be on that family photo album too just like all the kids, and you do. Gather pictures of pets taken with family members to make a photo book of them to cherish them forever with you.
7. Pet Prints...Framed
Seeing the memories of your pet gives out a daily reminder of their effect on your home. Add an artistic touch to the frame around a pet photo by adding a simple watercolour design to the matte border. If the pet picture is black and white, stick to grey paint tones to blend with the image. Or get the paw prints clicked and printed into framed prints to remind their natural place in your life.
But since you know the best what your pet loves, show them how you care and enjoy them in your very own way. Pets are a lively part of our lives and every little moment we share with them resides in our memories forever. So make them believe they are loved every day. By creating a space for them that speaks about their supportive energy, you can carry their love with these daily reminders. Explore all the ways to develop original pet photos throughout your home to reveal the place they hold in your heart.
On this, National Pet Day, take time to show your pets just how much you love them and share that love with other pets in need! Let's be prepared to love them the way they keep a place in our hearts and dedicate our time and effort to personalise our home even more. Visit Canvas Champ for more personalised gifting ideas for your pet's day.