Shipping & Returns
We guarantee that your item will be delivered without touching it to maintain cleanliness. We may send your gift product straight to the recipient's address, as required by the current condition. We use DHL, UPS, FedEx and many more to deliver all of your items to your doorstep. Standard shipping takes (8-10 business days), Express shipping (5-8 business days), and Priority shipping (3-5 business days).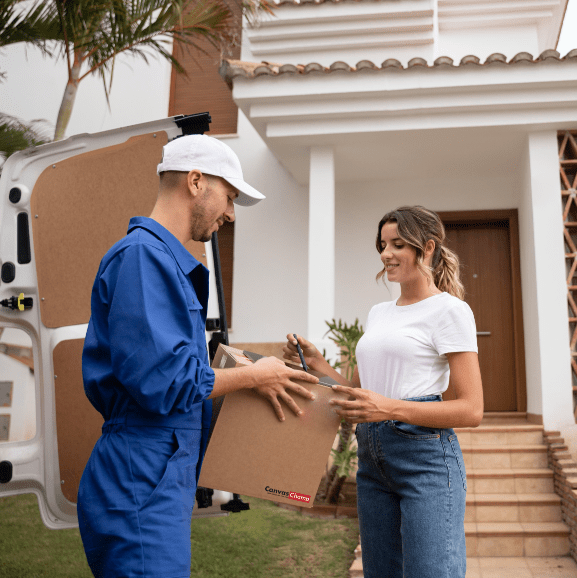 Why Should You Purchase From CanvasChamp?
Nothing compares to the unconditional love of a pet! Everyone knows how much pets love their owners. Our custom pet shaped pillow can be the loveliest present for both you and any pet lover! With this pet shaped pillow, you can transform your best friend's favourite picture into a soft, pet-shaped pillow.
With our service, we provide you with a pet companion that looks just like your own, that you can cuddle anywhere, anytime. You can feel the essence of realism with our personalised pet pillows made with high-quality materials. Our only requirement is for you to send us the loveliest photo of your pet, and we will handle the rest.
To offer you an excellent delivery experience, we have teamed up with shipping companies that promise your items will arrive promptly while staying within your budget. In addition, the delivery status is available online so that you can keep track of your product.
The CanvasChamp website lets you customise your pet-shaped pillow. There's no doubt you'll be delighted with the outcome. When your pet is supposed to be away from you, these actual-looking pet pillows can fill in for them.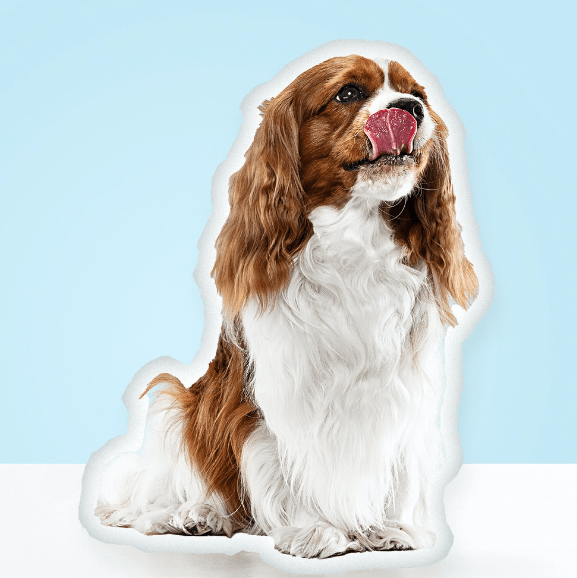 Create Your Custom Pet Shaped Pillows in 3 Easy Steps
Print any side

Personalise it as you love it

Get it at your doorstep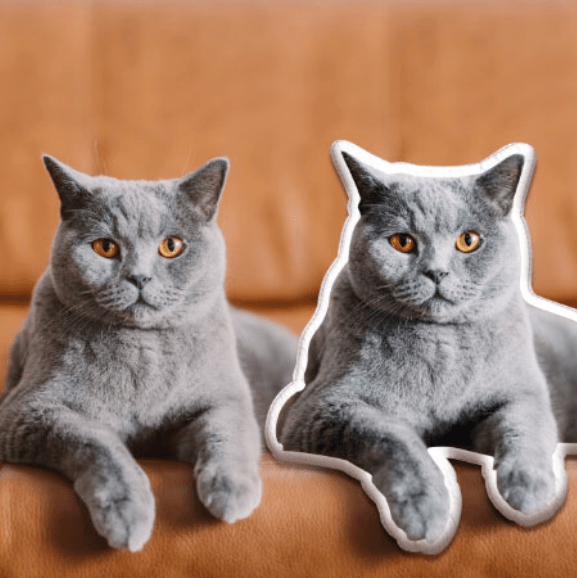 Amazing Pet Shaped Pillows that are long-lasting and hygienic
Who loves your pet more than you? At CanvasChamp, we are dedicated to helping you maintain the strongest and loving bond with your pet.
A customised pet shaped pillow will be your next furry friend when the actual pet is not with you around sometimes. So, to maintain durability, we ensure you that we are using high-quality and hand-picked materials. In addition, we provide the pillows in a zipped removable cover made of 100% polyester that you can remove and wash.
You don't have to take extra special care of these personalised pet-shaped pillows. They are effortless to maintain and wash as they develop a zipped removable cover to keep hygiene. Additionally, the colours we use are of the highest quality, so fading is not an issue.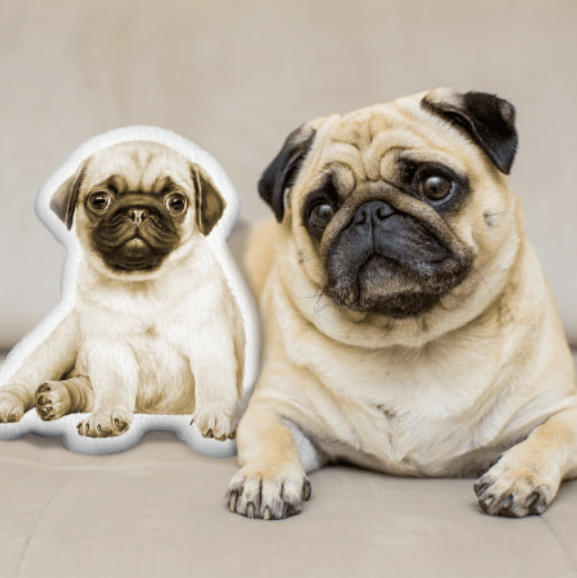 Get in love with your custom pet shaped pillow
At CanvasChamp, our primary priority is the contentment of our customers. Because of this, we are constantly looking for ways to serve our customers better. Nothing will be a more adorable gift than these custom pet pillows for a pet lover! We can bet on this!