Customized Heart-Shaped Moon Lamp For Your Loved Ones!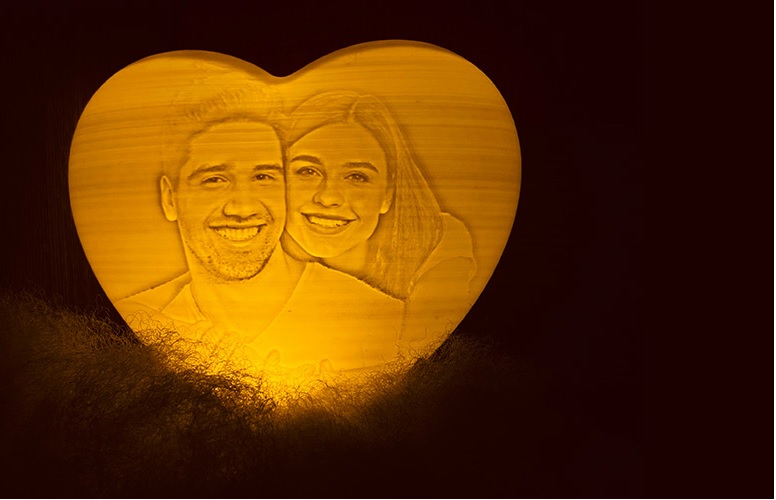 The moon evokes many emotions in every person – love, calm, peace, tranquillity, affection, and cosy. These are the same feelings we associate with our loved ones and family. The ultimate expression of love for many people in love is to see the face or the name of their loved one etched on the moon on a full-moon day.
The moon is also the fancy of space lovers and people who like all things pretty. For all such people in love, there is a way to bring home the moon and that too in the shape of a heart! You have the chance to literally hold the moon in your hands and virtually transport your loved ones to outer space. You can now bring home the moonlight to your house, to your living room, or even to your bedroom.
Why Buy CanvasChamp's Custom Heart Shape Moon Lamp?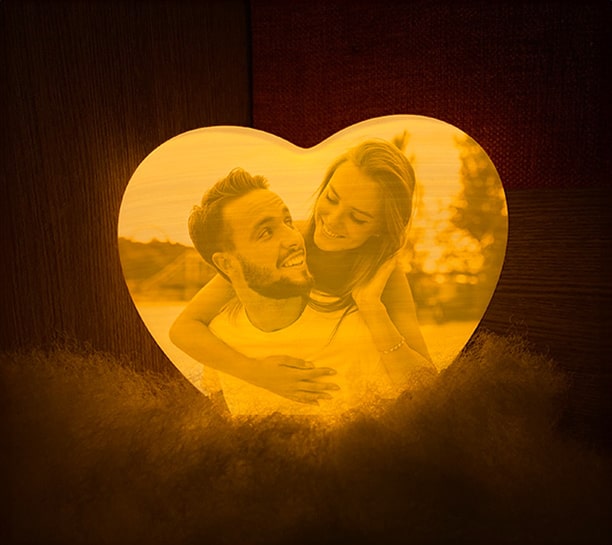 With the CanvasChamp's custom heart shape moon lamp, you can daily sit in a moonlit room and bask in its warmth and tranquillity. This moon lamp is unique as it comes in a Heart shape to remind you of your loved ones and family constantly. You can get a personalised photo moon lamp to gift to your life partner or someone special.
With the couple's photo in love, cute kids, loving grandparents, or doting mother and father printed on the lamp, you will never forget their smiles and affection. You can personalise the moon lamp to get the favourite quote of your teacher and gift it to her on teacher's day, or the logo of your company and place it at the reception area.
With such an excellent piece of art, the possibilities are innumerable, and we can customise the lamp in any way you want. Our custom heart shape moon lamp comes in two variants – with radiant white light and a golden yellow glow. The possibilities of unleashing your creativity with these two great backgrounds are limitless.
Immortalise your love this anniversary!
When you personalise the moon lamp with the sweetest picture of your spouse or bring two lamps with a view of each one of you, she will never forget this gift. If you wish to gift the perfect gift to your parents or friends on their wedding anniversaries, you can also surprise them with your creativity and out-of-the-world idea. 
Propose with your heart on a moon!
If you have been thinking about proposing the special one for a long time and have not found the best way to do so, the moon lamp can be your answer. Plan a romantic date with dinner, bring the ring, place it in front of the lit personalised photo moon lamp, and cover them both. When the moment comes, and you unveil the ring glowing in the moonlight, it will create the perfect moment. She could never say no to this ultimate expression of love! To add to the mystique, you can also get her photo printed on the lamp to show her how much you love her.
Give a birthday surprise.
Whether it is the birthday of your wife or husband, your mother or father, your grandparents, your best friend, gifting the custom heart shape moon lamp can make their day. They can place it near their bed or on the mantle and show it to everyone. Your loved ones can look at your photo in the moon lamp when you are away studying or on a business trip and not miss you.
The perfect gift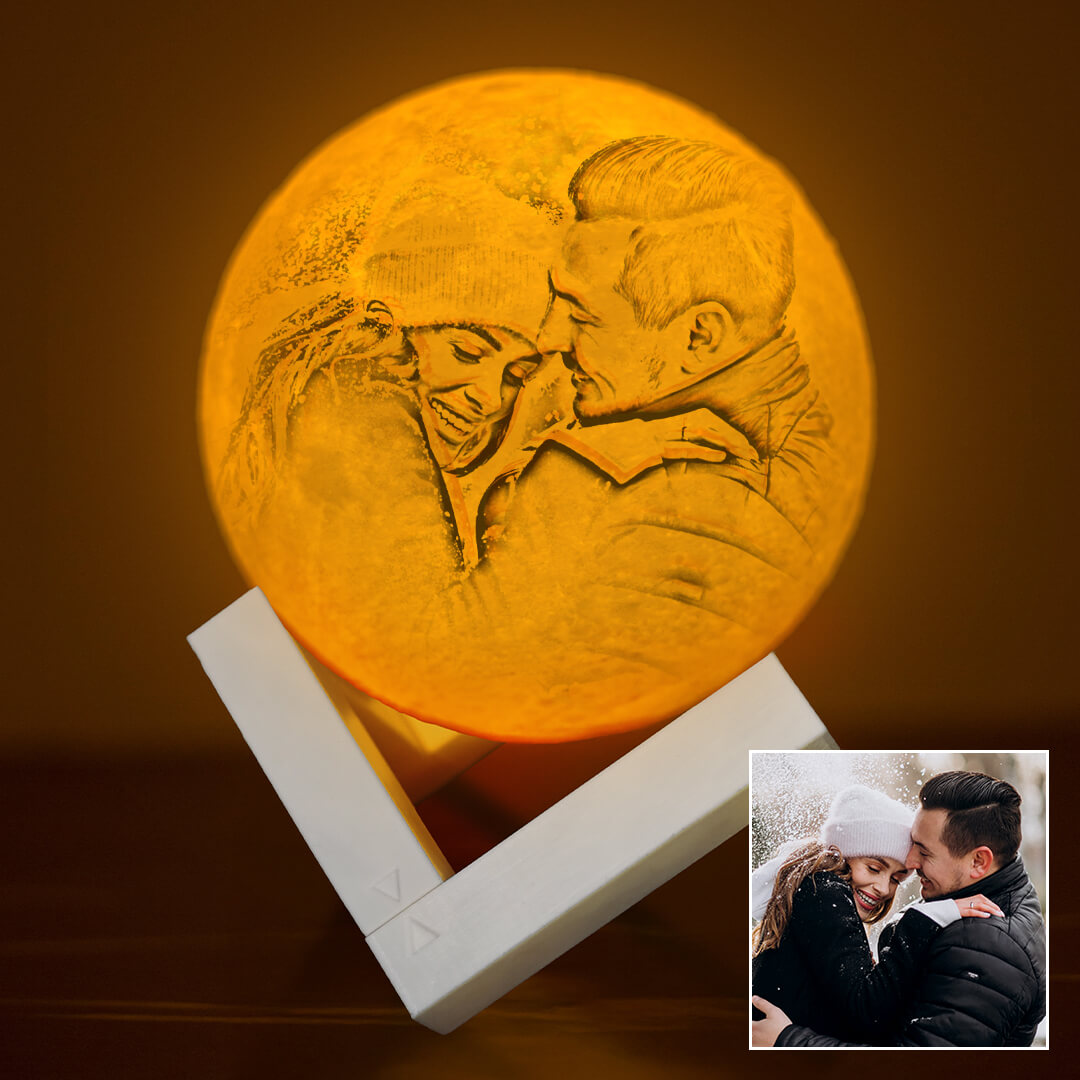 Whether you want to say thanks to your best buddy, impress your creative boss, or simply want to make an impression on your favourite teacher. You can get the famous quotes printed on the moon lamp and gift them to them. You can give the CanvasChamp's personalised photo moon lamp to your kids, as a return gift to your guests, to your team or the band, just to let them know that you are grateful for them being your life.
Different colours for different moods
The moonlight is the best mood enhancer in the world, no matter how gloomy or sad you feel. With CanvasChamp moon lamps, you can control and set the mood anytime. Experiment with different moonlight colours in various settings – adjust the LED with a touch of the hand from a soft white to a radiant golden hue.
Order Now
Order your custom heart shape moon lamp and get the picture, quote, or logo printed on it. You can order the moon lamp online from CanvasChamp any time in three simple steps:
Pick the product.

Upload the picture or type the text.

Finalise order and make payment.
CanvasChamp will ship your personalised photo moon Lamp to the given address. We can gift wrap it for you too!