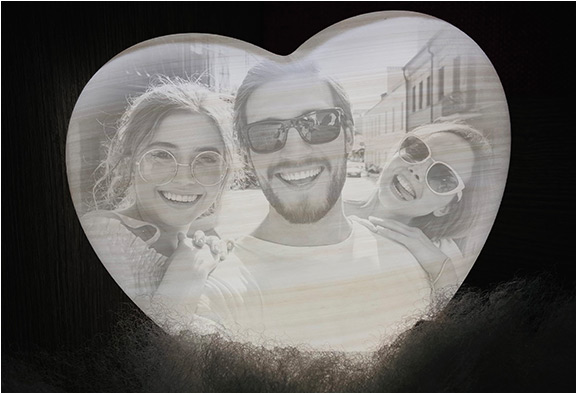 Profess Love with a Unique Heart-Shaped Lamp
Want a better wingman to express your love? The moon is always going to help you with declaring your love for someone special right. With a custom heart-shaped moon lamp, you can make your best moment illuminated in 16 different colours! All you need to do is tap on top of the heart-shaped lamp, and your photo carved on the moon will glow like never before.
Keep the fire burning of your love by imprinting the best picture of your loved one on the surface of our heart-shaped moon lamp. Customized heart-shaped moon lamps features the best details of a picture on the actual moon's replica mapped from NASA's moon recordings.