How To Make Your Custom Heart Shaped Moon Lamp Look Like A Million Buck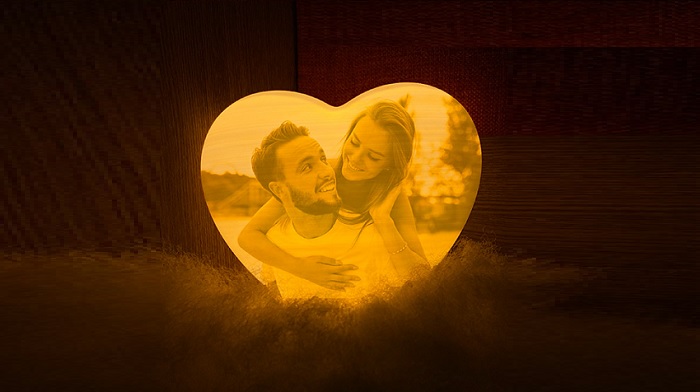 When night becomes overbearing, do you look in the sky and talk with the moon and seek comfort from it? Do you speak to the moon about all the dreamy and magical things you believe? Do you share your secrets with the moon?
Well, we can't promise you the moon, but we can get you a customised heart-shaped moon lamp right next to you while sleeping. A personalised heart-shaped moon lamp will mimic the moon's surface that has beautiful craters and pockmarks.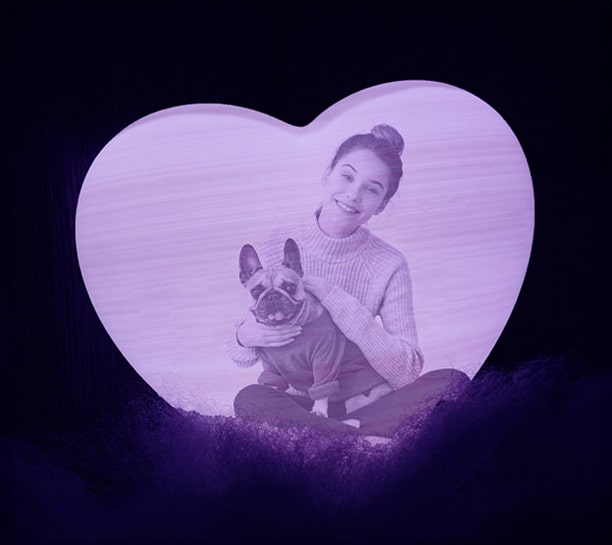 The moon lamp will brighten your nights with cool or warm colours that suit your mood.  Simply touch, change the colours and intensity of your room. Bring the warmth you feel when watching the moon by illuminating it to every corner of your space.
Place it on your nightstand, coffee table, desk or shelves and spread the cozy feeling everywhere. The customised heart-shaped lamp comes with a USB cable to charge, and the battery can last up to 12 hours after a full charge.  
So get ready for a custom heart-shaped moon lamp to uplift the decor at your home, workplace, or garden area with CanvasChamp.
How to Personalize Custom Heart Shaped Moon Lamp?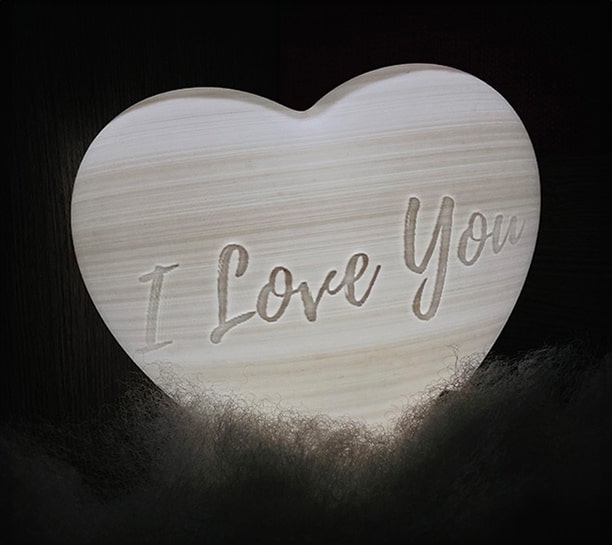 Are you having a hard time with how you can get this personalised heart-shaped moon lamp? Well, take a deep breath and relax!

Use CanvasChamp's easy-to-use design tool to make a beautiful yet functional customised heart shape lamp as per your requirement. Just help us choose a few things according to your taste and then wait for us to deliver them to your doorsteps.

Follow some fundamental instructions, help us choose the things per your liking and spread happiness and joy with a heart-shaped moon lamp.

So here are the things you need to choose for us to deliver your bundle of joy with precision:
Pick the right size



Size does matter! Especially if it needs to blend with your interior and make your home look modern and classy. At CanvasChamp, we offer you three different sizes to choose from, they are: 
Small:

100 mm diameter

Medium:

150 mm diameter 

Large:

200 mm diameter
Ready to choose your favourite colour?



All set to choose a colour that you prefer and the one that completes your room? Well, we don't know about you, but we are excited to give control in your hand with:
Touch for two colours 

Tap for three colours

Use remote control for 16 colours
Lighten up your decor with so many colours to choose from and add an extra layer of sophistication to your home interiors.
Customise your moon with a photo, a special message or a quote




Share your love with your loved ones by engraving a favourite memory on a personalised heart-shaped moon. You can upload the images from your gallery, cloud storage, smartphones or laptops.





We want you to put your best memories, and thus we accept all types of image format available like:
Share all your pent up emotions and feelings with a favourite quote or a special message to make your loved one feel special. Choose your text, favourite font, and you are good to go!
Do not forget to customise the back



Love has no ends, so why should our creativity have one? Now use that extra space on the back and customise it with another memory or a simple message that showcases your love to your spouse, family or friends.





The drill is the same, to engrave your favourite quote or words on customising heart-shaped moon - choose the font, write the text and leave everything else to us.
The Parting Note:
Liked this custom heart-shaped moon lamp on CanvasChamp? Now it's time to place an order and get the feel of this lamp in your room. Or, customise it as per the taste of your loved ones and plan to gift this new piece of love on special occasions. Personalised heart-shaped moon lamps are best fitted as the best Valentine Day gift, Christmas gift, Father's Day gift, graduation day gift, retirement gift, wedding gift, or honeymoon gift.