Top 10 Most Famous Photographers In New Zealand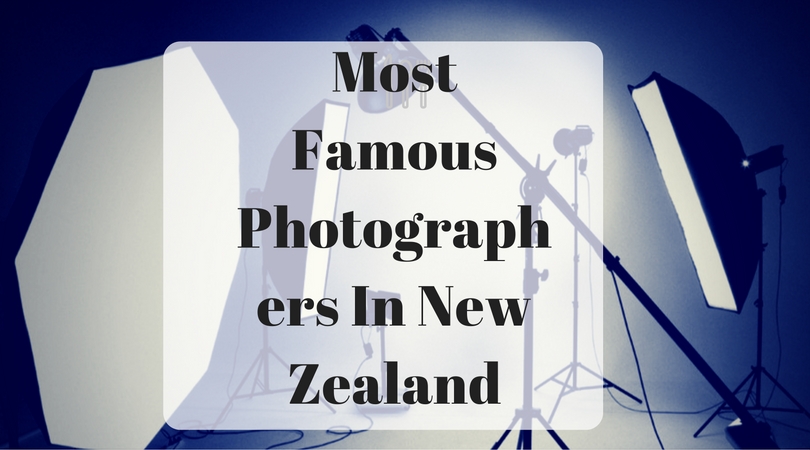 New Zealand is arguably one of the most beautiful countries in the world. One has to but watch the iconic 'Lord of the Rings' Series to realize just why Peter Jackson chose to shoot his Magnus Opus, (unquestionably one of the greatest series of movies of all time) in the land of the Kiwis.
It is little wonder that New Zealand has given the world some of its best photographers. Since a native New Zealander has to merely step out of his home to be enveloped in nature at it's finest. Some of the best photographers in NZ whose canvas wall displays have created stirs around the world :
1. Mike Hollman
Mike Hollman is a duly accredited member of the NZIPP (The New Zealand Institute of Professional Photography) and has journeyed all over the world. Nevertheless, some of his best work consists of the photos of the landscapes of his native New Zealand.
2. Jose G Cano 
 He works with human models mostly as well as their interaction with water and how it flows over a living breathing human body. His canvas wall displays are in popular demand in many countries.
3. Richard Spranger
Richard Spranger was born to be a pro photographer and indeed was fascinated with the hobby even as a child. He is a fellow of the Photographic Society Of New Zealand (FPSNZ) and was always interested in the wonders of nature and the flora and fauna of his native NZ.  As a matter of fact his breathtaking landscapes are renowned the world over.
4. Chris McLennan
 With a career, spanning almost three decades he is one of New Zealand's most well known photographers. In a world where CorelDraw and Photoshop rule the roost, he believes in creating truly unique content to stand out from the crowd.
5. Justin Aitken
Auckland photographer Justin Aitken was born in South Africa, after which he went to live in England. However, the allure of New Zealand left him hooked and after visiting the country, he decided to become a bona fide Kiwi. His roving lens captures both landscapes and portraits with equal aplomb.  Like many of his counterparts he too, is a duly a qualified and accredited member of the NZIPP (The New Zealand Institute of Professional Photography and has won many an award for his work.
6. Adrian Barrett
Wearing the duel hats of both graphic design and photography, the award winning Adrian Barrett is well known both at home and abroad. He has also served on the NZIPP Honours Council as well. His forte is 'still life' that he captures beautifully in black and white.
7. Jackie Ranken
Photographer Jackie Ranken's core speciality happens to be 'landscapes', which she shoots in monochrome. In fact, eight years back she actually awarded managed to win the NZIPP's coveted 'Photographer of the year and Landscape Photographer of the year 'awards. . She currently resides in Queensland and creates some of the most breathtaking photos on canvas in NZ.
8. Michel Perrin
Michel Perrin was born and bred in France but like his counterpart Justin Aitken, after visiting New Zealand he fell under the country's spell and elected to settle here for good. His claim to fame is fine art as well as portraiture. He is ranked 'master' by the NZIPP. 
9. Jacki Key
Jacki is primarily a studio photographer. The photos she takes tell their own stories and she uses them as a potent force for bringing about change in both the environmental as well as social arena. 
10. Jane Trotter
Ms. Trotter is an expert in abstract photography.  There is an ephemeral quality to her work that looks both haunting and surreal at the same time.  In fact, many of her photos on canvas in NZ adorn the walls of well-known art galleries.