Magic Photo Mugs for Every Reason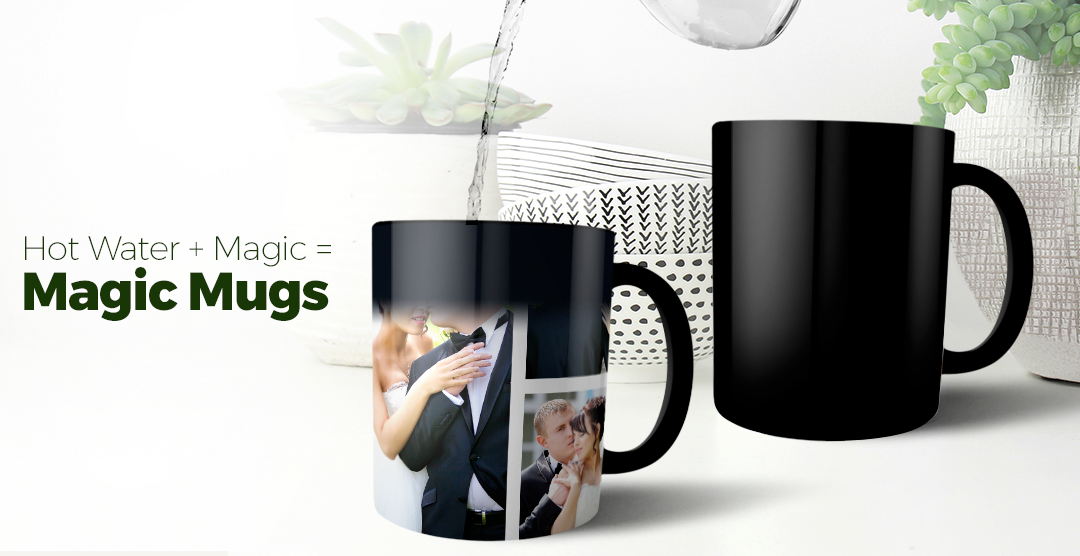 Personalised mugs can make an excellent gifting item for your loved ones. Whatever your reason for gifting may be, it is easy to print on photo coffee mugs nowadays online. But even that is getting boring as photo mugs have become cheap and usually everyone gifts it. So then let us introduce magic mugs! They are just new in the market as they are mostly marketed as a children's interest - but that's not true. Because of its colour-changing properties, it can become a favourite of anyone whatever the age group!
For those of you who don't know, magic mugs are amazing mugs that have a double-layered coating on it. The outermost colour layer has the property to become transparent when the temperature rises within the vessel, thus revealing the photo layer on which your photo is printed.
We have a few exciting ideas for what reasons you can create unique personalised photo magic mugs. Of course, they can be for any reason, but we have curated a few concepts to help you understand and inspire you! Have a look below:
You are the Coolest Dad
Fathers are usually the prime heroes of every kid. They often play the roles in surprising their loved ones with gifts (and pocket money...) and getting surprises himself. So, we think it's only best to surprise him magically with a custom printed magic photo mug! Get some emotional words written on the photo layer of the mug and gift it as a regular black mug. The magic will be revealed once a hot drink in poured in the mug and see how the tough old man will melt reading that he is the best father in the world!
Birthday Delight
A birthday magic mug is a sure thing to make someone be surprised later on. Take the favourite pics of the birthday person and get it printed on personalised photo magic mugs and then gift it to them as if an ordinary plain mug. The magic will later be revealed when they start using the mug! Wouldn't that be a delight to watch! They'll immediately call you out to tell their experience of joy and surprise that came from it.
The All-rounder at Home
Moms work away every day for years without complaining, which makes them the actual superheroes of the house. And to be this active and social at the same time to manage a home, work and life; pretty sure she drinks a secret potion that makes her this powerful of all. So to celebrate her powers, you can gift her a custom printed magic photo mug to make sure she drinks her secret drink every day to be as selfless as she has always been! Let her feel the warmth of your care and love, with every sip of her coffee or tea she has each day.
Best Colleague
An office BFF is that one person that makes the working days bearable. And you have to let them know about their importance with a custom printed magic photo mug! You can make a quirky message mug for your gossip buddy and make them smile every time someone asks about the lines on their mug.
With personalised photo magic mugs, we have made gifting easy and affordable for you. You don't even need to step out of your room in search of personalised gifts for your loved ones anymore! All you need is a couple of excellent photos and a reasonably good internet connection to work through our website, and you will receive your order at the doorstep in no time! Visit Canvas Champ today to get exciting offers on magic mugs.