Why Give Your Kid A Personalised Rubik's Cube Now - 5 Secrets Unlocked
It's said that life is like a Rubik's cube. It is challenging to solve at the first instance, but it gets better each day with constant efforts, determination, motivation, judgements, and brainpower. 
Just like you were unaware of life's challenges, difficulties, and hardships when you were a kid, your kid is naive too! And as a parent, it's your responsibility to help your child prepare for the enigmatic path ahead. And for a kid, the best way is to guide, teach, drill, and usher with puzzles and didactic games.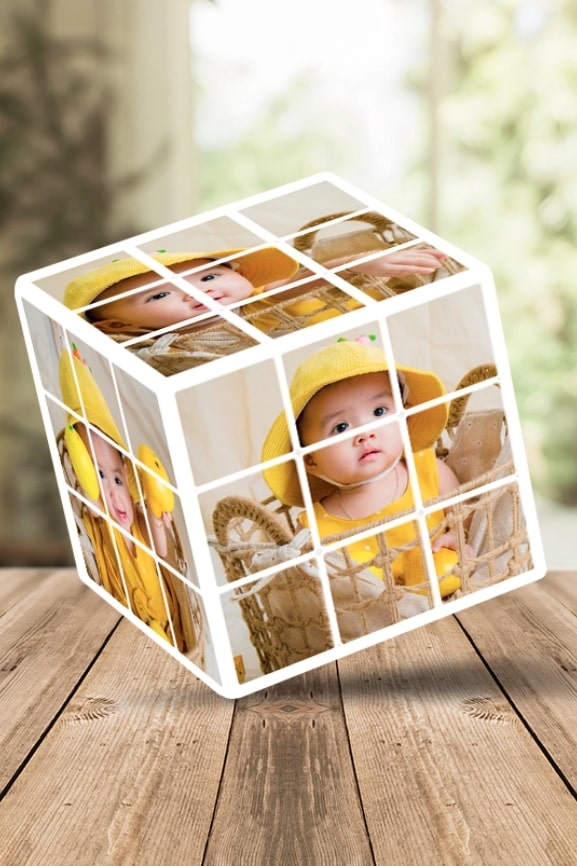 Introduce your kid to a three-dimensional puzzle with a twist, i.e. a custom Rubik cube. Not only kids, but this exciting puzzle wins the hearts of many and makes a lot of people feel accomplished and proudly call themselves an official "cuber." 
Wondering How A Personalised Rubik Cube Puzzle Can Help Your Kid?
Not one or two, but we have got you five different reasons that will reassure you to get one custom photo Rubik's cube for your kid. 
Enhances The Muscle Memory
Solving a Rubik's cube is a great way to boost the memory power of your kid and widen his or her perception. Initially, you can help them understand the concept, show them some educational videos, and in no time, your kid will start solving the cube without any guidance. 
You can even customise the cube with your kid's photo and motivate him or her to solve the cube and, in the end, smile after looking at the final picture. 
After every repetition and solving technique, your kid will get the hang of the next move and that ultimately it will help improve the memory and muscle memory. But, of course, muscle memory power is also helpful in learning different things like playing the piano, doing martial arts, and it won't be a surprise that one kid starts taking an interest in coding one day. 
Improve Your Problem Solving   Skills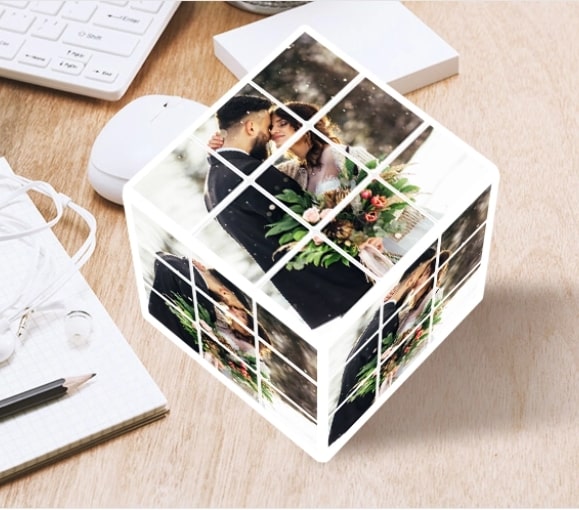 Life is like a roller coaster ride! Your kid might face different problems and hurdles, and you must help them overcome issues on their own. 
When your kid starts solving a Rubik's cube, they will soon get apt in practising the hit and trial method, ultimately leading them to learn how to solve a problem using alternative ways.
The primary thing your kid will learn about problem-solving is to break the issue into smaller parts and address each issue one by one. Then, when your child sits and starts solving the cube, s/he will stay focused on every turn and twist and realising that every step affects the next move. 
And the same happens while solving a life, business, and other ever-changing life problems - each step/decision affects your subsequent action.
Practising & Keeping Patience
Solving a Rubik's is the game of trying 43 quintillion options! And, since Rubik's cube is an open-ended puzzle, it teaches your kids to stay calm, persistent, and focus on practising and trying harder. 
Since Rubik's cube comes with no user manual, you can give your kid a custom photo of Rubik's cube and help them start slow and take interest with small but consistent victories. 
This habit of staying tranquil and zealous will help them tackle more considerable hurdles that they might face shortly. 
Solving The Puzzle Is Tagged To The Brain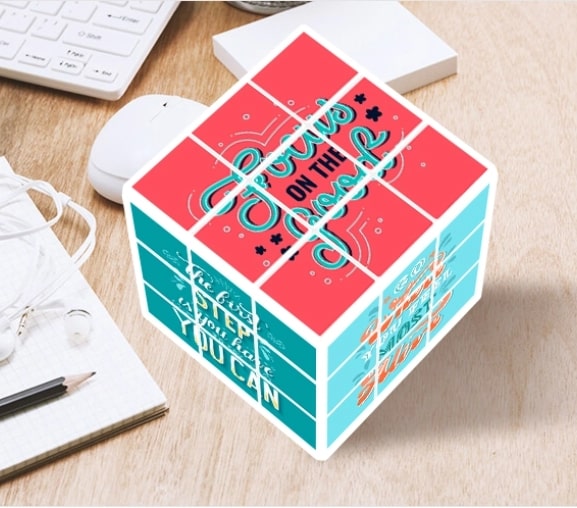 When your kid starts solving a personalised Rubik's cube, they need to learn hand-eye coordination. This coordination allows your kid's mind to stay active, and mapping out different steps becomes more manageable. Soon, your child will start experiencing agility, alternative moves, and quick reaction time. 
Also, when you challenge the kid, they train their brain about the importance of time management. And since the custom Rubik's cube is a 3D puzzle, the kid adapts to develop strong analytical abilities and enhance visual power and spatial intelligence.
When your hyperactive kid has something challenging to do, boredom stays away from them. And if your kid complains about getting bored or has nothing interesting to do, it's time to take it seriously. 
Remember, the only cure for their boredom is curiosity, which is an excellent motivator for achieving something substantial.  
The Parting Note
If you are looking out for ways to make your kid happy, smile, and learn new things. Or, if you are planning out to give a customised birthday gift for kids, end your search on CanasChamp. 
Just hop on to our easy to use design tool, upload your photos from your mobile, social media handles, or cloud, choose the design you like and wait. We will deliver a custom photo Rubik's cube to your doorstep. 
Give a way to improve your kid's cognitive mapping skills and take the first step to raise intelligence more accessible with CanvasChamp.