3 Ways to Use Custom Prints for Home Décor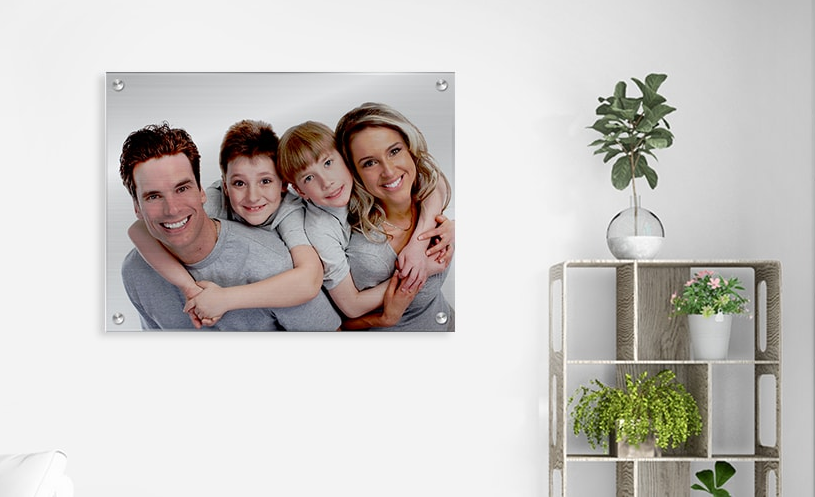 Thanks to canvas printing technology, you can now have any of your favourite images printed onto a canvas to make your home decor look stunning. Nowadays framed canvas prints are also trendy for display. But if you didn't know what more is trendy and vintage when it comes to canvas art, then you have stumbled upon the right blog today. With the debut of cutting-edge commercial printers, canvas prints as home decor have really risen in popularity, and everywhere you look, you will find hanging canvas prints.
Although, you might think that canvas artworks nowadays only come in one way which are on stretcher bars, but that is not so. There are many styles of using a canvas artwork because basically, a canvas is a linen fabric which is printed with your favourite photo or artwork. So it is not necessary that you have to get it stretched on a bar to display.
Rolled Canvas Prints
A new style of hanging canvas artwork is rolled canvas prints which are the same canvas with photos but only not stretched on a wooden bar. Depending upon the store you get it from, there are custom sizes available to it, and you can hang them with just a wire attached to the canvas with one nail on the wall. It overall gives a clean look with less maintenance and showcases your photos in a surreal way.
Canvas Wall Displays
Many people generally make custom canvas prints with the collection of their own photos which makes it easier for them to display their favourite stories through canvas wall displays. Personalised canvas prints can be shown in different sizes and shapes to build the wall look symmetric or chaotic, depending upon your preference. Sometimes, people also believe in bringing a viewer's focal attention at the main photo rather than scattered attention to all images so you can decide to either keep the main image as the most significant size or all similar sizes.
Alternate to Canvas Prints -  Prints
One another medium for home decor has popularised in recently which are metal prints. Metal prints as compared to canvas prints are very different since their base is an aluminium sheet rather than polycotton for canvas. Photos on metal give a stunning colour vibrancy which is why they are selling like hot cakes for home decor. Also, unlike canvas prints, metal prints are waterproof and UV-resistant, which makes it preferable for outdoor art. In contrast, canvas prints are always advised not to be kept under direct sunlight.
Keeping these ways in mind, you can also find acrylic prints, wood prints, photo prints, etc. with which you can get your personal favourite photos printed and decorate any space of your home. There are many online stores in New Zealand that can help you create the best-personalised home decor either for yourself or for gifting purposes. CanvasChamp is one such online store, and you can check more products with us like photos mugs, photo coasters, pop art, poster prints, etc. for either gifting or personal home decor.