New Zealand to See Boxing Day Sale at CanvasChamp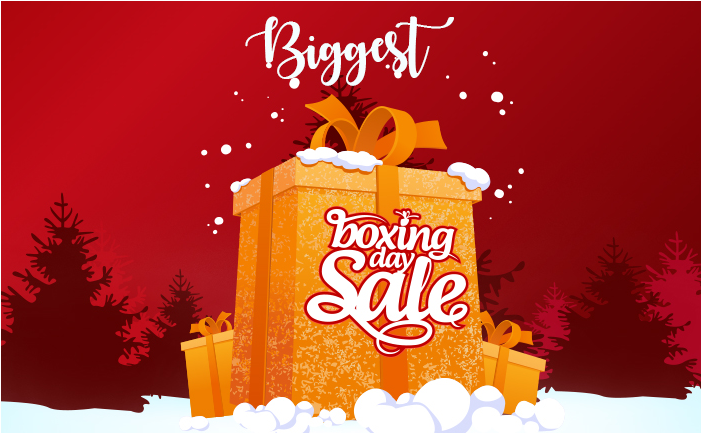 People usually head out for vacation during the Boxing Day as schools, public places, and business stays closed till the New Year's eve. But most of the people sit at home and chill out with family and friends or go around shopping as many stores start a discount post-Christmas to keep the crowd running around the isles as the store owners usually see less crowd during the whole year.
Even many online stores give away flat discounts, and CanvasChamp is going to do the same to keep your gift-giving nature alive till the New Year's eve! We have fantastic discount offers on some of our popular products that you might want to check out in this blog.
Framed Prints: Vacations don't last forever, but the pictures taken during the trips always do. Pick out the best photo from your trip and frame it with us through our framed prints, which are at a FLAT 20% discount for this Boxing Day.


Metal Prints: Love the view outside your house and can't get enough of it? Well, take a panoramic photo of that gorgeous sunset or that inspiring sunrise that you love and print it on metal prints! Colours in scenic images come out the best way in

metal prints

, which is why this Boxing Day, we are bringing 10% FLAT OFF for you on it.


Acrylic Prints: Did something adventurous this year during the Christmas holidays? Well, print the photo of it on acrylic prints from us! Acrylic prints will bring out the detailing in your photo sharply making it an instant conversation-starter with the guest.


Photo Prints: When families meet up, the first thing the mothers or teenagers do is take lots of photos together. You can print these

pictures on photo prints

with us and send them out to your family members and relatives to let them know how much you enjoyed your time this year with them.


Wood Prints: There's something in the field of home decor which we believe you will absolutely love it and that is wood prints. They basically mean

photos on wood

and they give a unique edge to your photos by putting a warm hue of wood in the background of your photo. You can check them by customising your picture on our designing tool on the website. Wood prints on this Boxing Day will stay discounted at 65% already but sweeten the deal we are giving out 10% EXTRA OFF on them!


Magic Mugs: These can turn out to be perfect gifting items before the new year starts with a bang.

Magic photo mugs

can motivate and delight anyone instantly because of its temperature-based colour-changing properties. All you need to do is pour any hot beverages like tea, coffee or milk and the outer layer, which is entirely black, will reveal a photo on the mug! They are perfect for gifting to kids or even to someone to surprise them with a special memory on a photo!