Unleash the divinity by printing your photos on wood
Print your priceless expression on wood and share the eternal love with your loved ones.
Design your custom wood prints to splatter expression in the truest form
Wood Prints are available in six trendy sizes. At CanvasChamp, we use only premium quality wood to print your most adorable pictures. The Custom Wood Prints are imprinted on 1.0" thick quality wood. To ensure additional security, every Wood Print Wrap is done with a defensive laminate, which lets you clean the dirt by simply using a dry napkin.
8"x8" Wood Print

8" x 10" Wood Print

11"x14" Wood Print

16"x20" Wood Print
Moments spent with loved ones are meant to be cherished
At CanvasChamp our craftsman are determined to serve you with the best quality personalized wood prints. To ensure the same we have built following design patterns;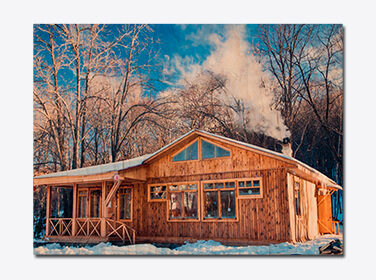 Single Piece Wood prints
Portray your distinct pictorial moments in a unique way with these single piece wood prints. Adorn your walls with the essence of class and beauty.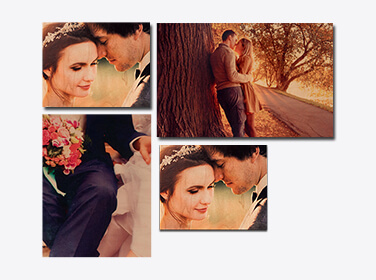 Four Piece Wood prints
Take your creativity to the next level and share your expressions in the most unbiased form using the four-piece wood prints.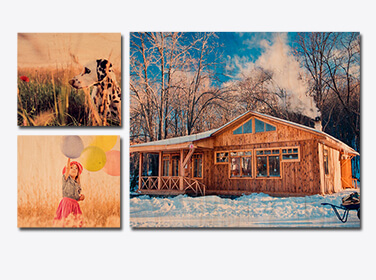 Three Wood Print Panels
Pictures are the best way to narrate a story or share events from a special day. Wear your creative hat and customize your three wood prints panels now.
An unmatched personalized gift for your loved ones
Feelings attain the best mold when they are expressed. Express flawlessly with wood prints.
Product Details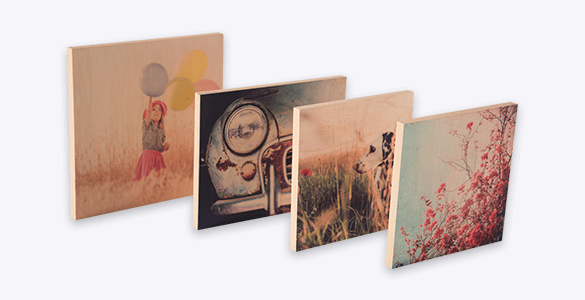 The frame's thickness
To ensure that your wood print remains durable and light weighted, the craftsmen at CanvasChamp decided to use 12mm inch as the standard thickness of wood prints. The quality of wood and the defined thickness, together ensure that your high-resolution pictures get printed on wood in the best possible way.
Finishing options
The wood prints printed at CanvasChamp come with 100% happiness guarantee. Having said this, you can always rely on the quality of our end products. Our experts leave no stone unturned to avail you best quality wood prints at most affordable prices. To accomplish this flawlessly, we have a dedicate design tool which gives you access to a range of finishing options. Regarding rest, you can count on us.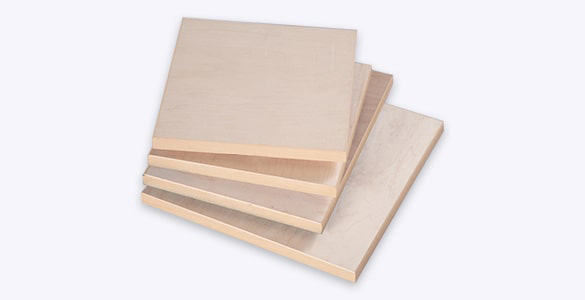 Hanging options
All our wood prints are equipped with standard hooks, which means that you can hang the picture without any hassle. In addition, the image will not lie flat against the wall; instead, it will be mounted almost half an inch away from the wall, depending on how your nails are in the wall that will give it a floating effect.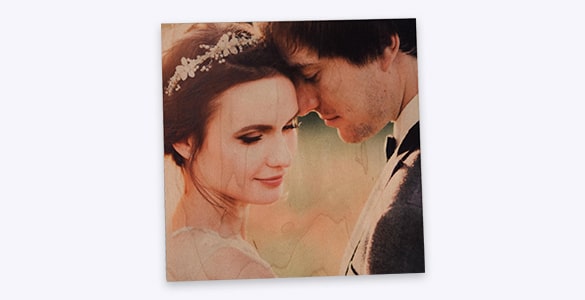 Kind of wood
All our prints are made on Chromaluxe Wooden Panels. Close to the photograph determination and different parameters, nature of wood assumes a powerful part in choosing the presence of your wood prints. To guarantee that you get the best with them, we utilize just the prescribed best quality woods to print your beautiful minutes. Also, every panel initially goes through a defined testing procedure to ensure it is fit enough to be used.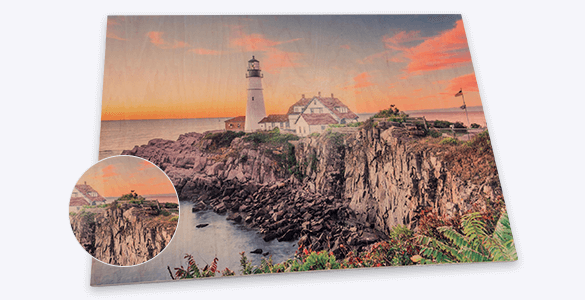 Image resolution and DPI
Our experts consider 1040 DPI as the best resolution for an image. Our specialists trust that to print photographs on woods, one requires a characterized DPI in order to have best outcomes. It is only after closely understanding and analyzing the details, the experts at CanvasChamp recommended 1040 DPI picture as standard.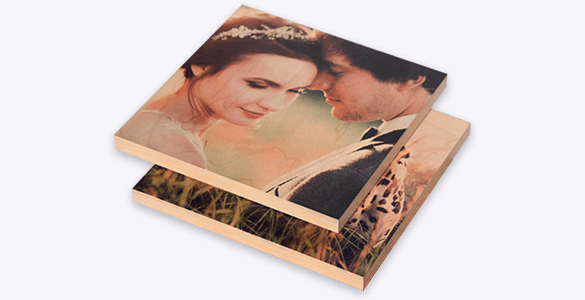 Material
At CanvasChamp we only use premium quality wood to shape your wood prints. We utilize MDF composite wood material, which ensures that the item will last with you for years ahead, much the same as your recollections. We print specifically on wood with changeless UV ink so it mirrors the one of a kind characteristic examples of the wood itself.
Our customers love our products
We are blessed to have immense love from our customers
100% love guarantee

We can assure you that the very moment you'll see it for the first time.

Quality assurance

All our wood prints are made under the surveillance of experts.

Competitive prices

With us, you can have wood prints at the lowest prices.

Faster shipping

As soon as you share your order, we start working on it. We treasure your time
Wood prints make an impeccable photo gift
The wood prints made at CanvasChamp are drenched in the divine essence of bliss
Take an eco-friendly approach

Understanding wood prints

Best alternative to canvas prints
Cherish your priceless photographs by printing them on wood
Relive your moments with our frames
Few memories can't be left untouched
Who might state no to glad recollections? Demonstrate your friends and family what they intend to you by introducing them every one of the recollections that you have made together. This is the ideal commemoration blessing as you can demonstrate your significant other what a wonderful life both of you have made together.
Are you still considering the best time to gift wood prints? Here are few events you can consider:

How It Works
We've made sure the ordering process is a breeze. It's really easy and only takes a few steps!
Upload Artwork

First, you need to send us the artwork which you want printed.

Ascertain Size and Layout

Next you need to make sure that you specify the ideal size and picture layout that you require for best results.

Choose Image Style

If you want a specific style or effect in your image print then choose the style that suits you best in this step!

Place Order

And last of all, after you have finalized all the finer details, place the order and let us work our magic with spectacular details. Print your photos on acrylic with our high resolution equipment technology! Have fun!
Some Memories Are Forever
At Canvas Champ We Make Sure That They Last Forever
Wait For It… We Offer bulk Discounts!
Yes, you read that right! We offer discounts on bulk orders! If you have a large order, please email us at cs@canvaschamp.co.nz or click here to request a custom quote.
Want to learn if we provide discounts on custom wood prints to photographers and artists? Want to learn about the bulk orders and discounts? Get in touch with us right away!