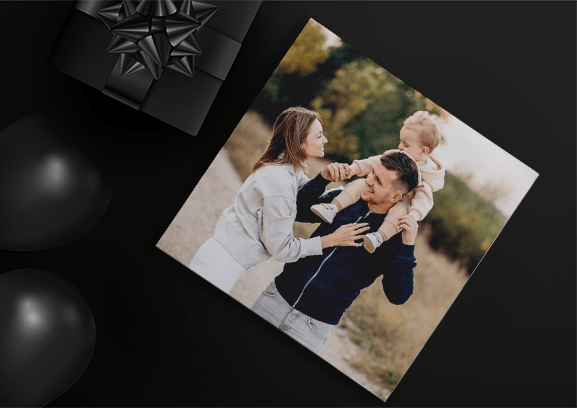 Black Friday Info
It's time to beat the rush and find the perfect holiday gift for everyone on your list with Black Friday's best deals on canvas prints, metal prints, custom gifts, and many other products. Shop now for such unique gifts at CanvasChamp that are sure to turn out amazing.
FAQs - Black Friday Deals
What kind of products do you sell on Black Friday?
We offer a wide range of products like custom bus rolls, acrylic prints, and many other gifts you can shop for this Black Friday.
Can I customize my Black Friday photo items?
Yes, with the help of our online tool, you can easily customize your Black Friday photo item.
How do I order Black Friday gifts online?
All you have to do is search for the perfect gift on the website, place the order, and then we will deliver it to you ASAP.
How many photos can I use in a custom gift for Black Friday?
The number of photos can vary anything between 1 and 8, depending on your requirement.
Can I make Black Friday photo gifts on my phone?
Yes, with our online tool, you can make your Black Friday gift with a mobile phone.
Can I edit the photos on my gift?
You can edit the photos with the online tool with ease.
Which image file type should I upload?
The image types which are best suited are JPG, PNG, and BMP.
General FAQs - Black Friday Products
How many days does it take to ship a product out?
We take 5-10 business days to deliver your product.
Are there any additional promos or deals going on?
Yes, other deals are going on. And to know more, sign up for our monthly newsletter.
Will it be here by the holidays?
It's advisable to order 8-10 days before the big day, and yes, it will be there if you ordered before that.
How can I find or track my purchase?
Just go to the My Orders tab on the website, and you can check the status of your order.
Do you offer gift cards?
Yes, we offer many types of gift cards.
What payment options are there?
Paypal, Visa, Discovery, and Mastercard - all are accepted as modes of payment.