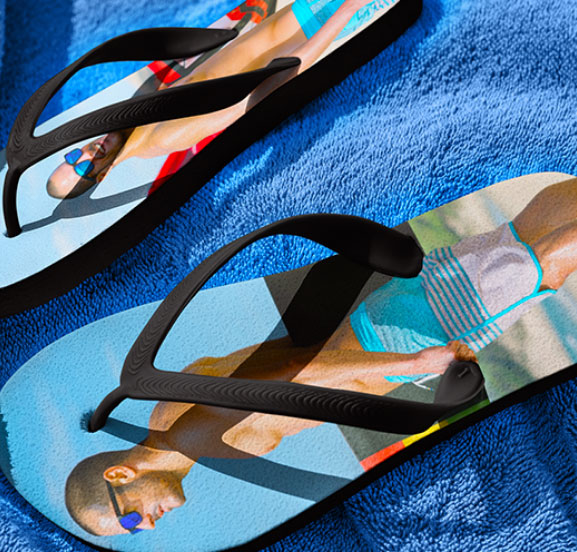 Specifications of Personalised Flip Flops
Create a customised wonderful, and unique set of flip flops
Flip Flop Sizes (approx. length in inches):

Small - 10.25"
Medium - 11"
Large - 11.75"
Extra Large - 12.5"
Kids Large - 9.25"

Material: Foam rubber
Thickness: 15mm
Printing Method: Sublimation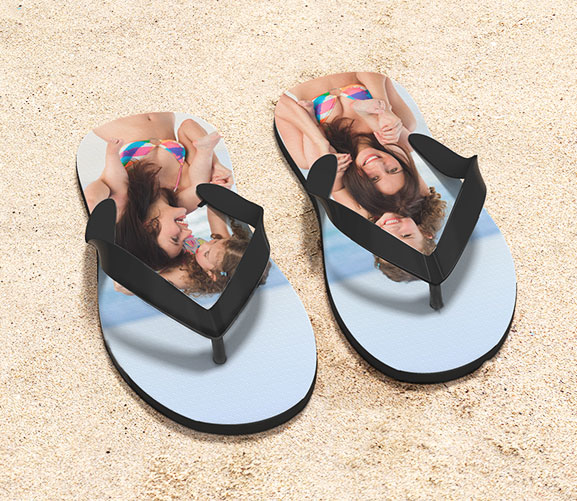 Design Your Personalised Flip Flops in Just a Few Steps
Get a unique and creative set of perfect flip flops gifted to anyone!
If you are looking for the right pair of flip flops for any special occasion, then CanvasChamp is the perfect place. You will fall in love with the designs available online. Whether you want flip flops for a general holiday, daily wear, or going to the beach. The personalised flip flops are made of very high quality, thus providing comfort. These flip flops are long-lasting. You get to choose flip flops from four different sizes for various people like kids, women and men.
You can design flip flops for your entire family. You can even have twinning sets for your whole family. So, if you are going out for a family vacation or have a wedding function at home, then you can customise flip flops for your entire family.
You can even design the flip flop for the bride, groom and the whole group of bridesmaids. Flip flops can be designed as per the theme of the wedding. The name of the bride, groom and bridesmaid can be printed on the flip flops.
You will get a unique and creative set of flip flops at CanvasChamp. Order your fantastic collection of high-quality flip flops now.