2 Styles of Custom Didactic Memory Games to Design
Experience the never-ending fun with our personalised didactic game!
Didactic Game Specifications
Size: 8" x 8"
Material: Hardboard
Thickness: 3 - 4mm
Didactic Geometric Memory Game Specifications
Size: 8" x 12" & 12"X18"
Material: Hardboard
Thickness: 3 - 4mm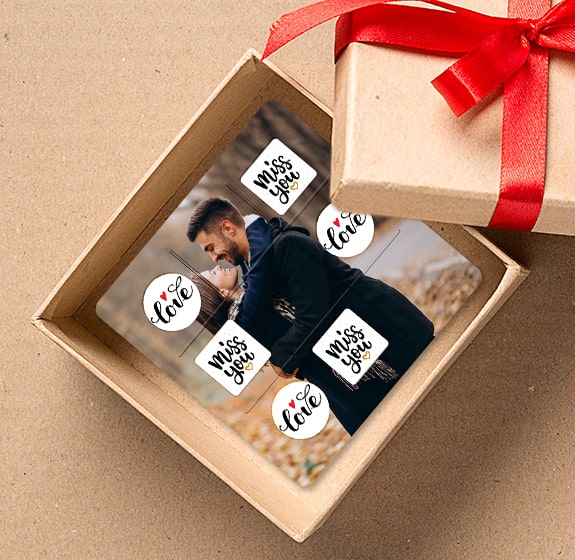 Didactic Games Aren't Just For Fun. They Have Known Medical Benefits!
Bring home the sweetest and playful medicine you never thought of before!
Tic-tac-toe, anyone!?
Everyone knows that board games are entertaining and offer family time away from technology. However, did you know that games like Tic Tac Toe can help you lower your blood pressure, boost the immune system, and improve your memory and cognitive abilities?
Didactic board games are also proven effective in minimising the effect of diseases like Dementia and Alzheimer's. They are an excellent choice for developing analytical and strategic thinking skills.
But wait, what's more interesting than this?
When you can personalise it with images you like, it becomes even more enjoyable, exciting, and meaningful. Our educational didactic games are made for both big and small hands. We make it easy for you to customise them with images, graphics, logos, and text. Your imagination only limits you!
Every game is made of tough hardboard, which we use to make our picture coasters. The game is also portable, so you can drop them in a bag and carry them around with you so your kids can play with them wherever they are. Isn't it a fun game to play!?