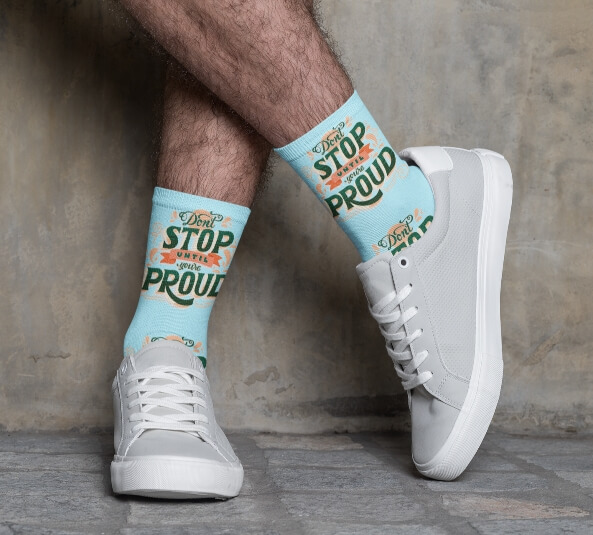 Custom Photo Socks in New Zealand
Want to get something unusual to show your love for your feet? Get custom made socks from CanvasChamp and add a piece of style in your unique appearance. This custom print socks are perfect for gifting for any of your loved person. You can also get these socks for your whole family and flaunt them with proud.
Buy custom socks online and print anything on it or get it theme based such as pet print, Christmas print or any other all over print that make these custom printing socks looks amazing.
Why CanvasChamp for Custom Socks?
Socks for every occasion
High-quality in reasonable price
Fast and secure delivery to your doorstep
Detailed printing with eye-catching colours
Open for easy customization
A Gift For Special Relationship
For Father

For Brother

For Grandfather

For Husband

For Boyfriend

For Groomsmen

For Groom

For Couple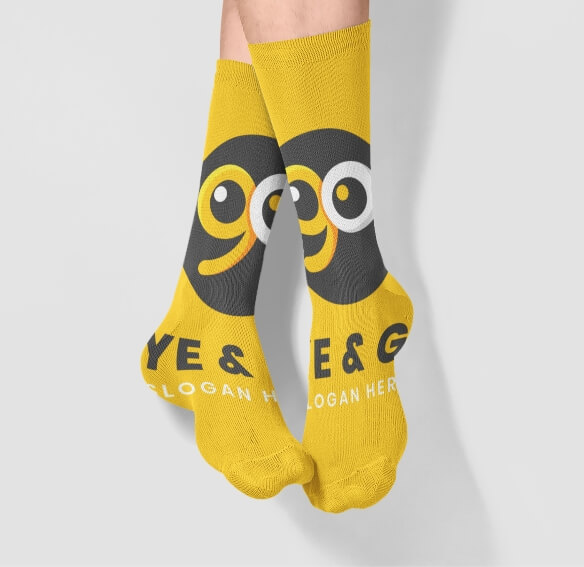 Custom Socks for Business
Promoting your business is quite complicated nowadays. You need to be creative enough to give wings to your brand and be on the top of your customer's mind. CanvasChamp is also helping you in providing many unique way to promote your brand. This time we bring custom business socks.
You can engrave your brand's logo, product pictures, marketing taglines on custom corporate socks. These custom socks with logo is perfect for gift to your employees as a reward. Also you can distribute these custom made socks with logos on any business event.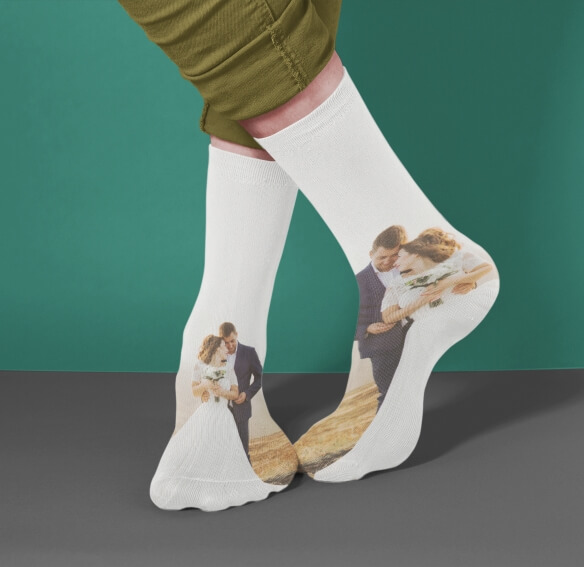 Custom Socks for Wedding
Wedding is customized nowadays. People love to wear identical clothes printed with hashtags. They used to wear something unique that makes every bride house cleaner or groomsmen stand out from everyone.
This wedding season try this unique custom socks New Zealand for your upcoming friend's or cousin's wedding. Customize a pair of socks with the wedding hashtags or any picture related to the bride or groom. You can also print any message to the newly wed couple.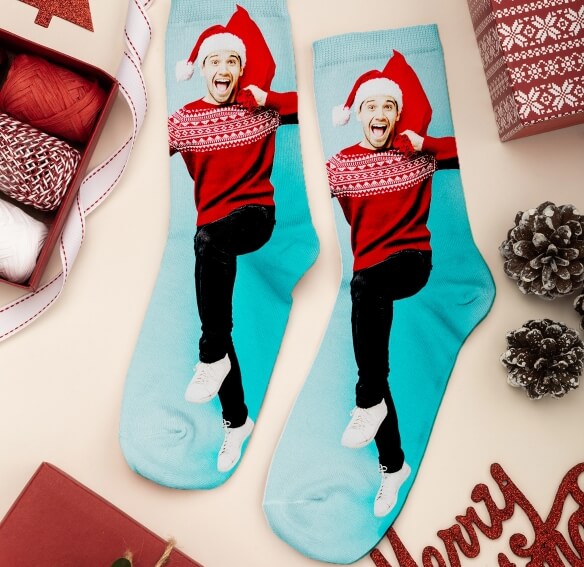 Custom Socks for Christmas
Christmas bring new joy and enthusiasm within us. We start doing many new things and when the Christmas is knocking our doors. From decorating our home to getting new clothes for everyone, we want everything perfect and unique.
For adding more uniqueness in your look, CanvasChamp bring a pair socks with some awesome and cute prints themed with Christmas. Get it for yourself or gift to your loved and celebrate this Christmas 2022.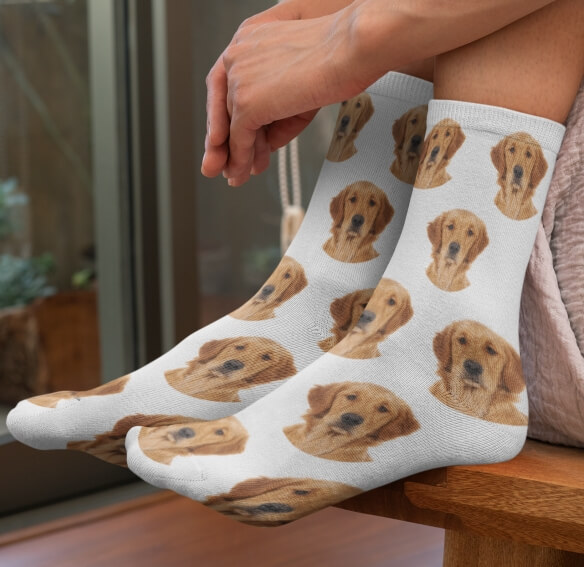 Custom Socks with Pet Face
Are you a pet lover? And do you love to keep yourself around your pet? But your pet can't be with you always. For this CanvasChamp brings custom pet face socks, that always makes you feel like your pet is with you.
Customize custom socks with dog face easily with our website. Just upload your pet photo and follow the other process to get a custom pet photo socks New Zealand at your doorstep.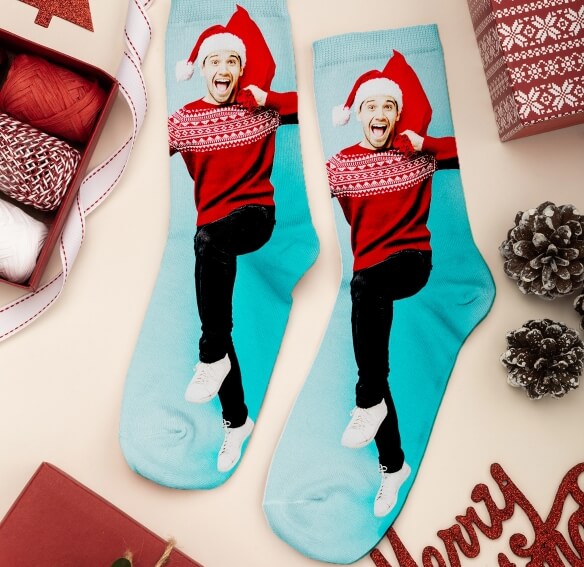 Custom Socks with Face
Happy Faces! Happy Us! Spread your charm everywhere by engraving your happy faces on custom face on socks. Because every smiling face bring smile to others face then why not doing it now by customizing custom made face socks.
CanvasChamp is known to deliver quality product at reasonable price. Our cheap custom face socks are loved worldwide and we are also delivering our top-notch services to New Zealand.
So tie your shoestrings and get a customized socks with faces New Zealand now!
FAQS ON CUSTOM MADE SOCKS
Q: How to design custom socks?
A: Go on to our website and select your size, upload your picture, and after inserting the text finalize the print and process to checkout.
Q: What is the fabric of custom socks?
A: Don't worry at CanvasChamp we bring you some of the most rich quality Polly-cotton socks that will give you soft and cosy touch.
Q: Where to get custom socks made?
A: Its amazingly easy and cheap way to get your customized pair of socks at your doorstep by ordering it online. Visit our official website and start personalizing now.