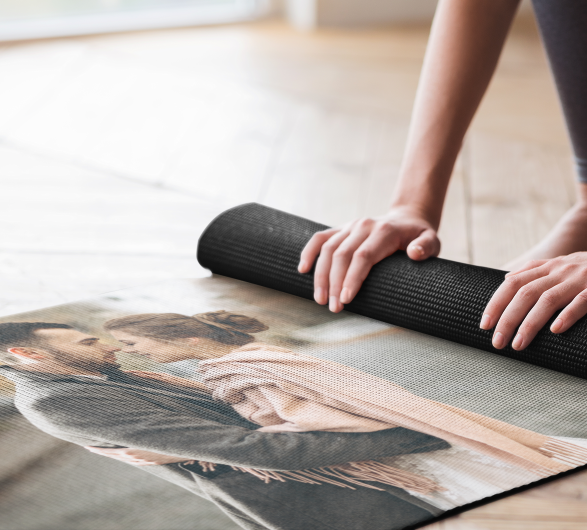 Get Cozy with Custom Yoga Mats
Practicing yoga, especially as a beginner, can be pretty challenging. You need to be focused and consistent if you want to reap the benefits of yoga. When you stretch your body at different angles, there is always a chance of slipping, leading to severe injuries. But with good quality yoga mats, you can avoid this. We bring you a non-slip surface that helps you maintain grip while stretching your body.
The good news is that CanvasChamp helps you customize your yoga mat and unleash your creativity. So, why get a boring, plain yoga mat? Hype up your yoga practice with funky, unique yoga mats. Print your favorite memories or quotes, and the possibilities are endless.
Why Yoga Mats From CanvasChamp For Any Occasion?
A must-have for fitness freaks
For anniversary and birthday gifts
Promotional Events
Fit for pet lovers
Housewarming parties or store opening ceremony
Any other day that needs a special gift
Perfect Gift for Yoga-Holic Person
Family Photo

Print your family picture on a yoga mat and see the joyful faces every time you do yoga in the morning.

Father Photo

Admire yourself to have a superhero in your life by getting a yoga mat printed with your father's picture.

Mother Photo

Mothers are the best! Bring a smile to your mother's face every morning with a custom printed yoga mat!

Sibling Photo

Get your crazy siblings a yoga mat to help them establish a healthy routine.

Sister Photo

Give a message to your sister that keeps her focused on your goals by printing the most motivational quote on a yoga mat.

Brother Photo

Print your brother's picture on a yoga mat and encourage him to start his day with something productive than video games.

Wife Photo

Print a cute message on a yoga mat for your wife to help start her day peacefully. She will fall in love with you every day!

Husband Photo

Get your husband started with a morning yoga routine with his favorite pictures printed on the yoga mat.

Daughter Photo

Daughters always give you a reason to smile, to live. Print her picture on a yoga mat and get started with your yoga routine.

Son Photo

Give your son a piece of something that will shape his future by printing his most cherishable picture on a yoga mat.

Girlfriend Photo

Get your sleepyhead girlfriend a custom yoga mat and encourage her to start a healthy routine

Boyfriend Photo

Rekindle romance with your bf. Start a yoga routine with your boyfriend with custom yoga mats for couples.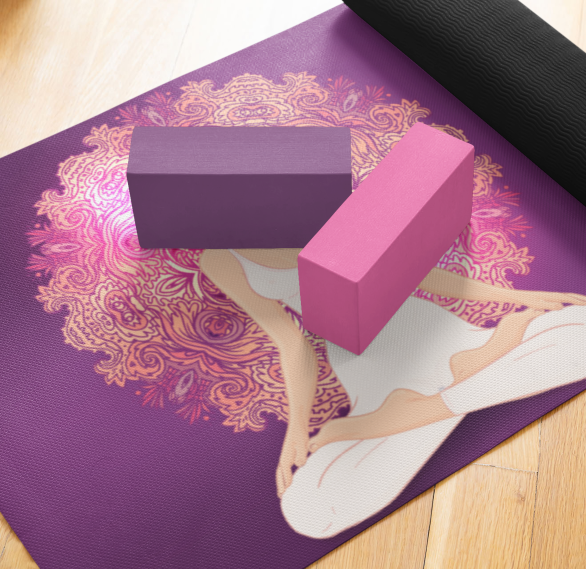 Intricating Patterns to Get on Your Custom Yoga Mat
Print a dream catcher having unique water colours
Now practice yoga lost in the world of dreams! Print a dream catcher with a unique watercolour design on your mat!
Get traditional carpet weavings and patterns
Immerse yourself in the beauty of traditional carpet weaving by printing it on your yoga mat!
Get printed a faded turquoise design
Soak in the beauty of faded turquoise. Let it add a magic touch to your yoga practice.
Give it a doping effect with a quiver of arrows
Aren't arrows dope? Well, get them printed on a yoga mat and make your practice more adventurous.
Plan a classy and vibrant look with geometric design
Fall in love with this perfect geometric amalgamation of colours and shapes. Get it printed on your yoga mat for a classy and vibrant look.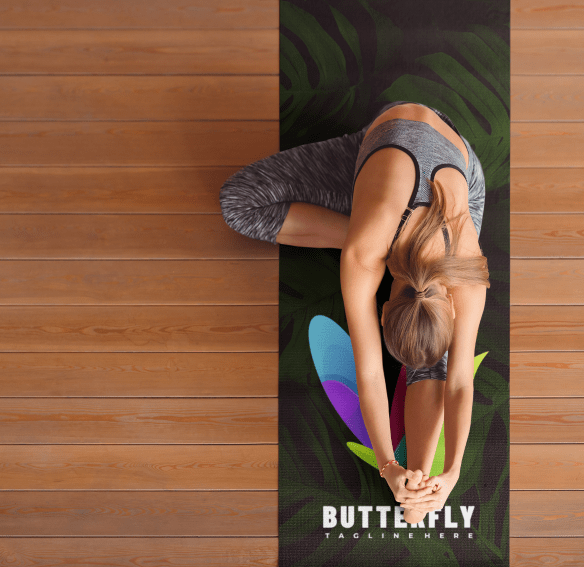 Custom Yoga Mats for Businesses
Reach your marketing goals quickly and give your brand an edge with our exclusive promotional yoga mat. You can promote a health-related business, gym, fitness center, or any health-related business by printing your brand logo and vision on a yoga mat. Apart from the fitness industry, you can use this yoga mat to promote any brand by printing a logo, log, tagline, and punchlines.
You can use it in business events or give it to your employees as a reward. You can design your yoga mat that compliments your brand and expands your reach.
So are you ready to be at the top of everyone's minds? Get a customized yoga mat now!
FAQs on Custom Yoga Mat
What Is the Best Thickness for a Yoga Mat?
The best thickness for a firm grip yoga mat is 4mm to 5 mm.
Can I Make My Yoga Mat?
Yes, CanvasChamp is a leading custom yoga mats manufacturer. Simply visit our website and follow a few steps to get your own printed yoga mat.
Is A 4 mm or 5 mm Yoga Mat Better?
If you want a soft-landing yoga mat, you can go for a size between 4 mm to 5 mm
How To Print Yoga Mats?
To get your printed yoga mat, you need to upload your picture using the design tool on the CanvasChamp yoga mat website.
How to customize your yoga mat.
You can customize your yoga mat by uploading a photo on our website.