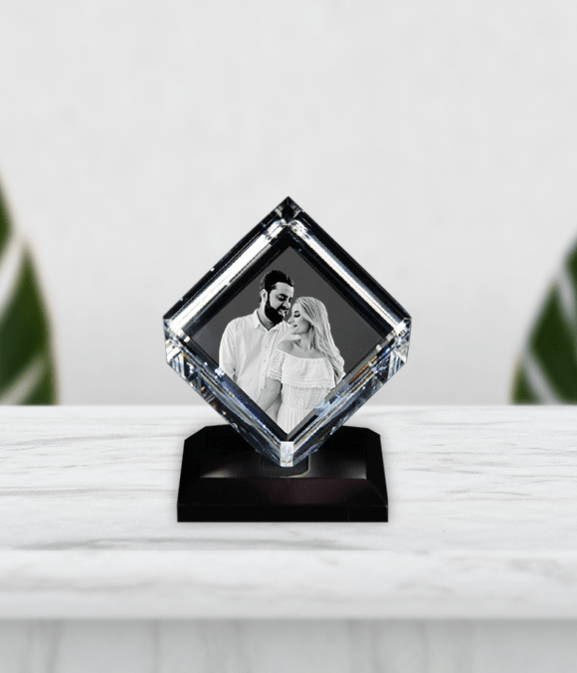 CanvasChamp Brings You 4 Shapes in 3D Crystal Cube
Rectangle-Shaped 3D Crystal Cube
Make your photo feel grand by carving it up in a crystal glass with a stand. Customise a perfect photo wholly on a rectangular shaped crystal.
Sizes Available:
180mm x 120mm x 65mm
100mm x 100mm x 160mm
Diamond-Shaped 3D Crystal Cube
Make a bold statement of your matrimony, proposals or anniversary celebrations with a diamond-shaped crystal displaying your best photo together.
Sizes Available:
Heart-Shaped 3D Crystal Cube
Make your love stand out the right way with a heart-shaped 3D crystal cube proudly showcasing your best couple images on it.
Sizes Available:
100mm x 95mm x 20mm
100mm x 100mm x 20mm
140mm x 140mm x 20mm
145mm x 125mm x 60mm
Cube-Shaped 3D Crystal Cube
Honour the people you love with their portraits or their achievements engraved in a cube-shaped crystal.
Sizes Available:
80mm x 80mm x 80mm
70 mm x 70mm x 70mm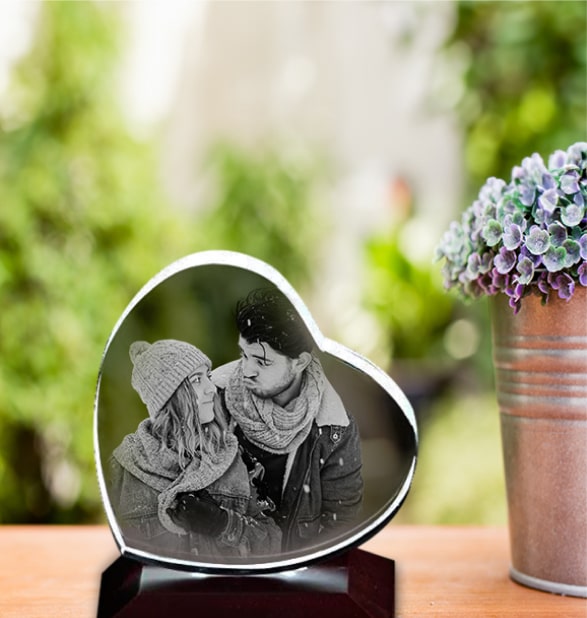 Create Meaningful Gifts With Our Custom 3D Crystal Cubes
Do you know someone who is an avid traveller? Or someone who is a fan of cinema? Perhaps your partner loves winter photography? Print the best ideas on a 3D photo crystal cube with CanvasChamp and don't let your best photo just stay digital. Put it on an illuminating pedestal! Make a memory out of it! Gift such creative ideas on a custom crystal to make a moment more special.