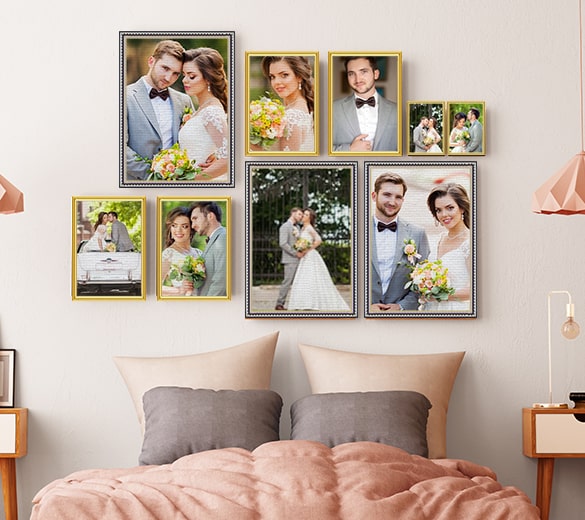 Display Your Photos Like Art Through Best Framed Canvas
Custom framing made simple for everyone who wants a chance to decorate their space like a pro. Now you can create framed prints as an art decor for your home through CanvasChamp's design tool. Bring your sweet loving memories to life by artistically portraying them in your home or office.
Product Details
Customisation available of your photos and custom framed canvas prints.
Canvas made of poly-cotton blend and frames with high-quality is used.
Archival-quality inks and a waterproof coating on canvas to protect your photos.
Perfection is When You Frame the Photos Right
Three popular framing borders to check out how your photos will look stunning with it
Black

Brown Golden

Black Floating Frame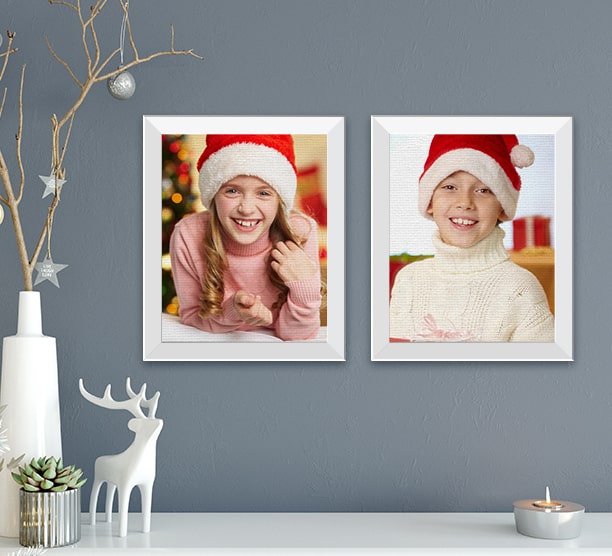 Framed Photos Can Never Go Out of Style
Buying something expensive doesn't always work, but framing the happy moments can be the perfect way to be thoughtful and show someone their significance in your life. Get to gift artistic photos as framed art to any acquaintance - may it be colleagues, neighbours, family, friends, or even your kids' teachers to make their special day even more exceptional.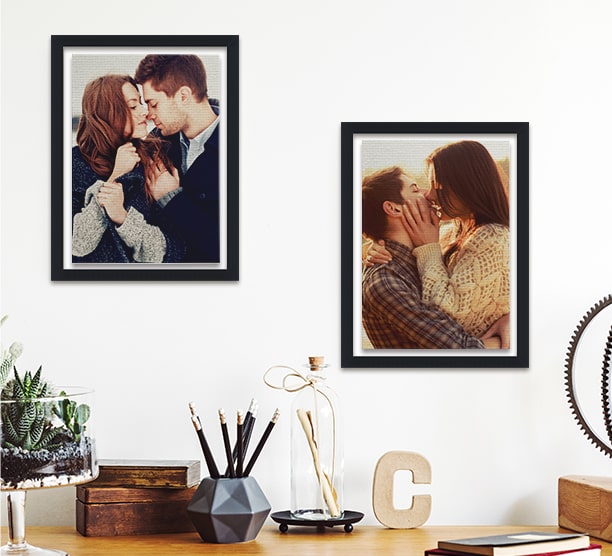 Manage Personalised Framed Canvas Prints in an Easy Way
CanvasChamp has the best quality photo printing process for framed prints to keep the maintenance of your artwork as straightforward as possible for all your life. All you will need to do from your end is clean the prints regularly with a dust cleaner or a damp cloth to wipe off any dust from the frame, and that's it! Your photos will look as pleasant as ever!
Why Choose Custom Framed Canvas Prints?
Traditional photo prints are losing their charm with new mediums coming up for printing. But here's why you should choose framed canvas prints:
Appearance
Did you ever think that your photos look traditional and finely detailed through paper-based photo prints? Framed canvas prints can give new depth and texture to your pictures without any further photoshop edits to provide an engaging visual.
Your photos on framed canvas will look the best in any setting!
Venue
If you think glare may be an issue with all kinds of photos you put up on walls, then you are wrong. Custom framed canvas prints hardly reflect any light due to its matte finish making your pictures viewable from any direction and angle! This means you can place framed photos on canvas anywhere you like in your home.
Size
Want to go life-size with your photos? Framed canvas prints can be the ideal choice during such requirements. A perfect printed canvas weighs less than a photo print of the same size which means only the frame would be considered while choosing the ideal size for your home of framed canvas prints.
Longevity
While photo prints are bound to lose the colours on its printed surface or even fade with time, framed canvas prints stay just like new for decades to come! They can be easily managed and even be treasured as heirlooms to pass down from generation to generation.
CanvasChamp also has waterproof and artistic mediums like canvas prints to display your photos in the best long-lasting way!
How to Have the Best Framed Canvas?
Here's how you can work your way to get the best-framed photos
Upload Images

Transfer your photos on the design tool of framed prints.

Pick a Size

Check out custom sizes options or choose the popular ones.

Choose Frame

Start dressing your photos with frames to match your criteria.

Hardware & Options

Choose from hardware options and photo-repairing options.