LARGE METAL PRINTS
Large metal photo prints are here at your fingertips
60% OFF ON LARGE METAL PHOTO PRINTS | PROMO APPLIED!
TODAY'S SPECIAL:

Buy 2, Get 1 FREE

|USE CODE:

B2G1METAL
Starts at
N$220.59
N$88.24
LARGE FORMAT METAL PRINTS MAKING ALL THE DIFFERENCE.
Front View

Back View
POPULAR SIZES OF LARGE METAL PRINTS
Give a magical touch to your pictures by choosing the all-new metal prints. The aluminum coat makes the prints durable. In no time the metal prints help you manage the one memory with which you want to make a statement in your space.
8"x24"

10"x20"

10"x30"

11"x33"

12"x36"

16"x36"
PERSONALIZED EXTRA-LARGE METAL PRINTS
Metal prints built to perfection are durable and offer minimum maintenance.
 

Durable

 

Waterproof

 

Frameless

 

UV Resistant

 

Beautiful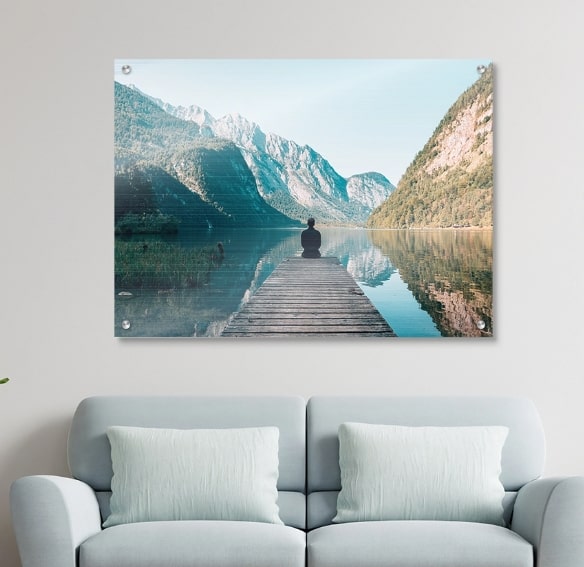 Large Metal Prints for Home Decor
Print your favorite photos as crisp images and display them in the home décor as the large metal wall art has got your back. Memories are what we live for so preserve them in a medium that's durable and easy to maintain. The large metal prints are perfect for home décor. These prints give life to your home. The aluminum sheet used gives some shine to the photos. It's easy to personalize your metal prints as you can just visit our website, choose your favorite photo and we shall deliver it to your doorstep. So don't think twice before displaying your favorite photos creatively!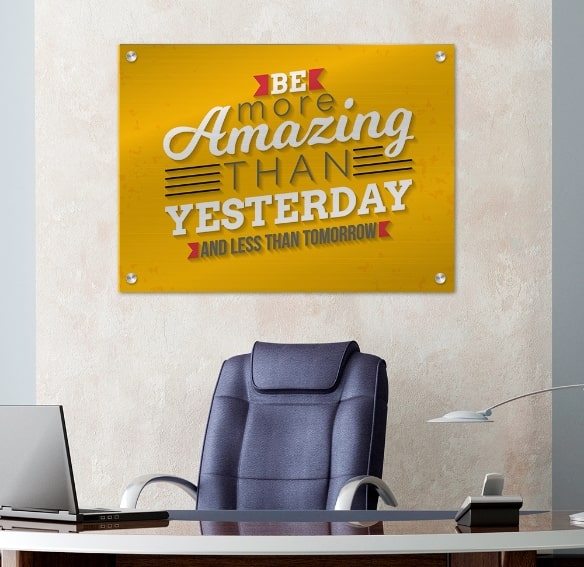 Large Metal Prints for Office Decor
Your office space also needs to feel lively like your house. You can creatively decorate your office space by ordering custom metal prints. The special coating on the large metal photo prints helps in protecting the photos from moisture and dust. Display any image that you love without worrying about durability and maintenance. It is always better to choose metal prints over paper-based photos as they do not last long. The metal prints can last you a lifetime and you don't need to care for them as much as the paper prints. The metal prints make it easy to decorate your office space.
HANGING KITS
The different hanging options make it easy for you to hang your metal prints
No Hanging Kit

Front Mount

Back Mount

Easel Back

Easel Stand
FILTER EFFECTS
Original Effect

Sepia Effect

GrayScale
FAQ ON LARGE METAL PRINTS
Want to Customize Large Metal Photo Prints but Got Questions? Here are all the answers you need!
Q: How to Print Large Photos on Metal?
A: The large metal prints are infused on the aluminum block giving you a modern look. You can use them on any wall that you want. Whether you are looking for office décor or home décor, these prints are your go-to option.