Beer Mug Design Ideas for Gift
Mens Beer Mugs

Picture Collage Beer Mugs

Animated Beer Mug

Beer Mug Birthday

Beer Mug For Dad

Groomsmen Personalized Beer Mugs

Large Beer Mug

18th Birthday Beer Mug

21st Birthday Beer Mug

30th Birthday Beer Mug

Grandpa Beer Mug

40th Birthday Beer Mug

50th Birthday Beer Mug

Birthday Beer Mug

Cartoon Beer Mug

Dad Beer Mug

Fathers Day Beer Mugs

Funny Beer Mugs

Glass Beer Mugs With Handles

Harley Davidson Beer Mug

Harry Potter Beer Mug

Anime Beer Mug

Transparent Beer Mug

Printed Beer Mugs

Pint Beer Mug With Handle

Best Dad Beer Mug

Classic Beer Mug

Delft Heineken Beer Mug

Groomsmen Beer Mugs New zealand

Groomsmen Gifts Beer Mugs

Wish You Were Beer Mug

60th Birthday Beer Mug

Best Dad Ever Beer Mug

Fantasy Beer Mug

Beer Mug Sayings For Dad

Best Man Beer Mug
Special Occasion Beer Mugs with Handle Ideas Showcase Ideas
Engagement Beer Mugs

Beer Mugs For Father'S Day

Wedding Beer Mugs

Happy Birthday Beer Mug

Happy Fathers Day Beer Mugs

Graduation Beer Mug

Groom Beer Mug

Groomsmen Beer Mug
Additional Options to Design Beer Mugs 11Oz
Size

Check out what size of beer mug (we only have one option of 11 oz (about 325.31 ml)) you are interested in designing in the first place.

Import Photos

Get to import your desired image or beer mug sayings you want on the beer mug from your Facebook, Instagram account or any device.

Print Your Quotes

Want to send some special message to your loved once? Try adding Someone's name or quote and customized it your way.

Layout

Our beer mug picture layout can help you add up to 4 photos in different arrangements. Make sure to check out all layouts!

Other Options

You can also add beer mug clip art, names, icons, or quotes to make your beer mug as fancier as you like!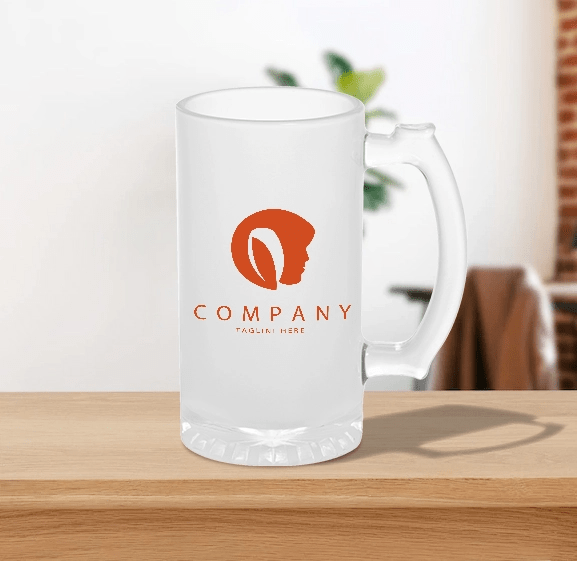 Promotional Beer Mugs
The beer-drinking mugs make the best commercial gift. You can promote your company by gifting these customised mugs featuring your company logo on special occasions like Thanksgiving. Whenever your clients or suppliers sip beer, they will undoubtedly think about your company. Promotional beer mugs can also be given to employees. Your employees will love this gift as it is not just unique but also useful. The gift will remind them of the great company they are a part of. The promotional gifts surely work to increase the employee's loyalty.
FAQs on Beer Mugs
Q: Where to buy beer mugs 11Oz?
A: You can visit CanvasChamp and buy the beer mug for 11OZ.
Q: How much does a beer mug hold?
A: Our beer mugs can hold up to 11 ounces (about 311.84 g) of liquid in them.
Q: Does CanvasChamp have Glass Beer Mugs for Sale?
A: Yes, canvasChamp does offer beer mugs for sale. You can visit our website and check out the amazing beer mugs collection.
Q: What is the difference between a beer mug and a beer stein?
A: A beer Stein is ideally a typical beer mug made from stoneware. It is quite famous in Germany. Furthermore, a beer mug Is made from glass, and it is commonly used for drinking or serving beer.
Q: Why do drinkers use big mugs for beer?
A: The drinkers love using big mugs for beer as they can hold more beer than a normal glass or cup.
Q: Can I use beer mugs for coffee?
A: Yes, of course, you can use beer mugs to sip your favourite coffee.