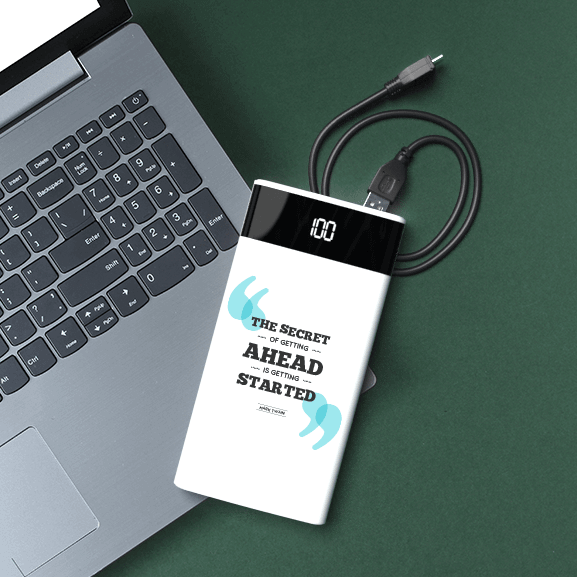 Custom Photo Power Bank Specifications
Bring home an ultramodern sleek and fast charging personalised power bank
Battery Capacity: 10000 mAh
Battery Specifications: Lithium Polymer Battery for better performance.
Port: Dual output port supporting two devices charging
Power: Output 1: DC5V-1 Amp, Output 2: DC5V-2.1 Amp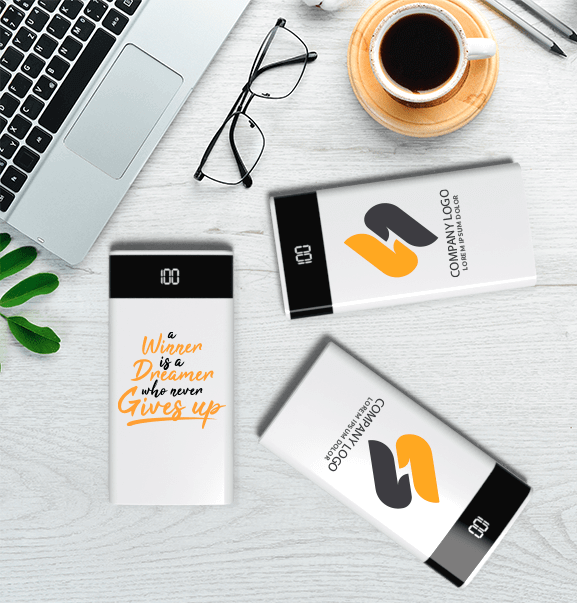 Your Phone's Twinning Partner - Personalised Power Bank
Pair your smartphone with a custom photo power bank and take it anywhere and everywhere hasslefree
If you consistently miss a call because your phone's battery is low or use smartphones extensively, having a power bank is not a luxury but a necessity for you. Now carry your power bank with style because, at CanvasChamp, you can get a custom Syska power bank with your choice of photo, text, graphic, or quotes.
A custom photo power bank also turns out to be a perfect gift option for your travel freak friend. And these personalised power bank from a reliable brand like Syska comes with dual ports so that you can charge both work and personal mobile phones simultaneously.
Now give a personalised power bank with your brand's logo to your women employees on women's day or give it as a freebie to your most visited customers.
Liked the idea? Design your customised power bank now!
Don't forget to check more such customised gift options, photo customisation products only on CanvasChamp.