CHRISTMAS
LIMITED-TIME
SALE!
ENDS IN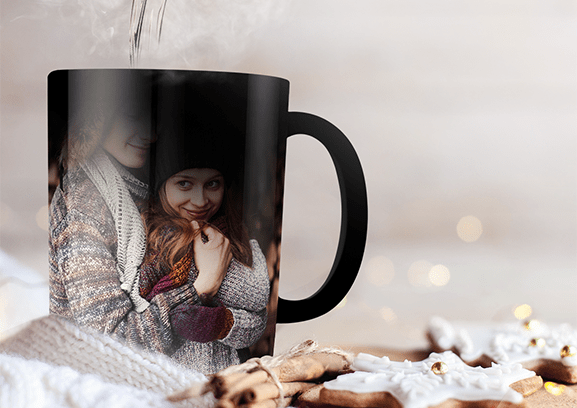 Give a Big Cheer For the New Year With The CanvasChamp Sale
CanvasChamp brings double the fun in welcoming 2022 this New Year's Eve! We provide the best custom photo gifts for your family and friends. Check out our gallery of multiple photo items to buy, gift, and enjoy on this New Year's Eve.
FAQs - New Year Deals
What kind of products do you sell on New Year's?
We sell various products, including photo prints, photo items, canvas prints, etc., on New Year's Eve. All these products are prepared considering the design and shipment requirements of the customer.
Can I customise my New Year photo items?
It is easy to customise all your New Year photo items. You can choose either a photo or text that you like. Our dedicated designing team takes charge to deliver the right quality products without tempering designs.
How do I order New Year gifts online?
Our official website is the place to go to order New Year gifts. First, select the type of gifts you want to order; you can then go to place the order by adding your address details. It is easy to complete the online payment using available modes, and you can track your purchase easily using the order ID.
How many photos can I use in a custom gift for New Year?
Custom gifts for New Year may have as many images as they like. However, the choice of the photo's exact number depends on the design of the gift. Hence, you can select the design according to the number of pictures you want to accommodate.
Can I make New Year photo gifts on my phone?
It is super easy to make New Year photo gifts using your phone only. Our design software is free for all users globally, and the easy-to-navigate options make it helpful to work alone on it. Not to miss are the pre-designed templates and designs that solve the confusion.
Can I edit the photos on my gift?
You can easily edit the photos of the gifts. It is recommended to select high-quality and clear images to eliminate and design issues at the end. The customised filters in the design tool further help edit the photos-crop, sharpen, or darken according to your requirements.
Which image file type should I upload?
The recommended image file types to upload in preparing your photo gift are JPG or JPEG, BMP and PNG. All these formats are highly supported by our design tools and never create any quality issues at the end.
General FAQs - New Year Photo Products
How many days does it take to ship a product out?
We take a little over five to six days to ship the product and make it out for delivery. Our team starts working on the order once it is placed, and it gets ready within three-four days. After a series of quality checks, it is sent out for shipping in the next one or two days.
Are there any additional promos or deals going on?
All the New Year products are available at global pricing. You can go through the website thoroughly before getting the deals about any additional promos or discounts.
Will it be here by the holidays?
The company takes charge of delivering your order quickly to your place in this festive season. Further, due to the weather and festival limitations, any issues in delay will be communicated well in advance to eliminate any last-minute problems. Likewise, we try our best to deliver your order before the holidays.
How can I find or track my purchase?
It is super easy and quick to find or track your purchase. All you need to do is keep the order ID with you. Then, you can simply log in to your account and go to the last orders to check the progress of your order. You can further contact the customer service team if there are any issues.
Do you offer gift cards?
We do offer a variety of gift cards globally. You can purchase custom photo gift cards and share them with your friends or relatives.
What payment options are there?
You don't have to worry about the payments as there are multiple options available to global users. Payment can be made quickly using PayPal or any other credit or debit card. It offers a safe gateway to enter all your banking details without worrying about security.